RTÉ Raidió na Gaeltachta's resident alternative music maestro, Cian Ó Cíobháin has recently celebrated 21 years on the air and feels closer than ever to his loyal listeners. His next plan is a series of themed house party via An Taobh Tuathail.
Beginning on the 5th of June, on the first Friday of every month, Cian will host a house party with specific themes for each party and he wants his listeners' input.
"Seo é an plean atá agam, sraith cláracha, ar an gcéad Aoine de gach mí, ó mo thigh-se go dtí do thigh-se, le téama ceoil speisialta ag gach clár. Tá roinnt téamaí ar intinn agam, ach má tá aon mholtaí agat, inis dom."
"Beidh ár gcéad cóisir tí againn Dé hAoine 5 Meitheamh agus seo é an téama: Tá deireadh na géarchéime sroichte againn, agus tá'n tú ag dioscmharcaíocht ag an gcéad rave sa ré iar-COVID. Tá na sluaite os do chomhair is táid coimeádta ar iall agat go dtí seo. Ach anois an t-am gur mhaith leat scaoileadh leo go hiomlán, ligean do na rinceoirí an t-ualach atá á iompar acu le míonna a chur díobh le port riméadach house nó techno.Cad é an rian speisialta, eisceachtúil a chasfaidh tú chun an slua a thiomáint le gealaigh?" #CTATT
Cuir d'iarratas, nó do chuid iarratais agus an scéal taobh thiar dó ag míniú do rogha, más mian leat, chuig Cian att@rte.ie nó #CTATT ar na hardáin éagsúla ar na meáin shóisialta.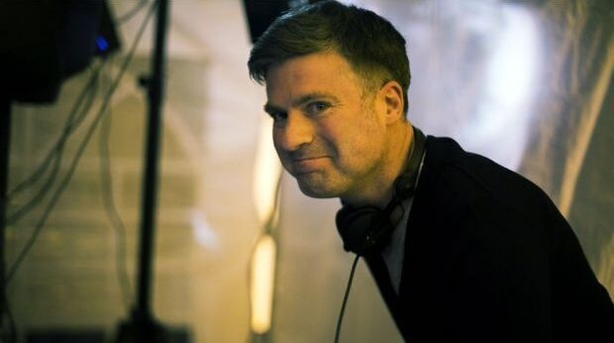 Beidh an t-eolas ag teastáil faoi 1 pm ar an Déardaoin roimh gach clár, chun am a thabhairt do Chian teacht ar na moltaí ar fad.Is fearr rianta atá faoi bhun 6 nóiméad ar fhad, ionas gur féidir an méid is mó a bhrú isteach sa chlár.
Craolfaidh Cian an oiread acu is ar féidir leis a chasadh ar ATT Dé hAoine 5 Meitheamh ar RTÉ Raidió na Gaeltachta ó 10 pm go meánoíche. #CTATT
Seo roinnt samplaí de mholtaí:Thomas Bangalter & DJ Falcon - TogetherPatrice Gaumel - Glutes
Azzido Da Bass - Dooms Night (Timo Maas Remix)
Herbert - It's Only (DJ Koze Remix)
If you'd like to get in touch with Cian and suggest some tunes or themes, here's where you'll find him:
https://twitter.com/antaobhtuathail

https://www.facebook.com/cianociobhain
https://www.instagram.com/cianociobhain
Listen in to An Taobh Tuathail on RTÉ Raidió na Gaeltachta ón Luan go hAoine, from 10pm.