Peadar Ó Riada, has been broadcasting his show 'Cuireadh chun Ceoil' on RTÉ Raidió na Gaeltachta since the 1970s, last week he produced his 1,000th programme. Tenor Sean Ó Sé and Peadar joined Miriam to discuss this hugely popular radio show.
Peadar spoke of the freedom of growing older, a secret he says, he wasn't told about when he was a kid;'you come to a stage in your life where you don't give a hoot anymore and you really begin to enjoy it.'
Peadar has been broadcasting his radio show on RTÉ Raidió na Gaeltachta since the late 70s and whilst he now broadcasts from Cúil Aodha, he once had to commute to Baile na nGall in West Kerry to get the show to air. He describes RTÉ Raidió na Gaeltachta as a 'most interesting station' which focuses on local news, stories and the ever important death notices with a very different modus operandi to RTÉ.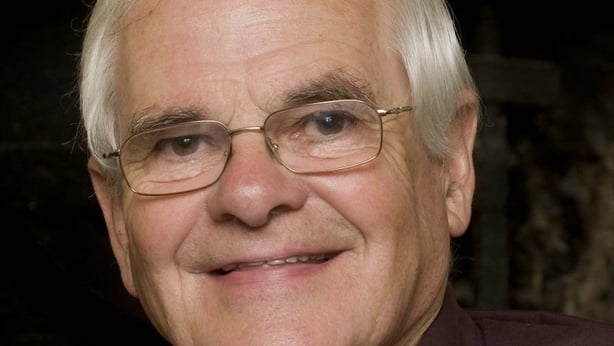 Seán Ó Sé was one of Seán Ó Riada's original choir, Ceoltóirí Chualann and is currently working on an album with his son, Peadar. Ceoltóirí Chualann's biggest commerical hit, An Poc ar Buile with accompaniment from Seán Ó Riada was 'so different from anything that went before it', Ó Sé says.
Ó Sé says he still 'marvels' at the body of work Seán Ó Riada when he died at the early age of forty, he says 'he would inspire you to do things you never thought you would never be capable of'.
Speaking of spirituality and the culture of Cúil Aodha, the Cork Gaeltacht, in which he lives, Peadar says 'we value difference, and a very big element of that is imagination and emotion.'
Seán Ó Sé, who has just turned 84, mentions surviving colon cancer in 2011 and describes it 'like being reborn'. He says he wakes up everyday and says to himself 'here I am for another day and I'm going to knock every bit of good that I can out of it'.
Sunday with Miriam is broadcast on RTÉ Radio One on Sunday at 10am.