Cuan Ó Seireadáin, Curator at Conradh na Gaeilge, writes about the new bilingual edition of Douglas Hyde's account of his 1905/06 Journey to the United States published by UCD Press.
I've been working as a Curator with Conradh na Gaeilge for a number of years now, and first heard about this story 5 years ago. A 1937 copy of Mo Thurus go hAmerice was not easy to find, but I sourced one in the U.S. and read it while spending time in California. Hyde's lively account of his eight-month odyssey leaped off the page, captivating my imagination. I could not believe that this story wasn't more widely known, and I started to ask around to see what might be done to change that.

Initially, I thought that translating a few excerpts into English for publication in Irish American media might be sufficient, but the rediscovery of stunning archival materials and conversations with others working on Hyde's story convinced me that nothing less than a new bilingual edition would suffice.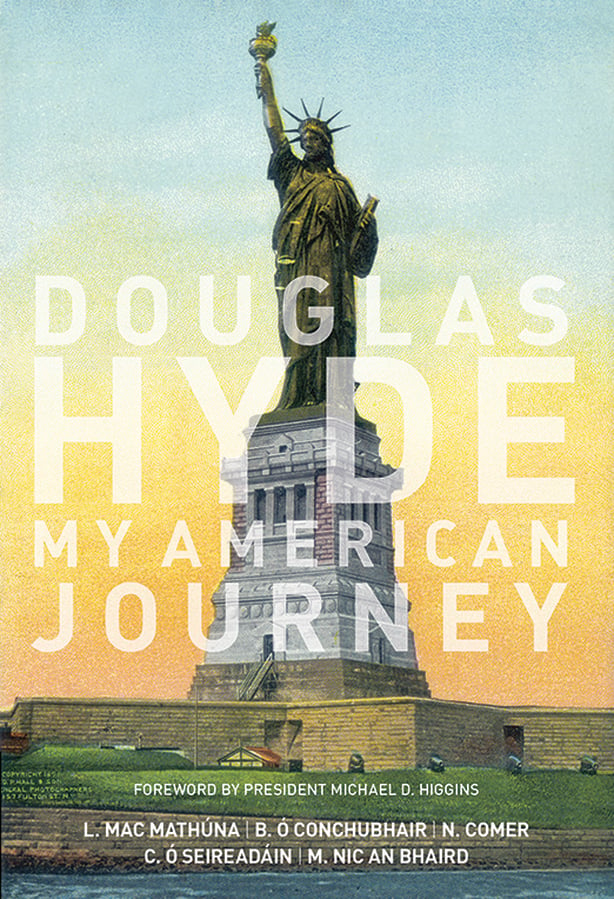 We were really lucky to get a great team together: Brian Ó Conchubhair, Director of the Center for the Study of Languages & Cultures at the University of Notre Dame agreed to translate the text into English, Dr. Niall Comer of Ulster University was in charge of updating and editing the original Irish text, Dr Máire Nic an Bhaird of Maynooth University and I sourced and prepared the archival material, and Professor Liam Mac Mathúna oversaw the project in its entirety. His wonderful introduction puts Hyde's story in perspective, and gives us the context of Hyde's American adventure.

One of the great pleasures of working on this book was the sense of getting to know Douglas Hyde as a person. In my work on the Irish language, I have always understood his importance in initiating the great cultural discourse at the end of the 19th Century which reinvigorated the Irish language and which inspired so many creative people at that time to redefine and reimagine their idea of what Ireland could be. The great joy of this project was the feeling that we were accompanying this neglected giant of Irish history on an eight-month journey through the early 20th Century United States, sharing his sense of humour, joining him for lunch in the White House and cocktails in the Cosmos Club, standing on stage in Carnegie Hall, and sending postcards home to his daughters in Roscommon!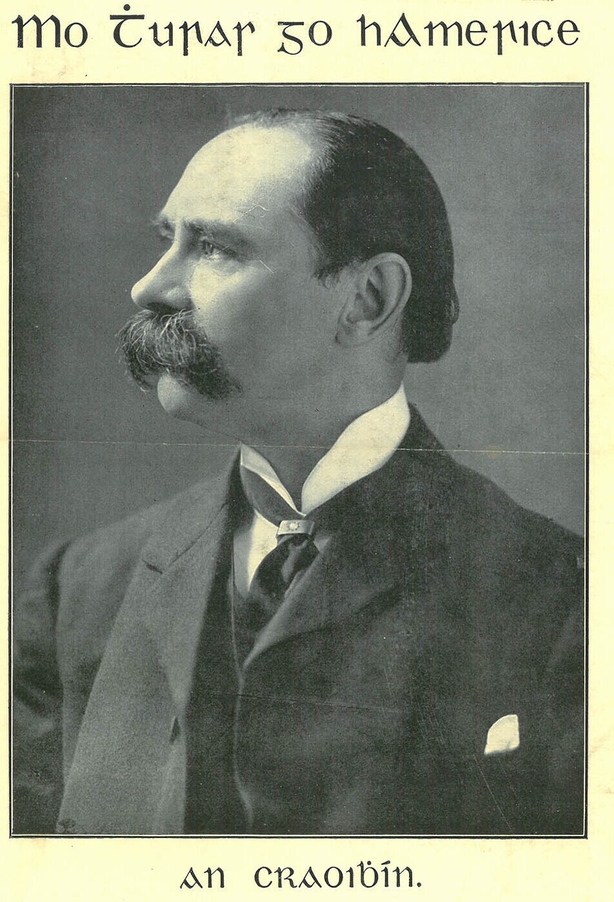 Here we see an extraordinarily capable person at the height of his powers, carefully navigating the challenges of American society, and ably representing Ireland as a de facto Head of State. All of this seems to come so naturally to Hyde, he is completely comfortable and at ease in every setting. One of the main questions which arises from the new edition is: how big an impact did Hyde's personality have on the institution of the Irish Presidency itself? I think his self-proclaimed "above-politics" style very much defined the role, and has been an influence on all holders of the office since his time. We are especially grateful to President Michael D. Higgins, who followed our progress on the new edition with keen interest, for his own contribution to the book!

This book would not have been possible without the support of The Department of Culture, Heritage and the Gaeltacht, who enable my work, and the Department of Foreign Affairs, who made it possible to produce a beautiful publication that was worthy of Hyde's achievement. The team at UCD Press, especially Noelle Moran and Conor Graham, did a fantastic job helping us along the way and making sure the book was as wonderful as we hoped it could be.

"My American Journey" is published by UCD Press and is available to buy here.