Why do Irish people feel protective about the Irish language when an Englishman takes aim at the language we ourselves have neglected, insulted and ignored for so many years?
It's a funny thing, being an Irish speaker in Ireland. Most of the time, other Irish people express their own shame at not having connected with the language and jump to blaming the education system which ruined their chances of having a proper go at the language. The conversation becomes yet more uncomfortable when I admit that same education system is how I learned my Irish.
I love your use of words !

But,seriously, if an Irish 'bh' is a 'v' sound, why don't you write it with a 'v' ?

Of course, Bernard Shaw pointed out that in English, the word 'Fish' could be spelled G-H-O-T-I https://t.co/HcUkQRRd1V

— John Cleese (@JohnCleese) June 23, 2019
I am of the age that many of my friends are having babies. I am often called upon to give advice on Irish names but with the caveat that the names 'aren't too awkward', that they 'won't saddle them with a lifetime of problems' and other such strange internalized feelings towards the language of our ancestors, towards names which have existed for thousands of years and resonate in our heritage.
It doesn't just stop with names either, it penetrates into music, art, theatre, in fact, the cultural cringe is so deep, even when Irish language media produce creative, innovative content some of it still doesn't rate with its audience because 'it's in Irish', as I've heard many times.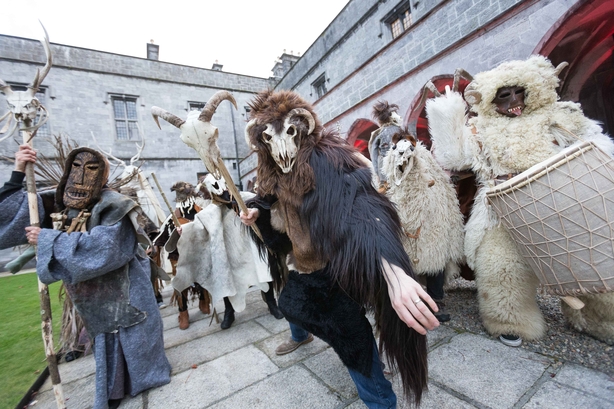 So where does that leave John Cleese and his tweets about Irish names which he comments 'look like deliberate attempts to mislead innocent people'? Is it a hangover from an 'us versus them' era reflected in linguistic imperialism?
If you found Cleese's comments offensive or even distasteful, whether you're an Irish speaker or not, maybe you might consider how exactly you view and speak about a vulnerable language which needs support, not slagging.