Spléachadh ar na healaíona le Tristan Rosenstock, idir dhramaíocht, litríocht, scannáin is ceol. Agallaimh le mórealaíontóirí na tíre, léirmheasanna, agus go leor eile.
Éist leis an gceoltóir agus cumadóir Cormac Breatnach ag caint faoin léiriú ilmheáin The Whistleblower atá ag dul ar camchuairt náisiúnta, léiriú a phléann leis an slí ar ciontaíodh a dheartháir go héagórach ar son robáil traenach na Sollán.
Labhrann Síobhra Aiken mar gheall ar fhile mór a d'fhág Uíbh Rathach agus a bhain cáil amach mar scríbhneoir thall in Springfield, Mass. Agus beidh mír léirmheastóireachta na seachtaine seo ag díriú ar na scannáin is déanaí atá eisithe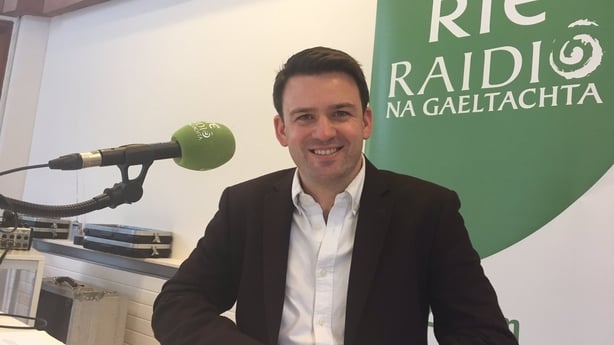 Tristan Rosenstock kicks off a new weekly arts series - his first guest is musician and composer Cormac Breatnach, who discusses how his brother's wrongful imprisonment for the Sallins Train Robbery inspired his multi-media show The Whistleblower, which is touring nationwide.
Also, Síobhra Aiken shines a light on a lesser known poet who was championed by Pádraig Pearse, and who wrote one of the most important laments of the last century. Our weekly review slot looks at new releases hitting cinemas this week, and Tristan discusses the Irish interest in the Oscar nominations.