Nollaig na mBan or Women's Christmas is an old festival which marks the end of the season has been enjoying a revival and a re-imagining of late. Here's a taster of what's happening around the country
The Shona Project to Light up the GPO, Dublin, as part of Herstory Illuminates Festival
On Saturday, January 5th, as part of the Herstory Illuminates Festival, the Shona Project will be celebrated as images of members of the team and Shona herself will be projected on to the GPO in Dublin city.
Herstory Illuminates is an annual light festival which celebrates women and girls on the weekend of Nollaig na Mban from January 5th to 7th 2019. The inaugural festival in January 2017 saw 16 countries celebrate 198 women by lighting up castles, museums, libraries, theatres, offices and homes.
This year, Herstory chose to celebrate the young women of Ireland and those who are working to support and celebrate women, building communities and providing support. The Shona Project are delighted to have been chosen as they represent the theme of the festival.
The illuminations will take place from 4.30-6.30 on Saturday, January 5th at the GPO. Members of the Shona team and their families will be attending.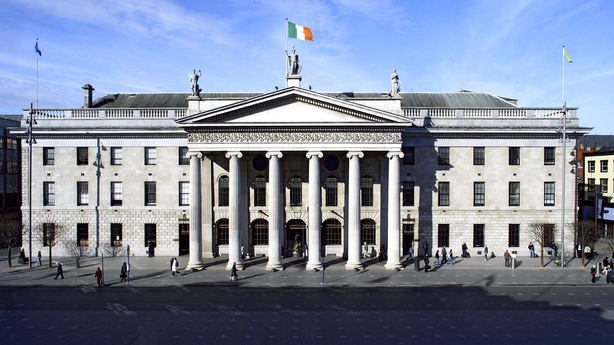 Tá go leor imeachtaí á reachtáil trí Ghaeilge, tá neart acu á gcomhordnú ag Oireachtas na Gaeilge. Idir dinnéar i measc mná Gaelacha eile sna cathracha móra agus sna Gaeltachtaí- tá rogha leathan imeachtaí ann.
San ardchathair, tá ócáid á reachtáil i gClub Chonradh na Gaeilge i gcomhpháirt leis Na Gaeil Óga.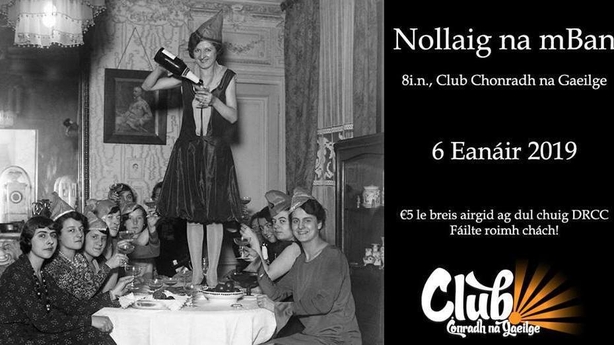 The Irish Writers' Centre has been running literary celebrations for Nollaig na mBan in recent years and they have proved so popular that this year's event has been moved to a bigger location. Attendees are encouraged to take part in a New Year's Kris Kindle extravaganza. Bring along a much-loved book by a female writer, wrap it and label or tag it with a description of no more than three lines. If you bring a book, you go home with one too!