School's out for summer but speaking Irish isn't just for classrooms, it's a living, evolving language and accessing it isn't as difficult as you might expect.
Have your kids pleasantly surprised you coming home from school with cúpla focal? Why not flip the power dynamic, learn from them and follow their lead in using whatever words they bring home along with them?
Meon Eile focuses mostly on video content with a distinctly Ulster slant, their content is fresh and beautifully edited.
If you've heard of the phenomenon of the Pop Up Gaeltacht, you'll understand in its essence, it's a get together of Gaels in an alehouse du jour. As wonderful as it is, it's not exactly family-friendly, which is where Pop Up Gaeltacht na n-Óg holds its own; an alcohol free, daytime event where like-minded families with an interest in speaking Irish get together.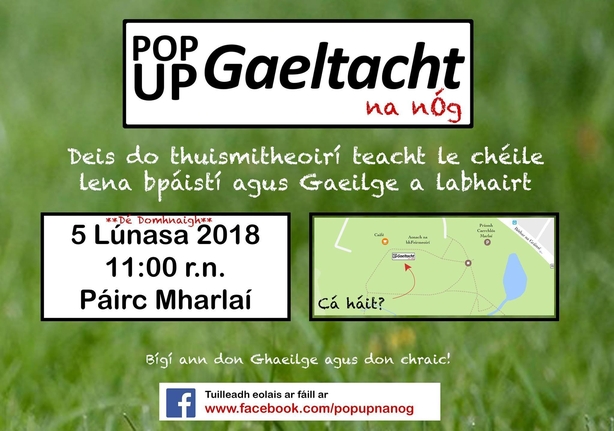 Learning Irish in isolation is all well and good but it isn't until you spend time in a Gaeltacht region that you realise how the education system has locked away much of the beauty of one of Europe's oldest and richest languages.
Happily, the Gaeltacht regions are located in some of the most stunning places in Ireland, look no further than Gaoth Dobhair in the wilds of North West Donegal, West Kerry or Conamara for the most comprehensive experience of Gaeltacht life.