Mairéad Ní Mhaonaigh a roghnaigh ceol na hoíche le déanaí, le John Kelly ar Mystery Train, ar Lyric Fm agus idir ceol traidisiúnta, ceol comhaimseartha agus popcheol, ba dheacair a rogha a shárú!
Roinneann Mairéad scéalta óna ceantar dúchais, Gaoth Dobhair, a hoidhreacht ceoil agus a cuimhní cinn mar cheoltóir, an oíche ar bhuail sí le The Rolling Stones, ina measc!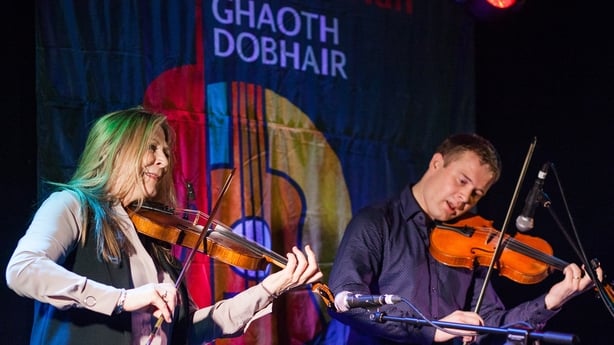 Roghnaigh Mairéad réimse leathan ceoil ó Skara Brae, The Bothy Band 'the icons of ensemble music', mar a thugann sí í féin orthu, Clannad, go Sandy Denny agus David Bowie agus ar ais arís chuig ceol traidisiúnta, comhaimseartha, Skipper's Alley.
Craoltar Mystery Train le John Kelly, Domhanch go Déardaoin, 7 - 9 i.n.
Dé Domhnaigh a bhíonn aoi speisialta aige don Sunday Service.