Frequently, those who speak Irish outside of the education system are questioned on their motives and aims in doing so. Last night, Irish speakers began tweeting comments and questions they've heard, using the hashtag, #nílsécgl- níl sé ceart go leor- replacing Irish with another language.
Ciara Ní É opened the conversation saying:
"Dia dhaoibh! Can we do a thing where we repeat things that are often said about Irish speakers, but replace Irish with another language?"
This is just some of what followed:
"You speak English? I hate English. It's all Shakespeare and Morris Dancing."#NílSéCGL

— Peter Kavanagh (@TheKavOfficial) January 14, 2018
That's a lovely name. What is it in English? What do you mean there's no English for it? There has to be. #Nílsécgl

— Feithín Ó Fátharta (@feithinc) January 15, 2018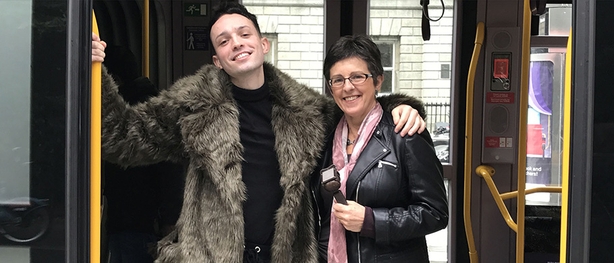 This Spanish thing, is nice, but some Spanish take it too far and want to use it all the time. They ruin it for everyone. #NílSéCGL

— Ursula Ní Shabhaois (@smaoineamhosard) January 14, 2018
How is English a modern language when it doesn't even have its own word for a crossaint?! #nílsécgl

— Ciara Ní É (@MiseCiara) January 14, 2018
I am happy to announce that the Govt of France has appointed a Minister for the French Language. And no, I don't see any reason why she / he needs to be able to speak French. #nílsécgl

— Fionnbarra (@finbarmcd) January 14, 2018
You know what I really don't like? The way so many English speakers talk English whenever you're together... excluding other people. Not nice.
No wonder people are put off trying to learn English.#nilsecgl

— CathalMacCoille (@CMacCoille) January 14, 2018
"They speak d'Irish AND English? The poor crayturs don't know whether they're coming or going" #nílsécgl

— Dáithí de Mórdha (@DDeibhinn) January 14, 2018
"John Smith, teacher, father of four and English language enthusiast was laid to rest today."#nílsécgl

— Osgur Ó Ciardha (@OsgurOCiardha) January 14, 2018
You can follow more of the conversation on twitter via the hashtag #nílsécgl