You've heard the word Oireachtas many, many times, you might not know exactly what it means, but it's part of our Irish lexicon.
The dictionary translates it as 'a gathering for business and pastime, festival.' The meaning most Irish people associate it with is the former, gathering for business, namely the government's business.
Well, you'll be glad to hear the latter translation as 'festival' also resonates. Every year,10,000 people attend Oireachtas na Samhna to sing, to dance, to take part in competitions and most importantly, to celebrate their language. We fondly call it 'Mecca na nGael'.
It's a get together like no other; where impromptu sessions often take place under the stairs, where it's not unusual to hear dance steps at 7 in the morning in the hotel lobby and where pulling out a brush is a sure fire way to get the party started.
Crammed into 5 days, this year's festival will feature the best of sean nós singing and dancing competitions as well as University debates, film premieres, book launches, acting workshops for teenagers and the annual literary and media awards.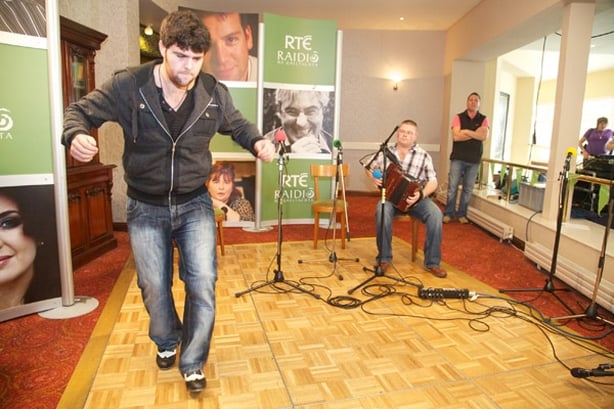 This year's festival is taking place in Dublin's CityWest Hotel from Wednesday 30th to Sunday, the 3rd of November.
This year, RTÉ Raidió na Gaeltachta will broadcast some of its magazine and music shows, TG4 will broadcast its news live from the event and RTÉ.ie/Gaeilge will give you a blaiseadh of the atmosphere.
Bígí ag faire ar #OnaS19 le léargas a fháil ar imeachtaí na féile! Keep an eye on #OnaS19