Craoltóir aitheanta de chuid RTÉ Raidió na Gaeltachta is ea Sinéad Ní Uallacháin. Rugadh agus tógadh í i gCorca Dhuibhne ach bhog sí go dtí'n Ardchathair nuair a thosaigh sí san Ollscoil agus is ann atá sí ó shin. Labhair Sinéad faoin gcaoi ar mhúnlaigh a háit dhúchais í ó thaobh an cheoil, na drámaíochta agus a tuiscint ar fhéiniúlacht, dá réir. 'Culture was all around you', a deir sí faoin leithinis speisialta.
Luann sí Steve Cooney, Donogh Hennessy, The Begleys, Muireann Nic Amhlaoibh, Aoife agus Deirdre Granville, Lumiére a chuireann go mór le cultúr an cheantair agus a chothaíonn spiorad ealaíonta an cheantair. Nuair a d'iarr Jim uirthi 'this Dingle thing' a mhíniú dúirt sí:
'I think about the Begleys, they've shaped my upbringing a good bit. I grew up listening to James and Breandán Begley. The local musicians, you'd see them in the supermarkets, they weren't glorified, but still they have this magic, and they still have it. I could listen to James Begley and Steve Cooney's Meitheal album all day.'
Is léir go ndeachaigh an ceol i bhfeidhm ar Shinéad, óir 'sé sin an rud is mó a thaitníonn léi faoina post 'That's what I love about my job, I work for RTÉ Raidió na Gaeltachta, I present a music show from Monday to Friday, so I get to listen to great music for 40 minutes a day'.
Bhí fíorspéis go deo ag Sinéad san ealaíon agus luann sí gur bhailigh sé carn mór leabhar ar an ábhar agus í níos óige. Chuimhnigh sí ar an mbailiúchán sin nuair a thug sí cuairt ar an taispeántas de chuid Jack B. Yeats and Paul Henry atá ar siúl sa Mhúsaem Hunt i Luimneach le déanaí. Deir sí go ndeachaigh an meascán idir saol na tuaithe agus saol na cathrach i bhfeidhm uirthi mar go bhfuil macalla ann dá saol féin, idir Bhaile an Éanaigh agus Bhaile Átha Cliath, 'that's something I struggle with' arsa sí.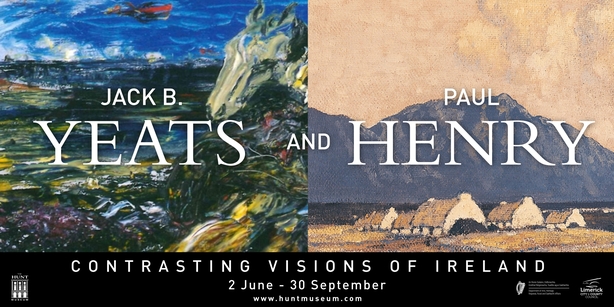 Is féidir éisteacht le rogha Shinéad ar a clár, Sinéad ar Maidin ar RTÉ Raidió na Gaeltachta idir 10.15-11.00 ón Luan go hAoine.