Seacht seachtaine ó shin, ghlaoigh Príomhaire na Breataine Theresa May toghchán don tír ag súil le go dtabharfaidh sí agus an Páirtí Caomhach léi formhór na vótaí leo. Ó shin i leith, áfach, tá athrú tagtha ar chúrsaí. Dhiúltaigh May dul in iomaíocht le ceannairí na bpáirtithe eile i ndíospóireacht bheo theilifíse agus d'athraigh sin meon cuid de na daoine a raibh súil acu vóta a chaitheamh ar a son.
Tháinig sí amach ag rá 'strong and stable' an oiread sin uaireanta go raibh muid bréan é a chloisteáil anois tá daoine ag magadh fuithi a rá go ndeachaigh sí ó 'strong and stable' go 'weak and wobbly'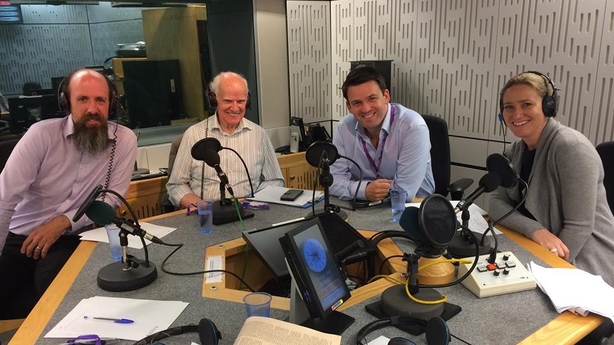 Deir Dr. Gillian Ní Cheallaigh, Léachtóir Fraincíse i gColáiste King's College, Londain a bhí ar phainéal cainte Chormac ag a 5 gur shíl sí go gcuirfí an milleán ar an bPríomhaire, dá gcaillfidís an toghchán.
'Má chailleann siad (An Páirtí Caomhach) an toghchán, beidh an milleán á chur ar Theresa May, í féin, beagnach go hiomlán.
Is féidir leat éisteacht siar leis an bplé iomlán a rinneadh ar an gceist anseo
Craoltar Cormac ag a 5 ó Luan go hAoine óna 5 go dtí'na 6 ar RTÉ Raidió na Gaeltachta.