Scrolling through social media is an international pastime, whether we like it or not. You could go cold turkey and delete the apps stealing your time but realistically, how long would you last? Instead of that, you could swap languages to Gaeilge on Facebook, Twitter and Gmail and learn some focail nua.
Here are 4 simple steps which apply to Facebook, Twitter and Gmail.
Translating Facebook, Twitter and Gmail to Gaeilge.
Go to 'Settings' (top right)
Under 'General', you'll see a 'languages' tab.
Click the drop down menu and scroll to G, where you'll see Gaeilge.
Click Gaeilge agus tá tú réidh!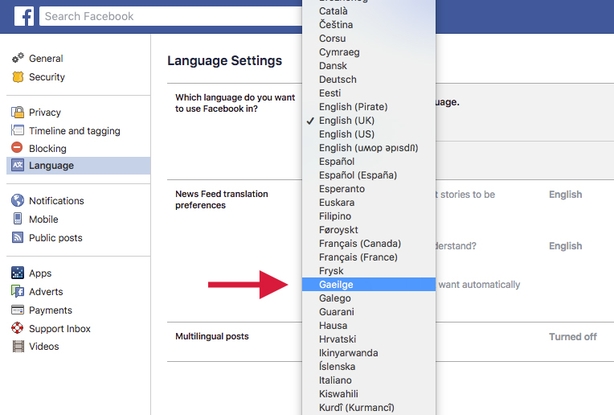 If you're interested in tech and Gaeilge and how they've been evolving together, have a look at Teic na nGael. Founder, Barbara Nic Dhonnacha calls it 'the home of Teic and Gaeilge' and so far, it's living up to its word.