Meet the companies attending this year's Dublin Tech Summit...
Name of company: Flexiwage
Name of founder: Anthony Cronin
---
Tell us about your company...
Flexiwage Limited was founded in 2016 to address two problems (a) helping employees who struggle to manage their income over a longer pay period by giving them the flexibility to determine their own pay frequency, thus eliminating the need for payday loans and (b) for employers who want to switch from a weekly payroll cycle to a monthly one, thus reducing their administration costs.
Pitch what you do in one line…
Provide Employee Financial Wellness, by allowing the employee to manage their income – your wage, your way!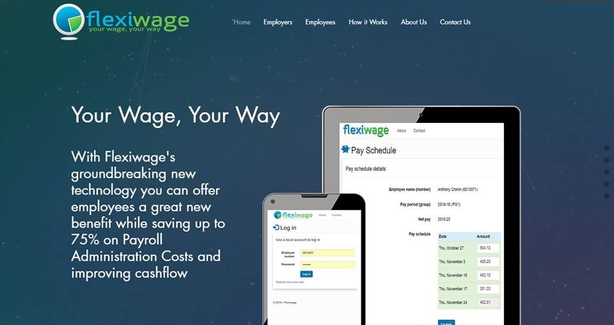 What makes your service unique?
Flexiwage's technology allows the employer to shift their processing from a weekly cycle to a monthly cycle while still allowing the employee the freedom of choosing their own pay frequency.
What advice would you give to an early-stage start up?
Stick with it! Work with Enterprise Ireland and take advice from people who have been there before!
What advice would you give to yourselves starting out?
Take more advice from mentors!
What are your plans for the next 12 months?
We are launching in the US in March and the UK in April.
What is the most exciting thing in tech right now?
VR and its impact for consumer-driven recreation and quality of life enhancement. Also: the opportunities it provides for training and development is very exciting.
Why does Dublin Tech Summit matter?
It is a great opportunity to showcase Ireland as a tech leader and also an opportunity for startups to connect and learn from industry experts.
Tell us something that we need to know...
At Flexiwage we believe that employers care about their employees. We believe that they care if their workers are struggling with managing their income or are at risk of falling into debt. We also believe that a happy employee is a more productive one!
---