We chat to World of Warcraft superfans Megan and Matty ahead of the movie adaptation hitting the big screen.
The fantasy video game has been played by over 100 million people from across the world since it launched in 2004, making it the highest grossing video game of all time.
For those of us who have never played the online game, or any multi-player video games, the reason for its success is a bit of a mystery. Why has it resonated so deeply with with gamers around the world?
We headed to Temple Bar to meet two huge fans of the game, Megan and Matty, to find out what got them into playing WoW, why they love it so much, and if they're excited to see the big-screen adaptation.
Warcraft: The Beginning launches in cinemas on May 30.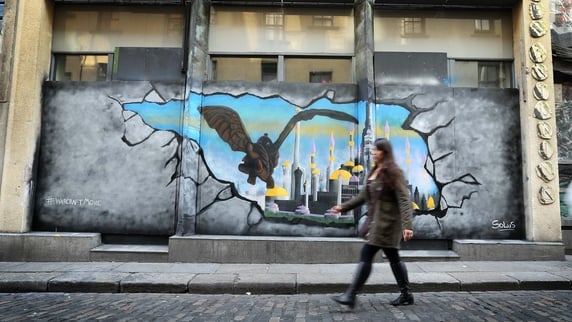 Warcraft street art by Irish graffiti artist Solus