The Republic of Telly's Kevin McGahern is back with Kevin Paints, a new show now available on the RTÉ Player with Derry Girls' Saoirse-Monica Jackson and actor and comedian Pat Shortt among his subjects.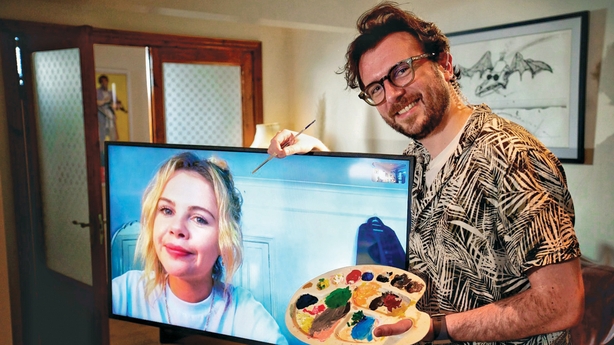 The show sees McGahern painting portraits of his guests as he chats to them, with fellow comedian Joanne McNally and artist Don Conroy also ready to sit for their host.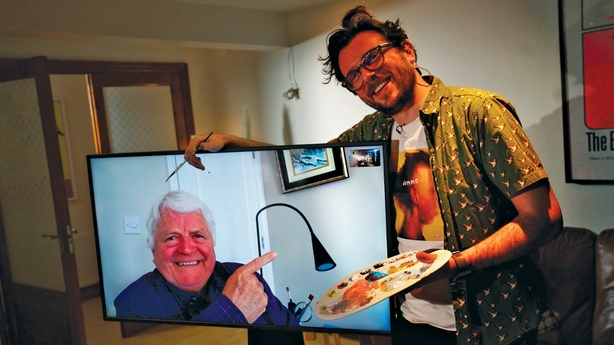 The first episode featuring Saoirse-Monica Jackson is now available on the RTÉ Player with the Derry Girls star talking about "her career, being fired, working on a building site" and even giving the artist "a quick tour of her gaff".
Pat Shortt (Tuesday, May 26), Joanne McNally (Wednesday, May 27) and Don Conroy (Thursday May 28) are the guests in the coming days, and Kevin Paints will also debut on RTÉ2 this Thursday, May 28 at 9:20pm.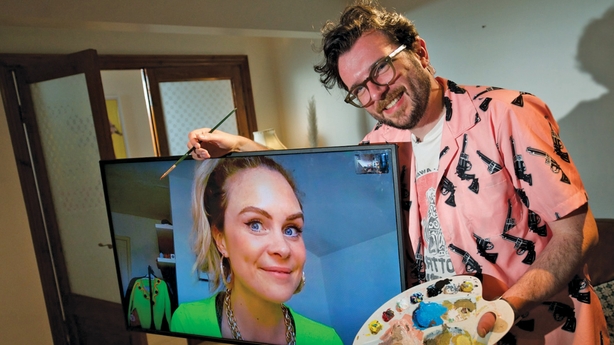 McGahern began painting as an 11-year-old but lost interest in the hobby as an adult. However, during the Covid-19 emergency he was inspired to pick up his brushes again.
"Kevin much prefers painting men over women because with men, he can take advantage of their wrinkles and craggily faces, whereas women don't particularly appreciate their fine lines being highlighted!" says the show. "His ultimate painting subject would be Clint Eastwood."