RTÉjr will debut a brand new Irish animated series this summer, called Mya Go, as well as welcome back the popular series The Day Henry Met.
Mya Go is the first pre-school animated series from Dublin-based production company Piranha Bar. The series is devised and directed by Irish director Alan Foley and co-produced with the Spanish studio Motion Pictures Entertainment.
The series, which totals 104 episodes, follows central character Mya Go who lives in the bustling town of Everyday with her family – Mama Go, Dada Go, little brother Sammy Go and their bouncy pet Doggy Go. With her fearless sense of adventure and go-get-it attitude, Mya Go embraces any task at hand and with the help of her friends, she is always ready for fun.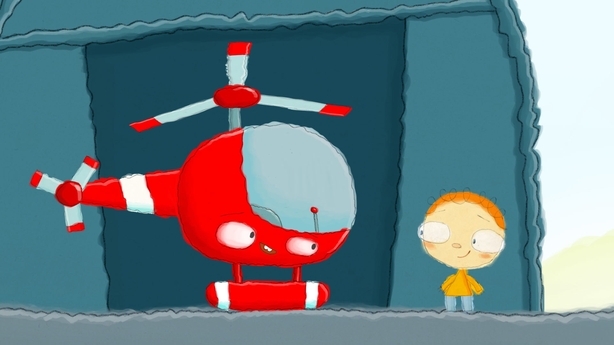 The popular pre-school animation series The Day Henry Met will kick off its third season with a whole raft of new adventures for lovable four-year-old Henry. The Day Henry Met is produced by Dublin studio Wiggleywoo and directed by Gilly. It's all action for him this summer as he meets everything from a surfboard to a BMX bike, an elephant to a cactus plant.
Pauline Macnamara, Executive Producer at RTÉ's Young Peoples Programmes said: "It's a thrill to have a gigantic splash of beautiful colour in both Mya Go and The Day Henry Met on RTÉjr this summer.
"In their individual ways, both Mya and Henry encapsulate everything that's exciting about being a small child! Congratulations to their wonderful producers – Irish animation just goes from strength to strength."
Mya Go will air Monday to Friday at 7.40am and is repeated at 11.30am from Monday 2nd July on RTÉjr.
The Day Henry Met will air Monday to Friday at 8.10am and is repeated at 14.45pm from Monday 2nd July on RTÉjr.