Ireland's Eurovision hopeful Brendan Murray has banished all talk of nerves ahead of his live semi-final performance in Kyiv later this week saying he's "ready to go".
Brendan has been in Ukraine for the past week rehearsing for Thursday night's show when he will perform the ballad Dying To Try and hopefully bag a coveted place in next weekend's Grand Final.
Despite admitting to being "a little tired" after the preparations including an exhausting round of of media interviews and performances, it hasn't all been hard work.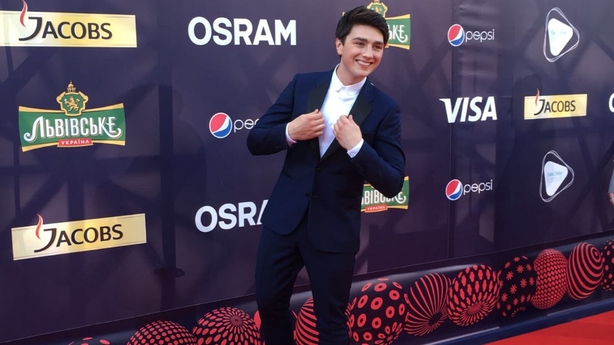 Last night the Eurovision Song Contest was officially launched with Kyiv rolling out the red carpet for all the competitors at a massive welcome party.
Such was the level of interest from the media and fans, that it took two hours for everyone to cross down the 265 metre red carpet.
Apart from some impromptu sing-songs with fans along the way, there were other surprises in store for the Irish singer.
"The whole thing was incredible. I didn't realise that it was shown live on Ukranian TV, so this morning when I was walking around people were noticing me which was really strange and weird", he laughed.
Once the formalities were over there was even a presentation of a letter from the Ukranian President wishing Brendan and the Irish team the best of luck.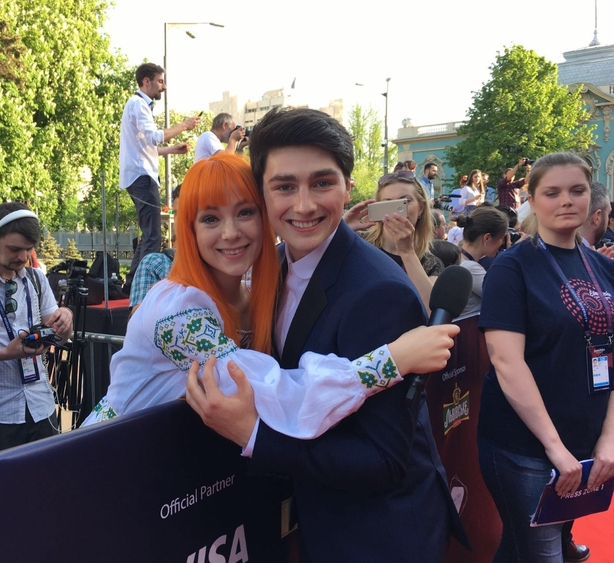 On Thursday night Brendan will be performing against an impressive stage-backdrop which features a hot air balloon floating above him, a symbol he says of "taking a leap of faith" in matters of the heart which is what the song is all about.
With a wind machine and a touch of JLo style (Logan that is) being rocked in the shape of a white shirt, he will be hoping to break our recent unlucky streak in the competition that has seen us fail to qualify for the final for the past three years.
The first semi-finals take place tomorrow and will feature a number of the competition favourites including Sweden and Belgium.
The Eurovision Song Contest Semi-Finals take place on May 9 and 11 on RTÉ2 at 8pm with the Grand Final on RTÉ One on Saturday also at 8pm.