John Byrne's essential telly picks for this week includes documentaries about Veronica Guerin and the Hillsborough Disaster, the return of US comedy Silicon Valley, and Marty Whelan's Swedish adventures
Dates covered: Saturday May 07-Friday May 13
Sunday
Hillsborough, BBC Two, 9.00pm
Not for the faint-hearted, this is an in-depth account of Britain's worst sporting disaster when - thanks to inept policing and stewarding - 96 innocent men, women and children were killed, hundreds injured and thousands traumatised, at a football match in Sheffield.
The film details the horror of the tragedy, told through the experiences of those directly involved - fans, survivors, family members and police officers - many speaking publicly for the first time.
The two-hour documentary features never-before-seen footage and captures the crush on the terraces. It also recounts the 27-year campaign on behalf of the 96 who died.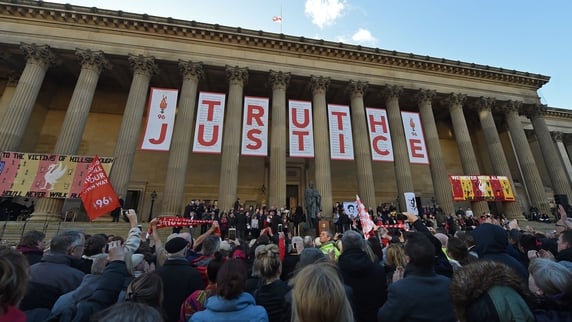 Monday
Legacy: Veronica Guerin, RTÉ One, 9.35pm
Returning for a second season, there are profiles of three iconic Irish figures: murdered journalist Veronica Guerin, master of political spin PJ Mara, and legendary broadcaster Terry Wogan.
This year marks the twentieth anniversary of the shooting of Veronica Guerin, a brutal murder at the hands of the Gilligan gang, which was a heinous watershed in Irish public life.
Her death was described in the Dáil as an 'attack on democracy' and the Government moved quickly to crack down on organised crime through the introduction of the Criminal Assets Bureau and other measures.
As well as reflecting on the life of Veronica Guerin, this documentary asks whether her legacy has been appropriately honoured. Her husband Graham Turley and son Cathal, friends and colleagues, are among those interviewed.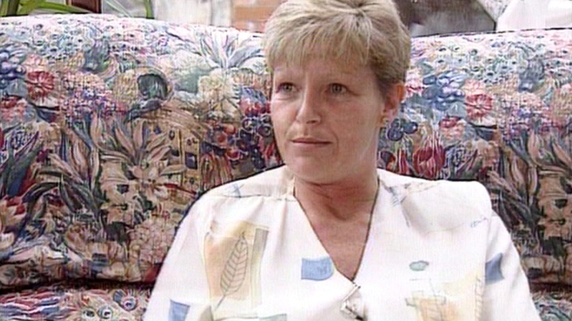 The VIP Style Awards, TV3, 9.00pm
The annual VIP Style Awards, hosted by Darren Kennedy and Laura Woods, takes place at Dublin's Marker Hotel the previous Friday (May 6th) and here are the highlights and backstage gossip from the glitzy event.
Xposé trio Glenda Gilson, Peter O'Riordan and Cassie Stokes will be on the red carpet to bring viewers the style lowdown and all the best bits from the glamorous awards bash that's more gowns and crowns than frowns about town.
Here's some behind-the-scenes footage from last year's event:
Tuesday
Eurovision Song Contest, RTÉ2, 8.00pm
Marty Whelan's back in the commentary cockpit for this year's songfest, which takes place in sunny Stockholm, home to the ultimate Eurovision winners, Abba. In Tuesday's semi-final one, the first group of countries will compete for a place in Saturday's Grand Final.
The 18 competing are: Finland, Greece, Moldova, Hungary, Croatia, The Netherlands, Armenia, San Marino, Russia, Czech Republic, Cyprus, Austria, Estonia, Azerbaijan, Montenegro, Iceland, Bosnia & Herzegovina and Malta.
Nicky Byrne's tonsils will fly the Irish flag in Thursday's second semi-final. And here's the official video:
Wednesday
My Money and Me, RTÉ One, 8.30pm
In this new series, Kathriona Devereux will be joined by Personal Finance Expert Sinead Ryan to help people across Ireland take control of their cash.
Each episode focuses on a household that's struggling to see where their money is going each month. By combing through their finances, Devereux and Ryan will identify key areas where savings can be made without making massive changes to their lifestyle.
First up are Lorna and Keith who live in Dublin's Artane, with their two kids, Ryan and Faye. Lorna and Keith face a problem common to a lot of Irish homeowners: negative equity.
Young, Dumb and Dangerous, RTÉ2, 9.55pm
Youth crime - just like any other - can be devastating. This new series asks how best to deal with Ireland's young, dumb and dangerous.
One-punch assaults and killings have been making headlines in Ireland for the last decade, and are most frequently committed by young intoxicated individuals on random victims they bump into who have also been on a night out.
Eugene Moloney, James Tynan and Darren McBrearty are just three of the victims of such attacks. Their tragic tales make for sober viewing.
Gomorrah, Sky Atlantic, 10.00pm
The second season of this superb Italian drama, based on the hugely successful (and equally as contentious) book of the same name by Roberto Saviano, opens in the aftermath of the season one finale, which ended with most of the protagonists dead.
Favourably compared to the likes of The Sopranos and The Wire, what makes Gomorrah even more compelling is that the world of the Neapolitan mafia looks far more exotic than Baltimore or New Jersey, even if most of the action takes place in parts of Naples no tourist should ever visit.
In Italian, of course, with English subtitles.
Here's a trailer, without subtitles. But you'll get the drift as guns and fists speak a universal language.
Thursday
Billions, Sky Box Sets/Sky Atlantic, 10.00pm
This Wall Street drama from Showtime features the impressive duo of Paul Giamatti and Damian Lewis heading the cast in a show about the nihilistic world of New York City high finance, a place where everybody knows your name - if your name is Money.
The scene is set when Chuck Rhoades (Giamatti), a powerful US Attorney for the Southern District of New York, is made aware of a case of insider trading with links to billionaire hedge fund king Bobby 'Axe' Axelrod (Lewis).
While it could be a career-defining case for Chuck, he must tread carefully, because his wife, Wendy (Maggie Siff, Mad Men and Sons of Anarchy), is the in-house performance coach at Axe Capital and Axelrod's key confidante. But a costly purchase by Axe gives Chuck the opening he needs.
Silicon Valley, Sky Atlantic, 10.10pm
With the possible exception of the much lighter Brooklyn Nine-Nine, Mike Judge's tech-centric and far more cynical sitcom is the best US comedy currently on TV. Season two didn't quite reach the heights of the first, so fingers crossed for this third run.
Having been ousted as CEO of his own company, Pied Piper founder Richard Hendricks goes on the digital superwarpath in the season opener. With other cool and high-profile software companies interested in bringing the genius developer on board, he threatens to quit outright rather than become a mere employee of the company he created.
Meanwhile, rather than fall on his own sword for the colossal failure that was Nucleus, super-ego CEO Gavin Belson - the best character in the show's second run - looks for another way to stay on top at Hooli.
Friday
Mum, BBC One, 10.00pm
BBC comedy output has been pretty dire in recent years, and this brand new show is by the writer of Him and Her, so I won't be heading here with any kind of high expectations. On the plus side it does star Lesley Manville, one of Britain's best actresses. And she was married to Gary Oldman.
Mum is a family sitcom seen through the eyes of Cathy (Manville) as she tries to move on from the death of her husband. Starting with the family gathering for the funeral in January and ending on New Year's Eve, the story unfolds through the major and minor events of a year.