John Byrne looks back on a selection of shows screened over the New Year period - featuring the likes of Charlie Brooker, Shay Healy, The Clash, Charlie Haughey and Pat Kenny
Reviewed: Charlie Brooker's 2014 Wipe; The Clash: New Year's Day '77; Jool's Annual Hootenanny; What's Another Year: The Life And Times Of Shay Healy, Out with the Old - In with the U
In Telly Land it was certainly a case of ringing out the old and ringing in the new in and around the end of 2014 and the start of 2015. Within the space of a couple of night's viewing, I didn't just cross over from one year to another but took a trip all the way from the 1960s up to the present day.
I'll admit my bias immediately by noting that the one annual TV event I list as the number one to watch at this time of year is Charlie Brooker's review of the year. And Charlie Brooker's 2014 Wipe (Tuesday, BBC 2) did not disappoint.
Here's the Ian Dury-inspired end bit of the show:
If you haven't had the pleasure any of the various shows this guy's fronted – and if not, why not? – you've surely seen something he's been involved with, such as Brass Eye, The 11 O'Clock Show, Dead Set, Black Mirror. He's been all over British TV like an itchy rash, and he was on absolutely top form this time around.
For once the missus joined me in watching this sarky and angry look back and she was in stitches as he ripped into the likes of Nigel Farage, Ed Miliband and Russell Brand, all of whom contributed to a colourful, if not terribly clever or inspirational, year in UK politics.
One again comic contributors Barry Shitpeas and Philomena Cunk offered their occasional, often misguided opinion to give viewers a break from Brooker. Playing the ordinary male and female punter, they offered observations on the likes of Oscar-winning film 12 Years a Slave. "These days," Cunk remarked, "America's changed and black people can be whatever they want to be . . . as long as it's either President or shot."
ISIS, Ukraine, a disappeared plane and Pharrell's Happy all featured, but in the middle of what was basically a series of jokes and digs at anyone and everyone's expense was a serious piece from documentary maker Adam Curtis about how TV viewers are being deliberately manipulated into a constant state of bewilderment about what goes on in the world.
TV that makes you laugh and think? Cheers Charlie.
Watching Brooker reminded me of a time when I used to be an angry young man and bands such as The Clash seemed hugely important. Not surprising than to find myself pressing the red button in advance of The Clash: New Year's Day '77 (Thursday, BBC Four). This was a fine companion piece to go with Christmas with the Sex Pistols, the documentary made a few years ago by Julien Temple, who performed a similar role here with the proverbial 'previously unseen footage'.
It never ceases to amaze me that a) such footage exists and b) how it takes so long for someone to dig it up, but what's far more important is that that Temple's done the business yet again. The footage is contextualised, but at its core it's about Clash front man Joe Strummer talking about the beliefs he brought with him to his grave, and some great clips of the band making a racket in the Roxy, like a cat and dog fighting inside a metal dustbin. It made me want to go out and form a band, which is kind of the point of it all.
Staying with music, Jool's Annual Hootenanny (Wednesday, BBC Two) delivered the usual mix of classic acts, chat and some kilted Scottish guys blowing on bagpipes. Blur weren't on it, but the show went by in one. Ronnie Spector and Wilko Johnson were the standouts; the former for still being alive, and the latter for defying death. There is a difference.
Here's Ronnie Spector singing Be My Baby:
Staying with music and health, there was a great documentary on New Year's Eve on RTÉ One. What's Another Year: The Life And Times Of Shay Healy delved into a man who's led, to say the least, a very interesting life. The man never stood still.
Now in his early 70s and battling Parkinson's Disease, Healy is still hard at it, writing and planning and getting his teeth into things. It's amazing that the guy still has so much energy as he's been involved in music, journalism and TV for around 50 years now.
From pioneering work on RTÉ TV in the 1960s to writing a Eurovision winner and then hosting the ground-breaking Nighthawks chat show, he's never settled, always searching for something new to do.
Here's Shay Healy earlier in 2014 on The Saturday Night Show:
His story was told without sentiment or an attempt to deify the guy, which made for a fascinating hour of mixed (and lost) fortunes. As the straight-talking folk veteran Paddy Reilly, who's known Shay Healy since the 1960s, put it: '"He's one tough bastard."
That epithet could also be used – and often was – to describe the late Charles J Haughey. The subject of a three-part drama, Charlie (Sunday, RTÉ One) started last Sunday, and took off at an impressive pace. Aidan Gillen and Tom Vaughan Lalor are perfectly cast as Squire Hockey and his sidekick PJ Mara, and it all moved along nicely as Charlie got his destiny in order. I don't foresee a happy ending though . . .
Back to beginnings, and New Year's Day was the ideal time for telly watchers to see the launch of UTV Ireland. The first new TV station to begin in the Republic of Ireland since TV3 first appeared in 1998, it opened with a brief 'Hello' video of various talking heads who will front the new channel.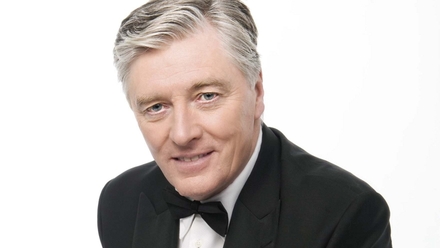 Then there was an hour of rural British soap Emmerdale, followed by the more relevant Out with the Old - In with the U, an hour of Pat Kenny talking to various heads, from breakthrough rocker Hozier to Ulster and Ireland rugby star Tommy Bowe, about their hopes for 2015.
Naturally it was very upbeat and breezy, while Kenny's thankfully non-hyperbolic style made it all look pretty effortless. It'll be interesting to see how he – and UTV Ireland – get on over the coming months when the dust settles. It looks like the new channel is pitched more towards an RTÉ One rather than an RTÉ2 or TV3 audience, so it's going to make for an interesting dynamic in 2015.
Here's to another year of great telly!
John Byrne