John Byrne's TV choices for the week ahead (Dates covered: Saturday Nov 15 – Friday 21)
The returning shows include I'm a Celebrity . . ., What Women Want and Atlantis, while it's cheerio to The Leftovers, Legends and The Lazy Chef.
Pick of the week
I'm a Celebrity Get Me Out of Here! Sunday, UTV & TV3
And so it's back to Australia for Ant and Dec, with the latest batch of desperate Z-listers trying to get themselves in the headlines.
The five ladies giving it a lash are the obligatory TOWIE rep, Gemma Collins, singer/model/token Paddy Nadia Forde, former Harp ad star Vicki Michelle, TV host Melanie Sykes, and US TV personality Kendra Wilkinson. The five guys jostling to be George of the Jungle are former newsreader Michael Buerk, retired footballer Jimmy Bullard, actor/DJ Craig Charles, former World Superbike racer Carl Fogarty and rapper Tinchy Stryder. Motley doesn't even begin to describe that lot.
Last year - if you can remember back that far - saw Westlife's Kian Egan crowned King of The Jungle. There were squabbles between Emmerdale's Lucy Pargeter and Beauty Queen Amy Willerton, Alfonso Riberio taught his campmates the Carlton dance from The Fresh Prince of Bel-Air and, in the most educational moment of all, Joey Essex learned how to tell the time.
As well as the main show, there's also I'm A Celebrity . . .Get Me Out of Here Now! which also returns each night with Laura Whitmore, Joe Swash and Rob Beckett giving viewers the lowdown from the jungle.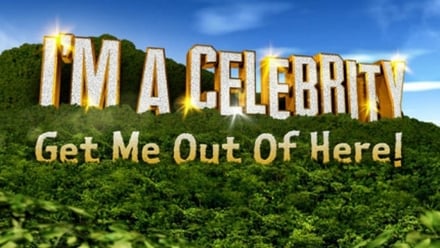 Star of the week
Jennifer Aniston
The Graham Norton Show, Friday, BBC One
Being based in London obviously has its benefits, especially when it comes to talent on tap for a chat show. Since taking over the reins on BBC One in the wake of Jonathan Ross's departure, Graham Norton has rarely failed to have a hugely impressive line-up of guests at his disposal, but this week is pretty exceptional. On a normal week, the presence of the great Jason Bateman and even greater Judy Dench would be enough to satisfy the most demanding viewer, but this week Norton also has Jennifer Aniston on the sofa.
She stars alongside Bateman in Horrible Bosses 2 – that film's London premiere opened the door to a Norton appearance - and has been part of Hollywood royalty since she went global as Rachel Green in Friends all of 20 years ago. Subsequently she's starred in a succession of hit movies, was married to Brad Pitt, and currently swings arms with Justin Theroux, who stars in HBO's delightfully downbeat The Leftovers. She's got to have a few stories to tell.
Here's a trailer for Horrible Bosses 2:
Starting this week
Maia Dunphy's What Women Want, Thursday, RTÉ Two
No surprise to see Maia Dunphy's back for a second run of her looking at the issues, concerns and lifestyles of Irish women. This time around she explores Food, Shopping, Fame and Attraction with her customary mix of interviews, opinion, facts, stats and humour. This week's opener looks at women's relationship with food and, Carrie Bradshaw-style, wonders: 'As Irish women know more than ever about nutrition . . . why do we keep falling for fads?'
Perhaps it has something to do with the twin evils of peer pressure and marketing.
Trailer Time:
The Moment of Truth, Sunday, RTÉ One
It's season three for Bláthnaid Ni Chofaigh as she returns to interview people who made difficult and life-changing decisions. First up is Sunny Jacobs, an American now living in the West of Ireland who in 1976 was wrongly convicted of murdering two Florida highway patrolmen.
Whose Holiday is It Anyway? Sunday, RTÉ One
The Haddock family from Limerick are going on a holiday with a difference as on this show - back for a second run - the kids are in complete control, so Josie and Aiden will only discover their destination at the airport.
Atlantis, Saturday, BBC One
The fantasy series inspired by Greek mythology (wake up at the back there) returns for a second season. A year has passed and much has changed. With her father dead Ariadne is named Queen, and finds herself at war with her old adversary, Pasiphae.
Dancing Cheek to Cheek: an Intimate History of Dance, Monday, BBC Four
Lucy Worsley and Len Goodman research and investigate a number of historic dances, then train alongside a group of amateurs to recreate an iconic dance finale in full costume in a historic location. Defiantly out of step with these times, this could well be the quirky TV choice of the year.
Trailer Time:
Joe Duffy's Spirit Level, Sunday, RTÉ One
Joe talks to Fr Brian D'Arcy about his life and times. In part two Joe discusses death and the afterlife with a panel of people including a young woman with incurable brain cancer, and others who have had dealings with death.
Lilyhammer, from Friday, Netflix
The latest run of the Norwegian-based series arrives, with Roar off to Brazil to meet his internet bride in a Rio de Janeiro favela. Seasons one and two are also available on demand if you fancy catching-up with the Steven Van Zandt-starring drama about a New York gangster relocated in Lillehammer.
It Was Alright in the 1970s, Saturday, Channel 4
This new two-part series revisits TV from the 1970s. The first episode concentrates on pleasure and leisure, with some of the featured clips including PC-free jokes and lots of smoking. It's narrated by the insufferably smug Matt Lucas, and I can only hope that's no indication of the show's tone.
Ending this week
The Leftovers, Tuesday, Sky Atlantic
The debut season of this resolutely downbeat but also engrossing drama comes to a conclusion, and I for one, don't expect anything less than a bleak finale. Following episode nine's flashback, this final instalment picks up from the shocking events of episode eight as Kevin turns to Matt in his hour of need. Meanwhile Laurie tries to protect Jill. Mapleton is plunged into chaos on Memorial Day as the Guilty Remnant devastates the community and sets them on a course for revenge. As Kevin remembers the day of the Departure and reflects on how it has affected his family, Tom finds himself in an unexpected situation.
Legends, Wednesday, Sky 1
Originally scheduled as a double-bill finale for last week, the first season of this Sean Bean-starring spy thriller finally ends with this tenth episode and the guessing game is up with a string of rug-pulling revelations. Clues lead Marty to a mysterious figure named John Cameron, before a big reveal. Dollhouse this most definitely wasn't, but it was fun while it lasted. They'll hardly renew it for a second season, would they?
The Lazy Chef, Thursday, TV3
Simon Lamont – who sounds like he should be in a Duran Duran tribute band or at least sporting a ponytail and carrying a filofax - is back home in Dublin to explore the Irish capital's social food movement, by setting up his own pop-up supper club. I'll have the beef, please.
An Bronntanas, Thursday, TG 4
People have been raving about this noir thriller and – shame on me – I haven't seen an episode. As the tale draws to a conclusion, JJ barters with Fiachra to try and stop his rampage. Events lead to a bloody climax, with only one person exiting the cave alive.
Trailer Time:
Doctor in the House, Monday, TV3
This informative series comes to an end with the story of Eileen Callaghan and her fiancé, Peter Whelan. She believes that she is suffering from fibromyalgia, a condition that causes widespread pain and tiredness.
All-Island School Choir Competition, Sunday, RTÉ One
Anne Cassin hosts the final, which is being staged at the Titanic Centre in Belfast, as Wesley College from Dublin, Moate Community School, Sullivan Upper School from Holywood and Regina Mundi from Douglas in Cork all aim to be the winning choir.
Drama of the week
The Fall, Sunday, RTÉ One
A lot of people might have missed this nasty, addictive drama's return last Sunday, given that it was on right after the final Love/Hate. But you've got until Sunday to visit the RTÉ Player, so just do it.
This week, as Paul Spector drives Rose Stagg away from her home in the middle of the night, her worst fears are realised when he tells her he knows she spoke to the police. With Rose missing, the pressure being brought to bear on the police investigation increases. Gibson is forced to face the fact that she inadvertently tipped Spector off about Rose, making her even more desperate to save Rose and catch the killer.
Trailer Time:
Comedy of the week
The Big Bang Theory, Wednesday, RTÉ Two
Tragic news earlier this week for BBT fans with the death of Carol Ann Susi, the actress who played Howard's unseen mother - this generation's Carlton the Doorman. Meanwhile, this week's episode sees Amy and Bernadette accuse Penny of being a 'buzzkill' after she gets an email from work during their Vegas weekend. Meanwhile, the guys try to invent something cool, but only come up with new ways to procrastinate. Which is truly cool.
Trailer Time:
On Demand
Gomorrah, Sky Atlantic, from Thursday Nov 20
Missing Love/Hate? Well, here's Amore/Odio or Neapolitan Nidge. Loosely based on Robert Saviano's acclaimed book that made him a marked man on the run for the rest of his life, Gomorrah tells the story of the Camorra, Naples' version of the Mafia, from the view of the boss's right-hand man, Ciro. Shot in and around non-touristy parts of Naples, Milan and Ferrara, this Italian-made drama looks great but doesn't shy away from conveying just how brutal leader Pietro Savastano's reign of terror is. Romanzo Criminale director Stefano Sollima directs the series opener.
Here's a taster:
Documentary of the week
One Million Dubliners, Thursday, RTÉ One
By all accounts this is a deeply moving and inspiring film exploring the life and death stories surrounding Ireland's largest and most famous graveyard. The film features the late and greatly missed cemetery guide and historian, Shane Mac Thomáis.
Trailer Time:
Film of the Week
West Side Story, Saturday, Sky Movies Greats
It's amazing how many people will run a mile from a musical, but this isn't just a collection of songs and shimmies - it's a truly marvellous movie. Tony (Richard Beymer) and Maria (Natalie Wood) find love but are caught up in the rivalry between their New York City street clans the Sharks and the Jets. This classic 1961 adaptation of the Stephen Sondheim musical, which is based on William Shakespeare's Romeo and Juliet, deservedly won ten Oscars, including Best Picture and Best Director.
Trailer Time: