John Byrne looks back on a busy week as BBC Two celebrated its 50th, The Fast Show its 20th, and Real Madrid landed 'la Decima'.
Reviewed: Mad Love (Monday, Comedy Central); From There to Here (Thursday, BBC One); Harry and Paul's Story of the 2s (Sunday, BBC Two); The Fast Show Special (Friday, BBC Two); Champions League: Real Madrid v Atletico Madrid (Saturday, RTÉ Two)
One of the great things about the growth of satellite channels is that TV fans on this side of the Atlantic get to see a lot more of the better shows produced for American audiences. The downside, of course, is that we also get to see more of the crap that's produced in the States.
For every Parenthood, True Detective or The Good Wife there is a Revolution, Hostages and Dracula. In recent weeks I've tried hard – really hard – to stay with Mad Love (Monday, Comedy Central) but after last week's episode I have to give up if I'm to retain any sanity.
This show - with Sarah Chalke and Jason Biggs playing a couple hanging out as a foursome with their respective BFFs, who dislike each other - reeks of focus group desperation, and it's painful to watch a good cast wasted on such mediocre writing.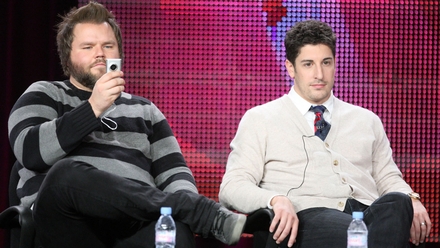 Chalke has still to find the right show since her heady days as Elliot on the hugely popular Scrubs, while Biggs has suffered a similar fate in the wake of the American Pie movies (crap and all as they were, they were at least successful). But the one I feel most for is Tyler Labine, who co-stars as male BFF Larry Munsch.
You may have spotted him in the criminally-ignored Reaper, a really fun show from the late Noughties about a trio of slackers who become reluctant bounty hunters of souls escaped from Hell. He was brilliant as Sock, the laziest underachiever in TV history.
Fast-forward to Mad Love and Labine holds the show together with his portrayal of the semi-cynical Larry, a single 30-something New Yorker who sneezes in peanut bowls and can't understand why women aren't falling at his feet.
Hopefully someone in the casting world will see that this guy lights up every scene he's in, and give him a chance with his own show. He may be fat, bearded and Canadian - but that's not enough to deny his talent.
Talking of talent, it was abundant in new BBC One drama From There to Here. Last Thursday's opening episode had everything you could want from a drama, as the plot, cast and script combined to provide a compelling hour's entertainment.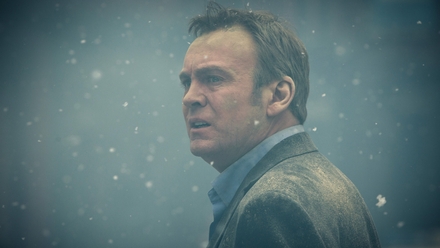 First off, the cast: Philip Glenister (Life on Mars) stars as Daniel, the son of sweet factory owner Samuel Cotton (Bernard Hill), while Steven Mackintosh plays Daniel's dim and errant brother, Robbo. The three of them meet in a pub on the day the IRA blew up a bomb in Manchester city centre in 1996. The Cottons get caught in the blast and survive, but soon other events begin to consume them.
Family man Daniel begins hanging out with Joanne (Liz White), a blast victim he quickly grows close to, while a wheelchair-bound Samuel embraces the radical changes his grandson/Daniel's son Charlie is proposing for his ailing business. The hapless Robbo is in big trouble and owes a lot of money to a local drugs gang. He decides to blow up his club, blame the IRA and claim the insurance to clear his debts. Even by his standards that's not the cleverest of moves.
The first episode ended very tensely with Daniel swapping his mid-life crisis for an attempt at defusing the bomb in his brother's club, while Robbo desperately runs to his brother's rescue and arrives just in time to get knocked to the ground by the explosion.
Fate is playing fast and free with the characters in There to Here. Whatever happens next is anyone's guess so I'll be glued to the box next Thursday.
It's been a busy few days on BBC Two as the UK's national broadcaster celebrates the channel's 50th anniversary. Pick of the themed and related shows was last Sunday night's Harry and Paul's Story of the 2s, a comical look back at the history of BBC Two.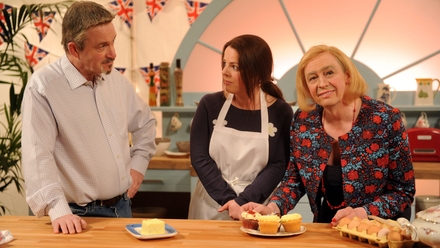 I watched - initially with some trepidation, as this is the kind of thing that sounds great at an editorial meeting but can easily backfire - and it soon became obvious that the Beeb had come up trumps. It was close to flawless and extremely funny, with an impressive attention to detail.
An awareness of how BBC Two developed over the decades would've helped, but that's hardly the fault of the programme-makers, Harry Enfield, Paul Whitehouse and Charlie Higson. They must have had great fun putting this spoof documentary together.
As well as mocking the old-school management style at the Beeb, they put together very accurate pastiches of shows such as 1 Clavdivs (I, Claudius), The Old Grey Wrinkled Testicle (The Old Grey Whistle Test), they played with panel shows such as Call My Bluff, Never Mind the Buzzcocks and talking head series such as Grumpy Old Men and The Late Show. The Boys From the Blackstuff jarred a little as the Scouse stereotyping was a bit too hackneyed for my liking.
Overall though, the hour flew in and that's always a good sign.
I was going to say that it reminded me of The Fast Show in terms of pace and precision, but The Fast Show Special Part One (Friday, BBC Two) was an example of the real thing, albeit 20 years since this show first surfaced.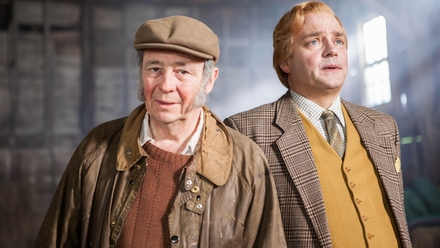 Considering the time tunnel factor and the likelihood that all that could've been done with The Fast Show had already been filmed for posterity, this was a pretty good half-hour. Sure, it was hit-and-miss, but that's the nature of a show that's bursting with brief sketches. Can't wait to try out that new cheesy peas recipe from Northern Nigella.
After waiting so long for The Fast Show to turn up, like the proverbial bus another one came along quite quickly. The Fast Show Special Part Two (Monday, BBC Two) was pretty much more of the same, if not quite as much fun as the first, and I hope that the lads put a lid on it now and let it gently wend its way to TV Heaven.
Finally, a brief mention of last Saturday's Champions League Final. It was heartbreaking to see a superb performance from Atletico Madrid go unrewarded, although it has to be said that they conceded too much of the pitch in the last ten minutes and found it impossible to raise themselves after conceding a 93rd-minute equaliser.
So it was La Decima for Real and decimation for Atletico. Football can be a much more cruel game than even politics. But it also makes for great TV.
Can't wait for the World Cup.
John Byrne