John Byrne wonders about second season syndrome at three dramas that are in their sophomore year.
Reviewed: Perception (Friday, Watch); Hannibal (Tuesday, Sky Living); Bates Motel (Wednesday, Universal)
By the time a show's second season comes around, chances are it's as good as it's going to get. The parameters are established, as are the characters, and the team behind the scenes have been working on the show for long enough to know what to do next. Very rarely does a show do a Seinfeld, Parenthood or Good Wife and just get better and better.
A show's own perspective in terms of what it's trying to do is also a key indicator. You couldn't compare, say, Breaking Bad to The Big Bang Theory. One is a gritty drama with a long story arc, while the other is an episodic comedy that its many fans find comfortably familiar. They are very different experiences.
One of the most popular types of shows is the quirky procedural. It's been a staple of TV for many decades, and ranges from Columbo and his perennial raincoat and trademark mumbling to Monk and his extreme OCPD, and TV bosses are always looking for a fresh approach given that a successful procedural can make a fortune.
Now in its second season, Perception (Friday, Watch) fits the 'quirky' bill with ease. It stars former Will & Grace actor Eric McCormack as Dr Daniel Pierce, a schizophrenic neuropsychiatrist who assists the FBI on some of their most baffling cases. He gets help from hallucinations, and each episode is bookended with him lecturing students.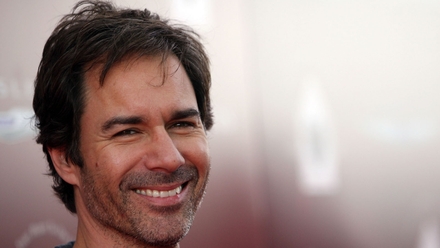 If you haven't seen Perception, it fits in nicely with shows such as The Mentalist, Castle and Psych – in other words, it's a bit of fun and cannot be taken seriously. If Game of Thrones is your thing, Perception isn't.
Anyway, season two's back up and running a couple of weeks on UK satellite channel Watch and it's coming along nicely. All the main characters required are in place and all the viewers need is a dead body and a few clues and we're off again.
In the latest episode Pierce is drawn towards what seems like a straightforward murder case in unusual circumstances. An autistic teenager, obsessed with trains, appears to have stolen a locomotive and run over a security guard, killing him.
Pierce is unconvinced of the teen's guilt and gradually pieces together what really happened that night, with the help of a hallucination, legendary US baseball player Mordecai 'Three Finger' Brown.
At the end, everything's wrapped in a bow and, you know what, there's a lot to be said for the therapeutic effect of shows such as Perception. It's a well-made distraction and a great tonic at the end of a long day. It's as comforting as a cup of cocoa.
Hannibal (Tuesday, Sky Living) offers quite a contrast to Perception. They are similar – both shows are, in essence, procedurals – but that's like saying that Snow White and the Evil Queen are both female. Hannibal is a pretty hardcore Hannibal Lecter prequel and your average Perception fan would find it revolting.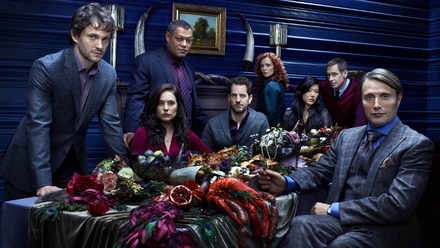 As a long-time fan of Hannibal showrunner Bryan Fuller - Dead Like Me, Wonderfalls and Pushing Daisies are three of my favourite shows of the last ten years - I was looking forward immensely to Hannibal and the first season was a remarkably chilling experience. How could he follow that?
Two episodes in and it's hard to see where this show can fail once enough viewers have the stomach for it. As the EPG line puts it: 'Strong violence and disturbing scenes', and that's not the half of it.
While other gritty shows take an almost cartoon-like approach to violence, Hannibal gruesomely plays with the subject, like a curious child with roadkill. There's almost a tenderness to the way this show treats violence and murder, as though they're delicate thing of beauty. Meanwhile Hannibal Lecter's cannibalism is treated like some grisly gourmet experience and his food is often seen being prepared in slo-mo. Hannibal isn't disturbing because it's horrific, it's disturbing because it's not.
Add in the industrial sturm und drang of the background music – when 'proper' classical music is used, the effect is quite dizzying – and a cinematic touch that, even now, is quite rare in TV. The colours seem a little bleached too, like the show is sucking the life out of itself. It all adds up to a jarring experience.
Last Wednesday's second episode was quite stunning and not one that had me running to the butcher's the day after for some liver or a leg of lamb. Carrying on from the season opener, the human mosaic killer is tracked down by Hannibal (blimey - how spooky is Mads Mikkelsen in that role?). If you fancy watching this show and haven't yet seen this episode, I'll leave out the details, save to say that it's riveting and nearly turned me into a vegetarian - which is, I reckon, what they're really at here.
There are several subplots in this drama that add to the mind games, and quite often it's what's not said that has more of an effect than the dialogue. The eyes have it.
Most procedurals deal with the mechanics of catching the perpetrator of a crime, usually murder, but Hannibal is all in the head. The games being played between the main protagonists are seductive and I'm a little bit worried about enjoying this show. I should be appalled but I'm totally hooked. Sociopathy has never been so seductive.
Somewhere between Perception and Hannibal lies Bates Motel (Wednesday, Universal), a curious and often bonkers drama which follows the pre-Psycho lives of Norman Bates and his mother, Norma, and the odd townsfolk around them.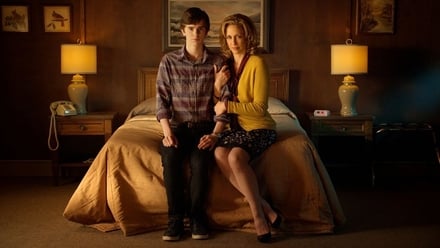 The Emmy-nominated Vera Farmiga and the equally impressive Freddie Highmore star as the infamous mother and son and, although the first season was hugely enjoyable, I'm beginning to have doubts about the show at this stage. Or maybe it's just my mental state that's beginning to concern me.
Aside from the strange goings-on around the town, the sub-plots are getting dafter by the week, but things are hotting-up in terms of the central story.
Last Wednesday's was one of those odd episodes where almost nothing of note seems to happen until suddenly the twists came as the cops are copping-on that Norman ain't normal. Next week's episode is called Meltdown. Sounds promising.
John Byrne