John Byrne's TV choices for the week ahead (Dates covered: Sat Mar 22 – Fri Mar 28)
More hellos and goodbyes as Dragons' Den, Louis Theroux and Alan Carr all make a return, while it's goodnight and good luck to Moone Boy, Mr Selfridge and Vikings.
Pick of the week
Dragons' Den, Sunday, RTÉ One
A brand new dragon (Eamonn Quinn, below) is unveiled and joins Ramona Nicholas, Barry O'Sullivan, Peter Casey and Gavin Duffy for the latest run. This is the sixth season of Dragons' Den, so obviously someone – lots of someones – is watching this cash-conscious clash of ideas, desperation and greed. This latest ten-part run will see a host of original and unique ideas pitched with everything from bull's semen to flavoured butter (now, if only someone could mix the two and pitch that to the Dragons). By all reports the Dragons have turned up the heat in the Den and are ready to go head-to-head to secure the best investments possible. Best of luck, one and all. And remember: it's only money.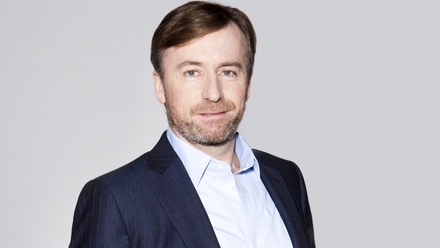 Star of the week
Joanna Lumley
Joanna Lumley Meets will.i.am, Sunday, BBC One
The very English Joanna Lumley has managed many things in her life and career: she invented a hairstyle (the Purdey) when in The New Avengers, played the greatest drunk in TV history on Absolutely Fabulous, and enjoys a movie career that stretches from being a Bond girl in the 1960s to Naomi's aunt Emma in The Wolf Wall Street. Now look at her as she travels to California to be immersed in the world of international music star will.i.am. The Black Eyed Peas founder and Voice UK coach invites her to his home in Los Angeles, where she spends time getting to know the man behind the celebrity persona. Intrigued to know what inspires and drives him, Joanna spent four days getting to know the real will - a man who uses his talent for everything from advising presidents to promoting good causes.
Here's a taster of what it's like:
Starting this week
Louis Theroux's LA Stories, Sunday, BBC Two
Los Angeles is home to more than a quarter of a million dogs, from the bejewelled bowlers of Beverley Hills to the pit bulls of the projects. In the first programme of his new series, Louis Theroux enters the bizarre world of LA's dogs, meeting the characters whose lives revolve around the city's huge canine population. In the toughest neighbourhoods of South LA he has a terrifying encounter with a 'weaponised' dog, trained to attack on command, and goes on patrol with Dogman, whose mission is to rescue some of the thousands of stray and feral pit bulls roaming the streets.
Here's Louis getting acquainted with the 'weaponised' dog:
Also starting this week:
Crossfire (Friday, TV3)
Sean Moncrieff hosts a game show where four contestants try to force each other out of the game.
Alan Carr: Chatty Man (Friday, Channel 4)
Guests on this opening show include Gary Barlow, Ricky Gervais and Kermit the Frog.
MasterChef (Wednesday, BBC One)
Back for a tenth run as Greg Wallace and John Torade try to nail down the next UK cooking star.
Rev (Monday, BBC Two)
The clerical comedy returns with a bang as Adam's wife Alex gives birth in dramatic circumstances.
Ending this week
Mr Selfridge (Sunday, UTV)
Season two comes to a close for Jeremy Piven and the gang in this hugely enjoyable period drama about ground-breaking retailer Harry Selfridge. There's an amicably rowdy dinner going on at the Selfridge house with all the family and the new house guest, Lady Mae (Katherine Kelly), everyone seems to be in high spirits. That won't last . . . Meanwhile, Agnes (Aisling Loftus) and Victor (Trystan Gravelle) aim to hand in their notice and get married, and Henri Leclair (Gregory Fitoussi) is a free man and decides to join the French army.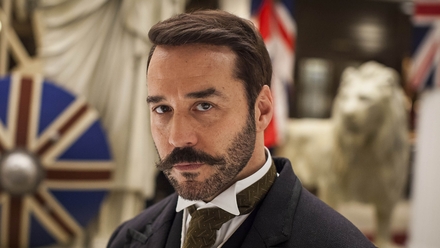 Also ending this week:
Vikings (Sunday, RTÉ Two)
Ragnar assembles a group to travel to Gotaland and resolve a land dispute with the leader Jarl Borg.
Moone Boy (Monday, Sky 1)
It's goodbye to Martin Moone and 1990 as season two ends with Fidelma's wedding to Dessie.
Stella (Friday, Sky 1)
The season three finale sees Stella dealt a blow when Michael decides to get back with Jan.
Doll & Em (Tuesday, Sky Living)
In this season one finale, both girls are back in London: Em's with her family while Doll has an audition.
Drama of the week
Inspector De Luca (Saturday, BBC 4)
Yet another subtitled crime series, this latest from Italy offers a dark contrast to Inspector Montalbano. Set in traditionally left-wing Bologna during Mussolini's fascist dictatorship, it's about an investigator whose honesty and uncompromising character help him solve cases. First up, at the seaside resort of Riccione in 1938 the body of a young prostitute is found on a beach, not far from Mussolini's holiday residence. The local chief of police, terrified that the news may become public, attempts to draw the matter to a swift close by charging the woman's pimp with her murder, and earns praise from Il Duce in the process. But Inspector De Luca is unconvinced that the case has been solved.
Here's a pace-setting trailer:
Comedy of the week
The Centre (Monday, RTÉ Two)
Yet another brand new sitcom from RTÉ (there you are, waiting for a comedy . . .), this one features an ensemble cast: Yasmine Akram (Sherlock), Norma Sheehan (Moone Boy), Sue Collins (The Nualas), Gary Cooke (Apres Match), Katherine Lynch (Single Ladies), Helen O'Brien (Mrs Manning),Johnny Ward (This Must be the Place), Jennifer Maguire (Republic of Telly), and Hilary Rose (The Fear), Steve Wall (Moone Boy) and Denise McCormack (Love/Hate). The Centre follows the daily grind at St Bartholomew's Community Centre in the heart of Fieldstown, County Dublin, a grim local authority housing estate once voted the third least-desirable place to live in Ireland after the puffin colony on Skellig rock and Carlow. Bit rough on Carlow, that.
Here's a trailer:
Documentary of the week
Didier Drogba: Sports Life Stories, Tuesday, UTV
Rich footballers can be incredibly tiresome, but here's a documentary - originally broadcast on ITV4 - that should be worth watching, even if you've not interest in the game. Currently at Turkish giants Galatasaray, Didier Drogba has had a fascinating life. As well as making millions as a player and scoring the winner in the 2012 Champions League final, he has contributed to efforts at bringing peace to his war-torn home country, Ivory Coast.
Here's a trailer:
Film of the Week
Midnight in Paris (Wednesday, RTÉ One)
A return to form for veteran movie-maker Woody Allen as Owen Wilson takes a magical step back into the Parisian past to realise that himself and his bride-to-be (Rachel MacAdams) aren't quite the couple. Great cast, fun story, stunning location.
Here's the trailer:
Happy viewing!
John Byrne