There's a green tinge to this week's trawl through telly as John Byrne keeps his viewing to Irish programmes and channels.
Reviewed: Nashville (Tuesday, TG4); Mixology (Sunday, RTÉ Two); The Imelda May Show (Sunday, RTÉ One); Soccer Republic (Monday, RTÉ Two); Nationwide (Monday, RTÉ One)
Given the week that was in it, I thought I'd go with a bit more of an Irish flavour to this week's TV review. First off, a show that should be huge here given that country music remains massively popular across Ireland. Yep, it's Nashville (Thursday, More 4; Tuesday, TG4).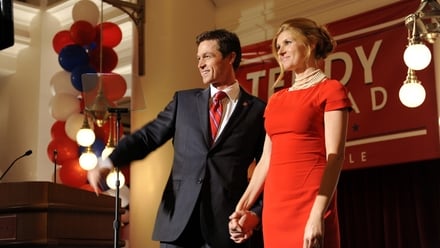 In this week's episode, Rayna (Connie Britton) opens up in a TV interview about her recent trials and tribulations, but this was only a warm-up to the big event: the annual Belle Meade Polo tournament. Polo? In Nashville?
Attracting the rich and powerful, this event offers Rayna a chance to try and create interest in her fledgling Highway 65 label. For Juliette (Hayden Panettiere), the attraction didn't go beyond Charlie Wentworth. The rich Brit invited her along and then snuck off to link up with her, and it's pretty obvious that his wife, Olivia, will be looking for some kind of revenge, and soon. Now she knows exactly what these two get up to when they're together.
It was like watching Gossip Girl again with Juliette as Blair Waldorf - which means it was great and almost innocently naughty fun. This show's as addictive as sugar.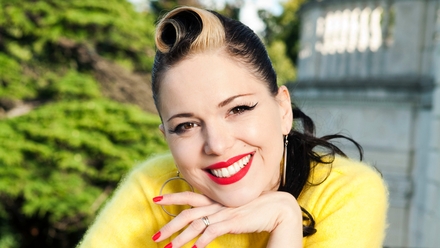 The Imelda May Show (Sunday, RTÉ One) didn't attempt to shy away from the fact that this one-off is really a pilot for a potential series.
Well-established as an excellent performer, May knows that doesn't necessarily mean she'd be a natural TV presenter and admitted before the show went out that she had no ambitions of taking that career deviation. Well, on this evidence she's more than capable.
Like any Liberties' woman worth her salt, Imelda May could talk to a degree that would make you wonder how she breathes through her ears at the same time and maintains a permanent smile. She knows her way around a tune too and so, of course, could relate to her various guests, including a couple of kids from a group of hopefuls called Fresh Ré.
There was some neat, swooping camera work, the audience seemed to really enjoy themselves, as did the performers. The interviews were informative and fun, and the show worked, with a broad range of acts: Finbar Furey, Dublin trio The Original Rudeboys (or ORB as they are now), The Dubliners' John Sheahan, Nathan Carter, Sharon Shannon, as well as plenty of Imelda herself.
Would it work as a series? Well, I personally don't think the depth of musical talent is out there, but hopefully the powers-that-be give it a try, because Imelda May's worth it.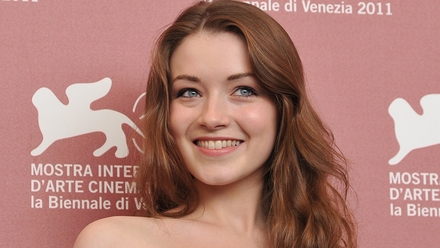 There's been a raft of new US sitcoms crossing the Atlantic in recent months but, unfortunately, most have been disappointing. So I wasn't exactly brimming with enthusiasm when I started watching Mixology (Sunday, RTÉ Two). But I was pleasantly surprised.
Unlike most sitcoms, which revolve around a set of unchanging, stock characters in a given situation every week, Mixology has an arc that covers its entire opening season of 13 episodes, as it follows ten different characters, two at a time, over the course of one night at the same bar.
Each episode includes biographical flashbacks, sometimes to a character's birth and childhood, sometimes to more recent events. And this device allowed the pilot to rise about the frat-like 'I bet she would' lines shouted by the broadly dumb and borderline-misogynistic male characters.
Dubliner Sarah Bolger plays Janey, one of the five women involved. We didn't get her back story, but there was enough to smile at in this pilot to suggest that Mixology may be worth a return visit.
On a day when Irishness is celebrated it was good to see that the previous week's first edition of Soccer Republic (Monday, RTÉ Two) wasn't a fluke. Replacing MNS, which had covered the Premier Division of the sadly neglected League of Ireland for several years, this new show promised a broader outlook, and has certainly delivered a much-improved football show.
The Saint Patrick's Day episode was well-packaged and looked really smart, even if the 11pm start might be a stretch for many, especially on a Bank Holiday Monday.
Presenter Peter Collins seems much more at home with the new format, as does former UCD skipper Tony McDonnell, whose smooth, assertive style is perfect for his reincarnation as stand-up expert with a magic pen and the latest in touch-screen technology.
The evergreen Jimmy Magee (who's had more comebacks than Roddy Collins) was rooting in the RTÉ archives again with another best of XI, this time Bohemians got the once-over, while this week's Celebrity Six segment featured former Shels' goalie Nicky Byrne, who recalled Brian Kerr dropping him from an Ireland underage squad.
And guess who was in the studio with Peter Collins, Tony McDonnell and special guest Robert Forde? Why, none other than the same Brian Kerr, who forced a grin for the following few minutes while noting that Nicky made a better career choice with Westlife.
All that and Shamrock Rovers' 4-1 win in Athlone? Yeah, of course I can stomach the odd mention of the Champions League, and even a LIverpool love-in surrounding a Dublin visit from Scouser Robbie Fowler.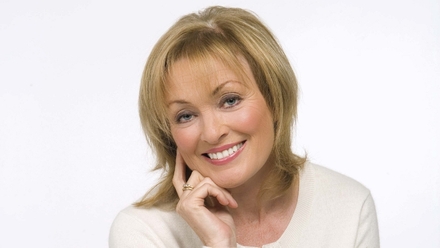 Finally, the Saint Patrick's Day special edition of Nationwide (Monday, RTÉ Two) also had a Merseyside flavour as it offered up a complete programme devoted to Liverpool.
Starting at the Southport home of former Irish international footballer Ronnie Whelan, host Mary Kennedy's journey also took in the Museum of Liverpool, Beatle John Lennon's home on Menlove Avenue, as well as gaelic football training and some ceoil agus rince at an Irish Centre.
This was a pleasant diversion on the day that was in it, and a reminder of the positive effect that emigration can have on an adopted land. We certainly know all about its negatives...
Happy viewing!
John Byrne