It's goodbye to Outnumbered and hello to The Walshes and Super Fun Night as John Byrne takes in some telly.
Reviewed: Outnumbered (Wednesday, BBC One); The Walshes (Thursday, RTÉ Two); Super Fun Night, Monday, RTÉ Two; The Blacklist (Friday, Sky Living); The Good Wife (Thursday, More4)
And so Outnumbered heads to TV Heaven. Last Wednesday saw the final episode of a sitcom that had come from nowhere to be hailed as that rare breed - a decent BBC sitcom - only for it to slowly deteriorate as it extended its stay by at least a season, while the special shown last Christmas was truly awful. It was simply a case of the kids growing older and the show losing that initial charm. Oh, and not being funny any more.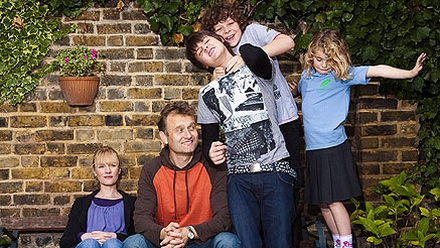 In fairness, this last run had its moments, and the final two episodes were pretty good fun. As ever, the best copy came from Karen (Ramona Marquez). She had two great lines, one where she casually asked dad (Hugh Dennis) if she could "use the computer to do my cyber-bullying homework" and the other when mother (Claire Skinner) caught her raiding the fridge at night. Asking why she wasn't in bed, Karen nonchalantly replied: "Because I'm in the kitchen."
In the end, it was a case of the Brockman parents, the Outnumbered people in their home, realising that their kids were now part of their gang rather than their enemies and, as a family, they would somehow muddle through things together. As families must, or face disintegration.
So that's it, then. But don't be surprised if Outnumbered returns for the odd Christmas special as the Brockmans go through the seven stages of life. But perhaps a better idea would be to give Samantha Bond's hopelessly flaky Aunty Angela her own show?
And while one TV family disappears off our screens, another will always arrive to take their place. Following on from the outstanding success of Mrs Brown's Boys, yet another RTÉ/BBC co-production has arrived on the small screen. Can The Walshes (Thursday, RTÉ One) have any chance of competing with Brendan O'Carroll's jocular juggernaut? Well, it's obviously early days but last week's pilot set the stall up nicely, so well done to collaborators Graham Linehan and comedy troupe, Diet of Worms.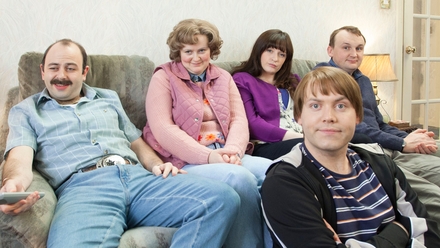 A pilot's always a tricky one as those involved have got to introduce the main characters while also laying down a storyline marker. Cleverly, the plan here was to bring a new boyfriend into the Walshe home and let nature take its course.
As fine and engaging as the family of four were, best of all the characters we were introduced to was the perfectly-pitched neighbour and handyman, Martin. Played by a deadpan Owen Roe, he was the ideal foil for his pal, Niall Gaffney's fidgety and garrulous da, Tony. I'll certainly be back for more after this engaging pilot.
Another newcomer in recent days is Super Fun Night (Monday, RTÉ Two). This US sitcom is a vehicle for Australian comedienne Rebel Wilson and the pilot was a major disappointment. If you take out the depressingly patronising 'Fat girls are funny, right?' premise, there's almost nothing left bar a bit of whoopin' and hollerin'. Super Fun Night is clearly an ironic title and Wilson deserves better much than this. Brooklyn Nine Nine it ain't.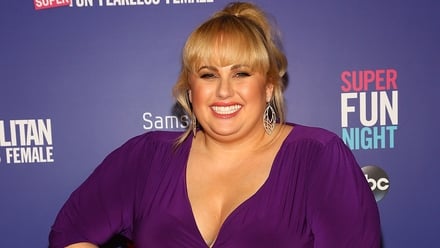 The Blacklist (Friday, Sky Living) is back to complete its first season run but, after building up a promising pre-break head of steam after a slow start, it seems to be slipping back into old, bad habits since its mid-season resumption.
Last Friday's episode committed the cardinal error of having very little James Spader involvement. Spader, who plays arch-criminal-turned-FBI collaborator Raymond 'Red' Reddington, is easily the best thing about this show, which is back in 'catch a crim a week' mode.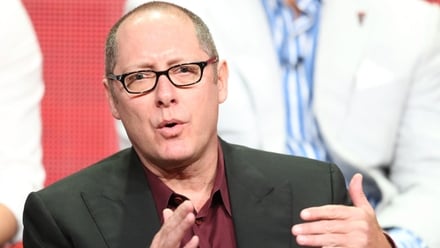 This episode focused on the murderous, if quite skilled and clever, exploits of The Alchemist, a man who relies upon science to transform a person's DNA and their appearance into someone else's. He's like a psychotic Matthew Kelly in a gruesome, cadaver-laden version of Stars in Your Eyes.
Meanwhile, the tiresome relationship problems between FBI agent Elizabeth and her possibly duplicitous husband Tom continue, although the arrival of the mysterious Jolene – she tempts Tom to go with her to an art exhibition – was at least a new twist, as was the ambiguous revelation at the end of the episode, when agent Malik (former ER star Parminder Nagra) is confronted by Red and admits to being the mole within the CIA that he's been looking for.
But overall this show's inconsistency is slowly killing it, as it continues to trail off every time it gets interesting. Take out Spader and The Blacklist has 'cancelled' written all over it in red marker.
Far more fun is The Good Wife (Thursday, More4). Given that viewing figures for More4 are tiny over here, it's obvious that most Irish fans of this superb show will be waiting to watch season five when it comes to RTÉ One in a few weeks' time, so I'm not going to drop any genuine spoilers here.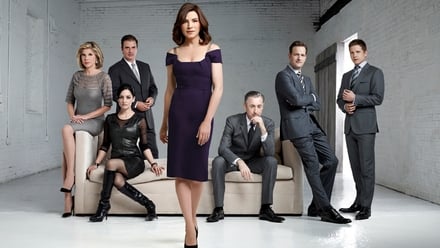 Suffice to say things are really hotting up as the planned departure of Alicia, Cary and others from Lockhart/Gardner becomes a major issue for all and now it's a question of seeing how that will impact on this great set of characters – particularly the dynamic between Will and Alicia.
I have to admit that I'm concerned about the show's future direction as the fun and games at Lockhart/Gardiner could be its Jump the Shark moment. Although The Good Wife has been the outstanding US network TV show of recent years, it wouldn't take much to mess it up.
But reports from those I know who have seen the rest of the season are full of assurances that, if anything, the show just keeps getting better.
It's always good to end on a high note, so we'll leave it there.
Happy viewing, folks . . .
John Byrne