John Byrne's TV choices for the week ahead (Dates covered: Sat Mar 01 - Fri 07)
The Oscars is the obvious attraction – but there's a lot of new and returning shows on offer this week as well as farewells to Quirke, Fleming and Death in Paradise.
Pick of the week
The 86th Annual Academy Awards, Sunday/Monday, Sky Movies Oscars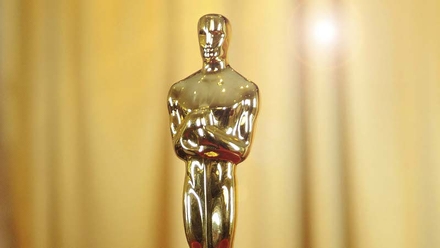 It's the ultimate star-studded night out as the Academy Awards turns a quarter-mile of the otherwise grubby Hollywood Boulevard into one big red carpet area. The 86th awards takes place in its latter-day home, the Dolby (nee Kodak) Theatre, at the Hollywood and Highland Centre, just beside Grauman's Theatre, the cinema where so many stars have made a lasting impression in the cement slabs outside. Sky are showing the full ceremony exclusively live on Sunday night/Monday morning, with Alex Zane in the studio to dissect the action with special guests actress Emilia Fox, comedian Ben Miller and film critic Boyd Hilton. Great if you've got the stamina, an interest in Sound Editing and Make-up & Hairstyling categories, and Monday off - but most folk would probably take the highlights on Monday night on RTÉ Two. It's not that important to know everything that happens, as soon as it happens. Even the Oscars.
Star of the week
Hector Ó hEochagáin
Hector Goes, Monday, RTÉ One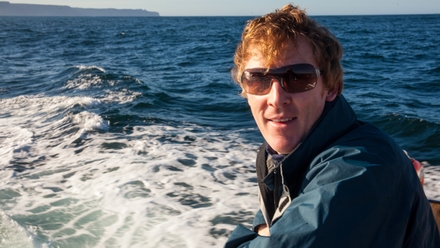 He may have departed from 2fm, but Hector Ó hEochagáin is far from finished with the format that first made him famous: television. The Navan man initially came to the attention of Irish viewers with his travelogue programme Amú on TG4, and in the intervening years he's won several Irish Film and Television Awards (IFTAS) for his TV work, while also presenting various radio programmes. Next Monday sees him back on RTÉ One presenting the second season of Hector Goes. Last year viewers saw him go Holy, Traveller, Country and Hunting – and this time around he begins on a rather relaxed note as he goes fishing. Hector goes to sea, talks quotas and even engages with the Spanish trawlers on his seafaring journey.
Starting this week
Rake, Universal, Thursday
Okay, this one may seem quite obscure but we are trying to guide you through the dizzying world of mega-multi-channel land. Rake is an American comedy-drama television series that's an adaptation of the Australian series of the same name, both of which were created by Peter Duncan, an Australian film director and screenwriter. The show stars Greg Kinnear as Keegan Deane, a criminal defence lawyer whose personal problems and self-destructive behaviour has him battling wits and/or owing money to everyone around him. It's got mixed reviews but should appeal to anyone who likes procedurals and was a fan of House. Gotta be worth a look . . . and here's a trailer:
Also starting this week:
MasterChef Ireland, Tuesday, RTÉ One
Nick and Dylan welcome the first six cooks of the heats into the MasterChef kitchen as the series enters its third season and with a new-look format. In each of the four opening heats, six wannabe master chefs have just one hour to impress with their signature dish and earn their place in the next stage of the competition.
Revolution, Saturday, Sky 1
Back for the balance of season two, this rather confusing sci-fi caper about a non-electric, post-apocalyptic future rejoins Miles Matheson (Billy Burke) and co on the brink of an unexpected mission. It's not LOST, but I am.
Googlebox, Friday, Channel 4
The TV review comedy series returns with Caroline Aherne once again providing commentary as various characters react to popular and topical TV shows.
King & Maxwell, Wednesday, Alibi
This only lasted a season Stateside but might be worth a gander. Based on David Baldacci's novels it features Jon Tenney and Rebecca Romijn as former Secret Service agents working as private eyes.
Ending this week
Quirke, Sunday, RTÉ One
It's the third and final episode of this moody series of feature-length dramas starring Gabriel Byrne - based on John Banville's Benjamin Black novels set in 1950s' Dublin - about a pathologist who dabbles in crime-solving. Phoebe asks Quirke to help her search for her missing friend, April. Quirke fears that April has come to harm, but her family try to hush up her disappearance. Here's a trailer:
Also ending this week:
Fleming, Wednesday, Sky 1
The lavish and fun mini-series comes to a tense conclusion as Ian Fleming (Dominic Cooper) gets a call to arms in both his personal and professional lives. The top brass believes the end of the war is in sight, but our hero is convinced otherwise. Meanwhile, Ann is desperate to get married, but a proposal from Esmond is not her hoped-for offer.
Death in Paradise, Tuesday, BBC One
DI Goodman (Kris Marshall) and the team are called in to investigate the suicide of retired surgeon, Emma Redding. An empty packet of sleeping pills have been found beside her and the room has been locked and bolted from the inside - it's an open and shut (buh-bum) case.
Don't Tell the Bride, Thursday, RTÉ Two
Junior Vintos Pinos is originally from Spain and wants a Spanish style wedding with a barbecue and Marquee while Sasha Farrington craves a more traditional Irish occasion. There can only be one winner.
Drama of the week
Nashville, Thursday, More4
Big episode, this - especially for Connie Britton's queen of country, Rayna James. Edgehill Records boss Jeff Fordham trains his new acts to be media confident, but Scarlett struggles and Layla senses her discomfort. Still unsure about her future as a singer, Rayna plans to free herself from her Edgehill contract. And when the Edgehill artists take part in a benefit concert, the evening turns out to be an important one for both Rayna and Juliette.
Here's a trailer:
Comedy of the Week
The Walshes, Thursday, RTÉ One
Modern Family reaches its 100th episode on Sky 1 on Monday, but there's no denying the curiosity factor is high for this new three-part comedy. For starters it's written by by Graham Linehan (Father Ted, etc) and comedy troupe Diet of Worms, of online fame. Well, okay, that is the curiosity factor. Plot-wise, Ciara (Amy Stephenson) reluctantly brings her new boyfriend (Shane Langan) home to meet her family. But the portents for the guy aren't good as positive first impressions aren't a notable Walsh family forte.
Here's a trailer:
Documentary of the week
Soulpower, Sunday, Sky Arts 1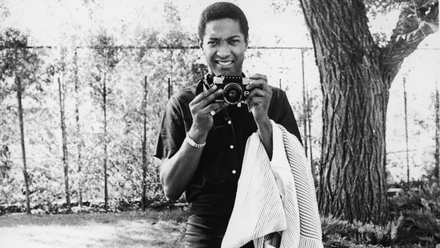 Not to be confused with the brilliant documentary about the concert in Zaire in 1974 that preceded the legendary Ali-Frazier fight (that's called Soul Power), this four-part documentary series examines both the historical and political context of the origins and evolution of soul music. The first episode heads to the churches of the Deep South of the USA, where gospel music gave birth to soul and includes a look at the tragic case of Sam Cooke. The likes of Grammy Award-winning musician Gregory Porter, rapper and producer Chuck D, singer China Moses and jazz saxophonist Dr Salim Washington share their thoughts on their favourite artists from the 50s and 60s, a period when when soul music hit the mainstream.
Film of the Week
Vertigo, Sunday, BBC Two
It's hard to beat Alfred Hitchcock at his best and that's exactly what's on offer here in what's become the latest Greatest Film Ever Made, replacing Citizen Kane in the 2012 British Film Institute's Sight & Sound critics' poll. James Stewart stars as a retired San Francisco detective suffering from acrophobia who becomes dangerously obsessed with a seemingly suicidal old friend's wife, played by Kim Novak. It's certainly great - but best film ever made? Anyway, here's the trailer:
Happy viewing!
John Byrne