New cool US drama True Detective is on the radar, as is the blood-soaked thriller The Following – while the light relief is provided by tea-time telly titans Ant and Dec
Reviewed: True Detective (Saturday, Sky Atlantic): The Following (Tuesday, Sky Atlantic); Ant and Dec's Saturday Night Takeaway (Saturday, UTV/TV3)
Still haven't got around to House of Cards season two, but I have at least caught up with The Following (Tuesday, Sky Atlantic) after a binge session last Sunday evening. I'm not sure that's a good thing, but I'm more convinced than ever before that this show is a black comedy. Either that, or the writers are in trouble because I'm not scared.
Watching several episodes together made the often gruesome killings become mundane, as this show has a reputation to uphold as the bloodiest on TV. Starring Kevin Bacon Below as a former FBI agent who has lost loved ones, several plots as well as a huge chunk of his mind to Joe Carroll (James Purefoy), this is a rather knowing game of crazy cat and murderous mouse.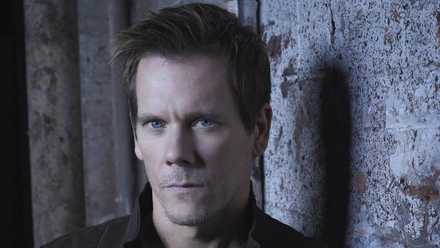 Carroll's a former Professor Literature and big Edgar Allan Poe fan who turned his back on the tweed-jacketed campus life to become a committed serial killer, enlisting a large group of people (the following, natch) dedicated to causing as much murder and mayhem as possible.
Carroll was believed to have died in a fire at the end of season one, but in typically shameless TV fashion, the nasty narcissist is back and meeting up with some new friends who are just as homicidally-deranged as himself.
After several hours and five episodes it would seem that a) the season two body count is going to be as impressively high as last year's, b) Ryan Hardy is even angrier than before and is beginning to rival Carroll in terms of bloodshed, c) Hardy's niece Max (who's a NYPD detective) will almost certainly die if she keeps trying to be there for her obsessed uncle.
Another one destined for dire straits is Lily Gray (Connie Nielsen), the art gallery owner who befriended Hardy but has subsequently been revealed as the mother of season two's serial-killing twins (both played by Sam Underwood), and a major Joe Carroll groupie. Last seen, the couple got it on after Carroll had literally made mincemeat of a teenage girl Gray had captured for his pleasure. Who says romance is dead?
But while there seems to be a large element of tongue-in-cheek about Kevin Williamson's The Following, the opposite is quite the case with True Detective (Saturday, Sky Atlantic). Widely lauded over the last couple of months and the latest show to get The Wire/Breaking Bad crowd all hot and bothered, the opening episode certainly set an impressive bar while providing the obvious runners and riders info to get viewers interested in the first place.
There's no denying that this is a show that takes itself very seriously, but I could do without the ponderous, single-note string line soundtrack that implies impending doom. It's like watching TV with a barbershop quartet warming-up in the corner.
There's been some raving already about this show, but it's far too soon to judge True Detective. Many a dire show's had a great start and I rest my case with The River, a spectacularly rubbish drama whose fascinating pilot was followed by what I can only describe as complete TV carnage.
While viewers aren't let in on something as mundane as what True Detective is actually about, the initial premise of this eight-parter revolves around a case in 1995 that involved McConaughey and Harrelson's cop characters, who have been brought in for questioning 17 years later for reasons so far unknown.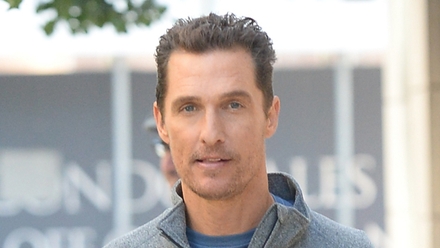 I've been a fan of McConaughey's for a long time but he's really hit a purple patch in recent years and is electric in the opening episode of True Detective. He plays Rustin Cohle, a former detective who was a troubled, nihilistic loner and quite a contrast to his partner, Harrelson's Martin Hart, a pretty much straight-down-the-line guy with a family and all that stuff ordinary folks tend to have in their lives.
It's the classic odd couple set-up and hardly groundbreaking, but McConaughey is perfectly cast as Cohle, especially the latterday version, a man who could really do with a haircut and some purpose but prefers to just hang out with his two besties, Nick Teen and Al K Hall.
Take a look at True Detective if you can; while I'm both wary and weary of the hype, this one could prove to be something special. But not yet.
So, after all that killin' and millin', let's finish on a much lighter note. Ant and Dec's Saturday Night Takeaway (Saturday, UTV/TV3) returned last weekend and I must admit that the opener left me gobsmacked. This was primetime, Saturday evening TV played at a level that's simply beyond any opposition.
While other shows might attract bigger audiences, there is simply no comparison to the skill set these teatime telly titans bring to the small screen. It's already 25 years into their collective career and they've yet to hit their 40th birthdays. It's just not fair.
From the opening minutes when much was made of Ant's thumb-cutting misadventures, through to the end where they had fun with the irrepressible Canadian crooner Michael Buble, who was guest MC for the night, it was a breathtaking chunk of live, bullet-paced mainstream TV that, quite frankly, puts everyone else in the business to shame.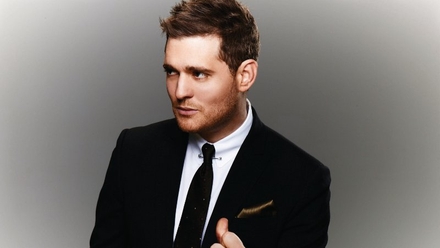 There's a reason why Ant and Dec have won so many awards over the years and remain hugely popular in their native Britain: they are absolutely fantastic at what they do. For me, they're as slick, charming and meticulous in their approach as the late great Bob Monkhouse when he was in his prime. I cannot think of higher praise.
Sure, it won't stretch your mind or get you rubbing your chin looking for hidden meanings, but for pure entertainment these guys and the fast-paced variety of Saturday Night Takeaway are just impossible to beat.
John Byrne