John Byrne's TV choices for the week ahead (Dates covered: Sat Feb 15 - Fri 21)
The new and returning shows keep coming and this week's batch include Quirke, a 1950s' Dublin-based drama series starring Gabriel Byrne, a new show from the people behind Broadchurch and a second season of Chris O'Dowd's Moone Boy
Pick of the week
Quirke (Sunday, RTÉ One)
This new drama is based on the Benjamin Black (John Banville) novels, set in 1950s' Dublin, about a city pathologist-cum-crime-solver called Quirke, who is played by Gabriel Byrne. In the opening episode Quirke stumbles from a party in the nurses' quarters to sleep-off his hangover in his pathology lab. To his surprise it's been invaded by his adoptive brother, obstetric consultant Malachy Griffin, who is at Quirke's desk completing some paperwork for a recently deceased patient named Christine Falls. When Quirke returns next morning to find Falls' body gone, he remembers his brother's odd behaviour and recalls the body for a full post mortem, which leads him to discover a family secret that has remained buried for nearly twenty years.
Here's the trailer:
Star of the week
Chris O'Dowd
Moone Boy (Monday, Sky 1)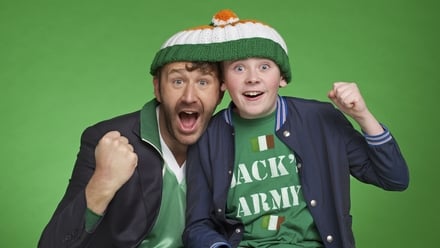 Chris O'Dowd and Nick Vincent Murphy's charming coming-of age comedy set in Boyle around a quarter-century ago returns for a second run. Given that O'Dowd is something of a Hollywood hunk these days, it's great to see that he's still got plenty of Roscommon roots to explore with a cast that includes David Rawle as young Martin Moone. As we rejoin the Moones, it's the 'Ole, Ole' summer of 1990 and football fever sweeps the nation as the Republic of Ireland play in the World Cup finals for the first time. Spirits are high and everyone is getting behind Jack's Army, especially in Boyle where the Moone family are well and truly gripped by Italia 90. Well, everyone except dad Liam, that is.
Starting this week
Doll & Em (Tuesday, Sky Living)
Real-life best friends Emily Mortimer and Dolly Wells write and star in this semi-improvised original comedy exploring what happens when a Hollywood actress hires her childhood friend to be her personal assistant while making a film in Los Angeles. A bittersweet tale painting a funny and intimate portrait of female friendship, Doll & Em sees Wells and Mortimer play heightened versions of themselves and, filmed on location in LA and London, features a number of surprise cameo appearances from Hollywood stars. In this opening episode, Doll is unhappy with her obsessive/compulsive boyfriend and seeks solace in the arms of best friend Em.
Here's the trailer:
Also starting this week:
Blandings (Sunday, BBC1)
Comedian Tim Vine joins a cast of comedy greats for the second season of the period comedy based on classic PG Wodehouse stories.
Ending this week
Ireland's Fittest Family (Saturday, RTÉ One)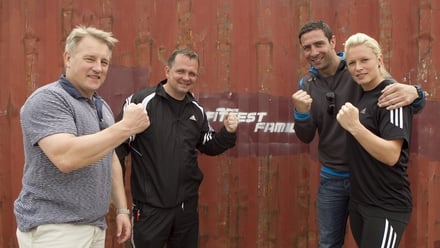 Four families - the Donegans, the O'Reillys, the McNallys and the Daverns - go up against each other to see which family will walk away with €15,000 and be crowned Ireland's Fittest Family. Over six weeks these elite families have competed against each other on the toughest endurance courses in the country. It all ends here...
Also ending this week:
The Kumars (Wednesday, Sky 1)
Before shutting up shop, the Kumars fire one last lot of questions at James Corden, Terry Gilliam and Twiggy.
Drama of the week
The Smoke (Thursday, Sky 1)
From the people behind Broadchurch comes an adrenaline-fuelled eight-parter charting the trials and tribulations of a group of London firefighters. A top-notch cast, including Jamie Bamber (Battlestar Galactica), Jodie Whittaker (Broadchurch) and Rhashan Stone (Strike Back), feel the heat in a familiar risk-and-rescue formula of emergency drama to create an unflinching depiction of life as an everyday hero.
Here's the trailer:
Comedy of the week
Modern Family (Monday, Sky 1)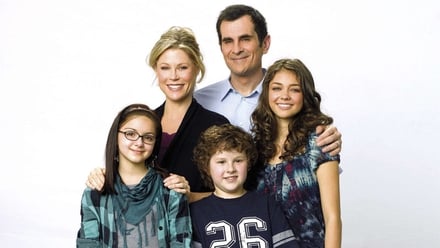 Back for a fifth season? Time's flying! Claire and Phil rarely get to spend any alone time together so, in the first of a double bill, they try to schedule some in, co-ordinating Luke's summer camp with Haley's beach holiday and Alex's volunteering excursion. Meanwhile, Jay and Gloria prepare Manny for his solo trip to Colombia, and Mitch and Cam make sure summer is memorable. Later, the second episode sees Luke and Manny face their first day at high school, a big occasion not only for the boys but also for Phil and Gloria.
Documentary of the week
Somebody to Love (Monday, RTÉ One)
This new documentary explores a group of people in Irish society who are often overlooked when it comes to the subject of love, sex and relationships. Amongst them is Mandy Finlay, who has Down's Syndrome and lives in the St John of Gods Service. Mandy has always had a boyfriend and her mother Frieda has been campaigning for over 20 years. She believes in Mandy's right to romance. Sarah and John Paul Fitzgerald have been together for 14 years. Both of them work, enjoy independent lives and have Cerebral Palsy. Recently married, they also have a young child. They don't see themselves as any different from any other Irish family, but how do people treat them?
Here's the trailer:
Anytime Viewing
House of Cards (Netflix)
Season two of this US remake of a 1990 BBC political drama is finally here! Anyone who watched last year's first season will know what to expect: Kevin Spacey, Robin Wright and Kate Mara performing a three-sided acting master class in this dark satire about a Machiavellian politician, his ice-queen wife, and an ambitious young journalist.
Here's our interview with House of Cards stars Kevin Spacey and Robin Wright:
http://www.rte.ie/ten/video/2014/0212/503940-house-of-cards-interview/
Film of the Week
Django Unchained (Wednesday, Sky Movies Oscars)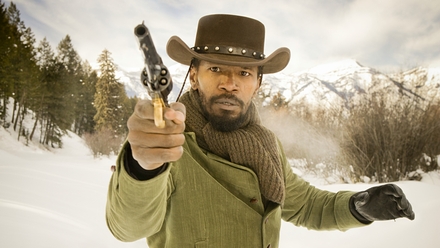 Quentin Tarantino on autopilot is still more fun than most movies and there are plenty of laughs in this tale of revenge in the Wild West.