New and returning shows just keep coming – including the latest runs of Nashville, Inspector George Gently, Top Gear, and the final season of How I Met Your Mother
Pick of the week
Nashville (Thursday, More4)
Given the popularity of country music in Ireland, this hugely entertaining soap opera with stetsons should be a big hit here. But owing to it being broadcast on TG4 (and More4 from the UK) it's not getting the audience it might otherwise merit - which is a pity as it's worth watching just for the battles between Connie Britton and Hayden Panettiere as queen of country Rayna James and her young rival, Juliette Barnes. In the first episode of the second season Rayna's in a coma after the car crash that closed the first season, while Deacon appears in court facing charges over the accident. Juliette is typically annoyed that Rayna's situation is taking the spotlight away from her latest album release, but she – even more typically - manages to turn things to her own advantage. Expect OTT acting and purdy country melodies from the start.
Star of the week
Martin Shaw
Inspector George Gently (Thursday, BBC 1)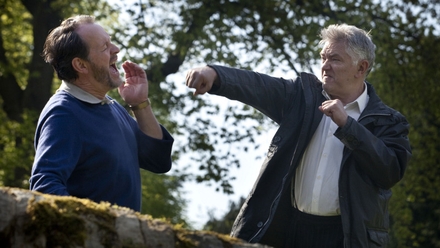 Blimey! How old is Martin Shaw? Although he's heading towards his 70th (he was born in 1945), Shaw looks remarkably middle-aged and could easily pass for a 50-year-old. His relative youthful look must be at least partially due to his decision in 1971 to embrace the ancient spiritual tradition of Sant Mat, which involves a strict lacto vegetarian diet, meditation, yoga and the avoidance of alcohol and other mind-altering drugs. TV fans of a silver vintage will recall him becoming a huge star during the late 1970s in The Professionals, alongside Gordon Jackson and Lewis Collins as a team of testosterone-fuelled law enforcers. Since The Professionals ended in 1981 he's played a variety of roles on the small screen in dramas such as The Last Place on Earth, Rhodes and Judge John Deed. Then in 2007 he began playing the eponymous Inspector George Gently, which returns this week for a sixth season. As the show resumes, it's 1969 and six months since the shootings in Durham Cathedral. Gently's injuries are healed and he's pushing himself back to full fitness. Bacchus, who was seriously injured, has been completing his recuperation in a police convalescent home. Can Gently convince him to help solve one more murder case?
Starting this week
Top Gear, Sunday, BBC Two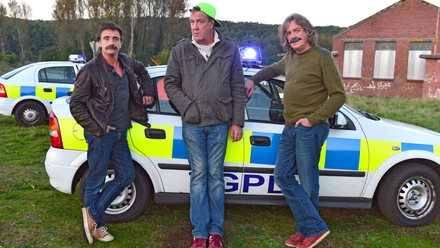 Car men - and we're not talking opera here - Jeremy Clarkson, Richard Hammond and James May return in a nostalgic mood as they set out to prove that the hot hatchbacks of their youth were better than their modern equivalents. With Clarkson in a Volkswagen Golf GTI, Hammond in a Vauxhall Nova SRi and May in a Ford Fiesta XR2i, the trio set out on a road trip, encountering a series of challenges along the way including a tricky hill climb course and an unusual visit to the supermarket. Meanwhile, actor Hugh Bonneville is out on the track testing his driving skills as the Star in the Reasonably Priced Car.
Also starting this week:
Inside No 9 (Wednesday, BBC Two)
An anthology of darkly comic tales from the minds behind shows such as The League of Gentlemen and Psychoville
DCI Banks (Monday, UTV)
Stephen Tompkinson, Andrea Lowe and Caroline Catz return for a new six‐part run of the popular cop show
Sleepy Hollow (Wednesday, Universal)
The bonkers-but-fun procedural is back as 18th Century soldier helps 21st Century cop to, eh, battle the Four Horsemen of the Apocalypse
Grimm (Wednesday, Watch)
Just as daft as Sleepy Hollow but even more fun as two cops and a reformed Blutbad (don't ask) take on creatures from the classic Grimm fairy tales
21st Century Child (Thursday, RTÉ One)
David Coleman's back with the kids and families he's been documenting since 2007 as the children start their school lives
Big Ballet (Thursday, Channel 4)
Legendary pirouetter Wayne Sleep and our own Monica Loughman form an ambitious plus-size ballet troupe
Duck Quacks Don't Echo (Friday, Sky 1)
Lee Mack hosts a distinctly unpromising new panel show that test-runs random bits of trivia and bizarre facts
Ending this week
The Bridge (Saturday, BBC 4)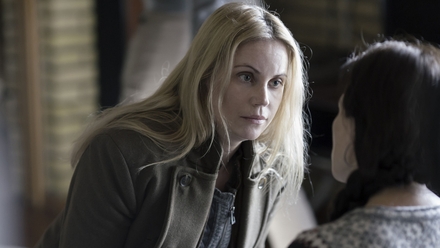 Hip homes across Ireland will be in temporary mourning this weekend as this cool, Scandinavian co-production ends its second run. Now that there's a composite sketch of the perpetrator, and when Saga (Sofia Helin) and Martin (Kim Bodnia) learn who it is, they believe they must get to him in time. When they think the case is solved, it turns out there is one more final piece left. Their leads point to Kastrup Airport, but once they realise what it all means, it may be too late. It's a race against the clock to prevent a disaster where so many lives are at stake. Martin makes a crucial decision and in the end, Saga faces an extremely difficult choice that will change everything.
Also ending this week:
The Jump (Sunday, Channel 4)
Who Wants to be a Millionaire? Celebrity Special (Tuesday, UTV)
Drama of the week
Parenthood (Thursday, RTÉ Two)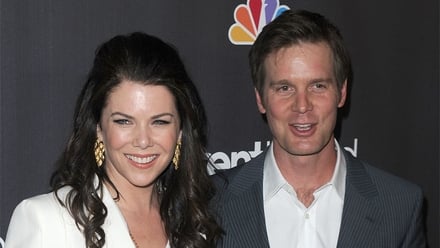 Easily one of the best US network shows of the last 20 years, this hugely enjoyable and splendidly-crafted family drama continues its fourth season. This week Jasmine and Crosby work as a parenting unit to teach son Jabbar an emotional lesson that may alter their family dynamic. Meanwhile, despite Adam's reservations, Kristina encourages their son Max to extend himself even though she may be too preoccupied with her own problems to help him. Elsewhere, Sarah becomes more sensitive to her new boss while entertaining his daughter, and Zeek finds a potential new friend. Just watch it!
Comedy of the week
How I Met Your Mother (Thursday, E4)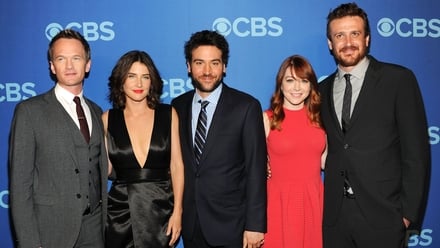 In the first episode of the ninth and final season of this entertaining-if-predictable US sitcom, the gang all travel to Long Island for Robin and Barney's wedding, but along the way the happy couple make a startling discovery about their families. On his way back from Minnesota, Marshall is horrified to see that his mother has posted a picture online giving away the fact that he has accepted his dream job without first consulting Lily. Lily, meanwhile, has an important encounter on the train, and realises that Ted hasn't dealt with his feelings for Robin.
Factual Programme of the week
Scandimania (Sunday, Channel 4)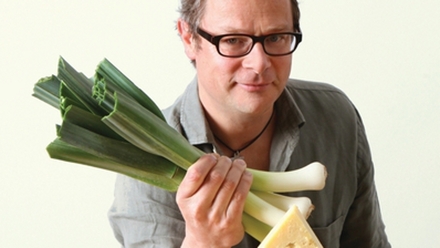 Sweden, Denmark and Norway have been voted the happiest countries in the world, and in this new series chef Hugh Fearnley-Whittingstall sets out to discover why. He starts his adventure in Sweden, cooking elk liver for dinner after a pot of hunting. In Gothenburg, he sees an IKEA 'flatpack house' being assembled in just one morning, and then visits the ABBA museum in the wonderful city of Stockholm. There he meets Björn Ulvaeus, one of the 'B's behind the band, who explains the concept of 'lagom' - which means 'just enough', and sums up the Swedish approach to life.
Documentary of the week
Storyville: Mad Dog: Gaddafi's Secret World (Monday, BBC Four)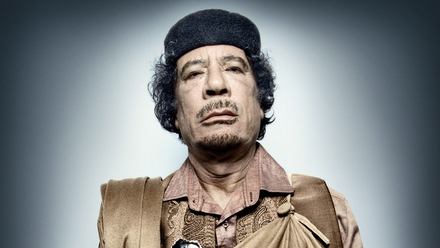 Filmed in Cuba, the Pacific, Brazil, the USA, South Africa, Libya and Australia, this apparently hard-hitting documentary features interviews with palace insiders, victims of his violent regime and some of those who gave shape to Colonel Muammar Gaddafi's dreams. An FBI fugitive tells of Gaddafi's 'murder-for-hire' team; his former plastic surgeon tells how he found himself operating on Gaddafi without general anaesthetic; and the teacher at a school visited by Gaddafi tells how he turned up unannounced to select girls to be taken back to his palace for his pleasure.
Film of the Week
Control (Wednesday, Channel 4)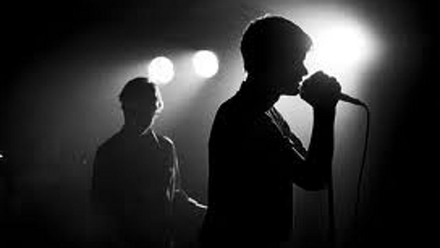 A treat for music fans in the shape of this superior biopic of tragic Joy Division singer Ian Curtis that features superb performances from Sam Riley as Curtis and Samantha Morton as his wife, Debbie.
Satellite option: Silver Linings Playbook (Sunday, Sky Movies Valentine)
John Byrne