John Byrne's line of vision this week includes US shows Girls, Parenthood and The Middle, as well as British period drama Mr Selfridge.
Reviewed: Mr Selfridge (Sunday, UTV); Girls (Monday, Sky Atlantic); Parenthood (Thursday, RTÉ Two); The Middle (Tuesday, Comedy Central)
Jeremy Piven's smile is alive and well and surrounded by the kind of beard most hipsters can only dream of growing. With the finest, whitest, sheeny-shiny set of choppers this side of Stanley Tucci playing the host Caesar Flickerman in The Hunger Games, the former Entourage star is brightening up Sunday nights once more as Mr Selfridge, the ebullient American boss and owner of the eponymous London store.
Two episodes in to season two and already the upcoming Great War (the centenary's this year, conspiracy heads) is casting a dark shadow over everyone, even the man with the immaculate molars.
As someone who rarely stays with period dramas, but acknowledges that Sunday is the one day we tend to allow ourselves an indulgent glance backwards rather than forward, I was surprised by how quickly I warmed to this show. The central plank, of course, is Piven's energetic portrayal of Harry Gordon Selfridge, but here's a show with an impressive cast and range of supporting characters. A Piven grin to the ambitious Agnes Toweler (played by Aisling Loftus), the unfortunate Josie Mardle (Amanda Abbington at her Sad Sack best), and Rose Selfridge, the wife of your man, played with impressive vulnerability by Australian actress Frances O'Connor.
There's even the odd new face, as the effortlessly saucy Polly Walker (Rome, Prisoners' Wives) has been added as Delphine Day, the author of erotic novels and owner of an infamous club in Soho, who befriended Rose Selfridge during a transatlantic sailing sometime between seasons one and two.
In last Sunday's second episode Day played a pivotal role as her club hosted a party for the staff of Selfridge's in order to allay worries that the boss will split to America if war breaks out. Meanwhile, trade unionists stir up the warehouse workers to demand more rights and Selfridge's son joins the meeting and he gets himself a black eye as tempers boil over, that rascal Lord Loxley (played by Dubliner Aidan McArdle) gets physical while horribly bullying his wife (who used to be Becky McDonald on Corrie), and Delphine lets it slip that Rose has met former Selfridges' French creative director Henri Leclair, much to her husband's annoyance.
Like a Mary Poppins' song it rolls along in a most delightful way, and the show looks fantastic (which seems to be the most important aspect of anything these days), and offers almost perfect, end-of-week viewing. To be enjoyed over a pot of tea with the option of some digestives, preferably the chocolate variety.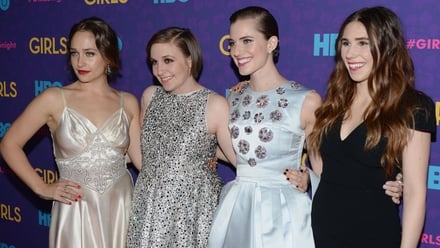 As I was away for most of last week, two other returned shows had me diving on the remote last Friday to see what's happening in two very different aspects of American life. Girls (Monday, Sky Atlantic) is yet another one of those US shows that very few people see, but receives a remarkable amount of media coverage. From the get-go I thought it was funny, fresh and full of characters I wanted to strangle and hug at the same time. Could season three be even nearly as good as the first two? Well, so far so fab as last Monday's double-episode opener was a hoot.
While it's fun to see Hannah back with the rather intense and sexually Neanderthal Adam, it was funny as hell to see them bumping into the girl Adam left for Hannah. Bristling with the obligatory New York neurotic anger, she rapidly went from asking why he dumped her, to stating that he and Hannah would kill their offspring. An hilarious scene, certainly, but it was bettered by Jessa's poisonous stint in rehab, which saw her completely rattle everyone around her (she describes one victim of molestation as 'whiney'), bar Richard E Grant's oily Englishman, who thought that their non-aggressive conversations was some kind of come-on. Welcome back, Girls. This show is like Seinfeld on crack and I love it.
And so to this week's third episode (thought I'd wait overnight to get up to date), which revolved around Hannah's 25th birthday party. Naturally, the event was all about others, particularly Marnie - who had the event predicated on singing a duet with Hannah that was completely overshadowed by a fight (even Hannah got off the stage to take a look), but this episode centred on Adam's sister.
Even compared to him, sibling Caroline is closer to the psychotic than neurotic (think: Christopher Walkin's character in Annie Hall), and Adam fears the worst when she turns up homeless at his and Hannah's after losing her job.
Hannah decides against kicking her out, and although Caroline doesn't upstage Hannah's party, the episode ends with her, post-party, in their toilet, naked from the waist down, breaking a glass in her hand and ruining a romantic moment between Hannah and Adam. Here's a show that knows how to do meltdowns...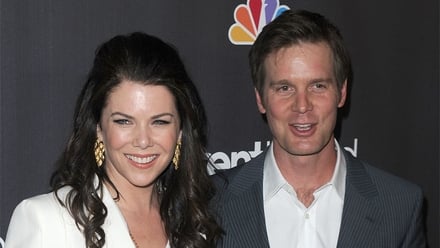 In stark contrast, the superb family drama Parenthood (Thursday, RTÉ Two) is up to its fourth season and is delightfully West Coast angsty but has a far less abrasive view of life than Girls, although that doesn't mean zero conflict (it means no swearing, no nudity and tastier decor). After The Good Wife, this is one of the best shows on TV that the Missus and I can watch as a couple (she doesn't like Girls, although she did laugh at the bit she saw the other night), and on that basis alone I cannot recommend Parenthood too highly. It's great couple therapy, especially if you've a) kids, b) in-laws, c) siblings and d) wine.
The cast (Peter Krause, Lauren Graham, Dax Shephard, Erika Christensen etc) is fantastic, the characters are believable in a Ron Howard-meets-Norman Rockwell kind of way, as the Braverman clan take on life's ups and downs in 47-minute chunks (excluding ads), and last Thursday's season four second episode was no exception.
Ray Romano (Everybody Loves Raymond, Men of a Certain Age) is a welcome addition to the cast as cantankerous photographer Hank, who gave Sarah a job as his assistant after they'd had him around to take a family photo in the previous episode. No one's ever angry or gruff for too long on Parenthood and Hank shows his endearing side when he has a chat with Sarah's sensitive son Drew after he gets dumped by his girlfriend on his first day back at school.
Meanwhile, Kristina and Adam (who, we also discover in this episode, describe their love life as 'Funkytown') get tied up in knots when they consider buying a dog, causing their son Max to react in typical Aspergers' fashion by making incessant demands (boy, that kid can shout). That gets Kristina and Adam at loggerheads but it's nothing compared to the bad news that closes the episode: Kristina discovers that she has breast cancer.
What's great about Parenthood is its everyday, relatable ordinariness: it's all about an extended family going through very realistic (if dramatically enhanced) situations and problems, albeit in the pleasant surroundings of Berkeley in California. Anyone who's ever had a family will relate to the happenings here . . . well, unless it's Adam and family from Girls.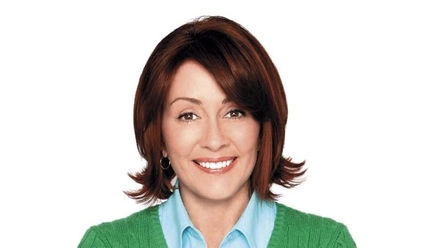 Another TV clan back in our midst is the Hecks, whose The Middle has made a UK move from Sky 1 to Comedy Central. If you've seen the show before you'll know the drill: the Heck parents (Patricia Heaton and Neil Finn) have no money, poorer parenting skills and three varieties of dysfunctional kid to contend with on a daily basis.
Season five (Tuesday, Comedy Central) opened with the eldest -the dim-but-cocky son, Axl - heading off to college. Mother Frankie insists that the whole family should deliver him, and the episode becomes a road trip filled up with various misadventures. These range from socially awkward daughter Sue (the outstanding Eden Sher) trying to get an essay faxed to school, to youngest son Brick - the token smart member of the family who gets easily distracted and talks to himself - constantly losing his mobile phone. The 42-minute journey to college consumes a Heck-tic five hours.
Dysfunctional and broke as they may be, there's a lot of charm here with a cast that has clearly bonded. Okay, it's not as cuddly as Modern Family (which is a good thing, right?) but The Middle always puts a smile on my face and, according to my wife, what's seldom is wonderful.
Or maybe I'm just grinning because The Good Wife is back on More4 from Thursday...
John Byrne