Here's what's on John Byrne's telly radar this weekend...
Something Dramatic
Amber (Sunday, RTÉ One)
It's taken a while for this four-part drama to reach our screens – but expect stellar performances from Eva Birthistle and David Murray as parents of a 14-year-old who goes missing.
Click here to see a trailer
Something Chatty
The Saturday Night Show (Saturday, RTÉ One)
The Jonathan Ross Show (Saturday, UTV)
There's a lot of overlap between these two chat shows, which is a pity. JR has Russell Brand, Dermot O'Leary and James Blunt, while BOC has US TV presenter and fitness expert Jessie Pavelka, chef Clare Smyth, stockbroker-cum-writer Chris Gardner, and Rua the magician.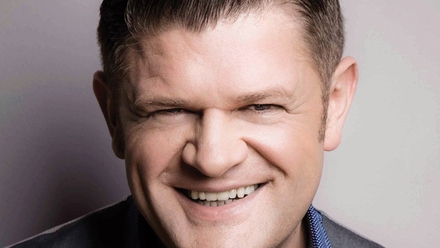 Something Subtitled
Grand Hotel (Sunday, Sky Arts 1)
This fine Spanish period drama continues as does the mystery surrounding the death of Alicia's father Don Carlos. Julio gets a tip-off from one of the maids, so he and Alicia set off to a nearby town on the trail of a man who met Alicia's father the day after he was said to have died.
Something Cinematic
Haywire (Sunday, Channel 4)
Gina Carano, Ewan McGregor and Michael Fassbender star in this Steven Soderbergh-directed drama about a black ops super soldier who seeks revenge after she is betrayed and set up during a mission.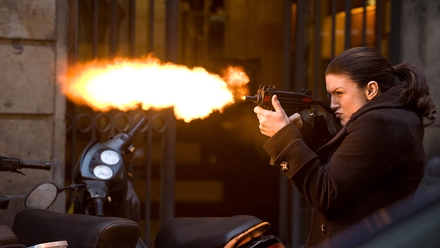 Something Magic
Call the Midwife (Sunday, BBC 1)
Jessica Raine and the girls are back for more tales from a group of midwives in 1950s' London. In this season three opener the nuns and midwives finally move into their new premises, while Jenny is concerned about a new mother.
Click here to see a trailer
Something Familiar
The Voice of Ireland (Sunday, RTÉ One)
This undeniably popular talent show – it was the ninth most-watched programme in Ireland last year – continues with the third of this year's Blind Auditions as the coaches seek to find a singer who inspires.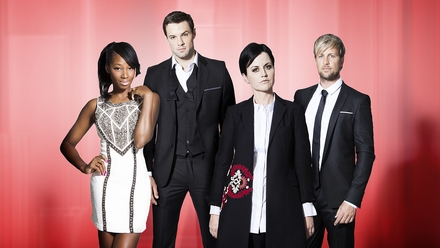 Something Nostalgic
Slade at the BBC (Saturday, BBC 4)
It's more than 40 years since Slade landed their first UK number one, and lead singer Noddy Holder hosts this collection of clips that offer some of Slade's finest appearances on the Beeb in shows such as Top of the Pops, Crackerjack, Blue Peter and Cheggers Plays Pop.
Something Peculiar
Don't Look Down (Sunday, Channel 4)
This documentary explores one of the world's most dangerous and terrifying new crazes. Urban free climbers are a new breed of daredevils: young men and women who illegally climb cranes and buildings without any safety equipment, then hang from them. Nuts!
Something for Everyone
Despicable Me (Saturday, UTV)
Steve Carell, Jason Segel and Russell Brand are among the voices in this fun tale about a criminal mastermind who uses three orphan girls as pawns in his grand scheme to steal the moon.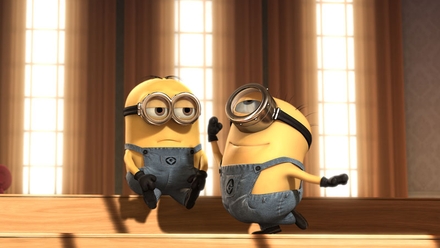 Something Appealing
Mr Selfridge (Sunday, UTV)
Based upon the life of flamboyant American entrepreneur Harry Gordon Selfridge, who founded the famous store on London's Oxford Street in 1909, Jeremy Piven's been fun in the title role and the second season picks up the story in 1914 as the store celebrates its fifth anniversary.
Click here to see a trailer
Something Appalling
Auschwitz: Journey into Hell and David Baddiel and the Missing Nazi Billons (Sunday, History 2)
UK comedian David Baddiel tackles the issue of Holocaust restitution. His Jewish grandfather's brick factory was among an estimated €100billion+ worth of Jewish businesses, houses, cash and art collections taken by the Nazis during the Holocaust.
Something of a Comeback
The Musketeers (Sunday, BBC 1)
Here we go – the umpteenth adaptation of Alexandre Dumas' classic novel. By all accounts it's quite a radical departure, but it does look like fun.
Click here to see a trailer