Eva Birthistle stars in a major four-part drama on RTÉ One called Amber, there's a new look at the classic Three Musketeers on BBC 1, and a host of returning shows such as Call the Midwife, Girls, Mr Selfridge and The Following.
Pick of the week
Amber, RTÉ One, Sun-Wed
This is a new, four-part drama that's being broadcast over consecutive nights (so no week-long wait in between episodes) and it's a story that's the stuff of nightmares for parents everywhere. Written by Gary Duggan and Rob Cawley, it stars Eva Birthistle and David Murray as a couple whose 14-year-old daughter Amber Bailey (Lauryn Canny) fails to return home. This leads to a grim search during which the family go through unimaginable pressures and a glaring media spotlight. As days, weeks and months progress the mystery deepens, while strange and terrifying clues come to light, raising yet even more questions. Each episode of Amber focuses on one particular character or set of characters, broadening out as the series continues to tell a story from the point of view of many of those whose lives are affected by Amber's disappearance.
Click here to see a trailer for Amber.
Star of the week
Jessica Raine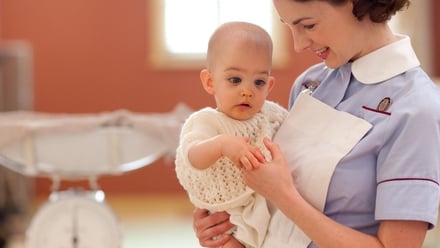 Call the Midwife, Sunday, BBC 1
Now here's a show that divides people – though it's mainly approved by most folk and jeered at by very insecure men. Mind you, can we all agree that Jessica Raine's got one of the great TV faces? After serving her apprenticeship in theatre across her native England, Raine started to get in front of a camera with parts in BBC drama Garrow's Law and Ridley Scott's 2010 version of Robin Hood. Her big break came with Call the Midwife, which came to BBC 1 in a hail of hype at the start of 2012. An instant hit, its nostalgic (but rarely sugar-coated) look at life in the working-class London area of Poplar and a group of midwives at the tail-end of the 1950s is ideal telly-watching of a Sunday evening and viewers can't get enough of it. Raine was hesitant about signing for a third season - she's keen to get a movie career going as she's already in her 30s - so this may be the last time we'll get to see her as cycling midwife Jenny Lee. In this season three opener the Sixties are beckoning as the nuns and midwives finally move into their new premises, Jenny is concerned about new mother Merle's mental state and the welfare of her newborn who isn't feeding properly - while Dr Turner is concerned that it could be something more serious.
Starting this week
The Musketeers, Sunday, BBC 1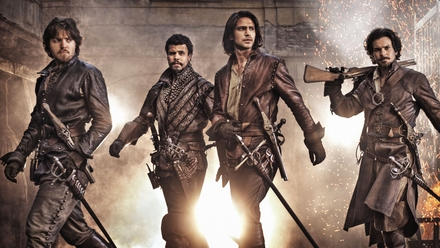 The trailers looked very promising, but no one's fooled anymore by that kind of thing, eh? Eh? Oh, alright, then - this is going to be great! The Beeb are promising exciting heroes, action, adventure and romance inspired by Alexandre Dumas's legendary swordsmen. In episode one, the brightest and best musketeers of the King's Regiment - Athos, Porthos and Aramis - are dispatched by Captain Treville to find a missing musketeer carrying important letters on behalf of King Louis. But Cardinal Richelieu (played by new Doctor Who, Peter Capaldi) has plans to sabotage the reputation of the musketeers. Meanwhile, d'Artagnan travels from his family farm in Gascony to Paris to petition the king, but his peaceful plans are turned upside down when he is forced to find the Musketeers and seek vengeance for the brutal murder of a loved one.
Also starting this week:
Mr Selfridge, Sunday, UTV
Neven Maguire, Home Chef, Wednesday, RTÉ One
Stella, Friday, Sky 1
Trojan Donkey, Monday, RTÉ Two
Silent Witness, Thursday, BBC 1
Mom, Monday, ITV2
Ending this week
Born to be Wild, Friday, BBC 4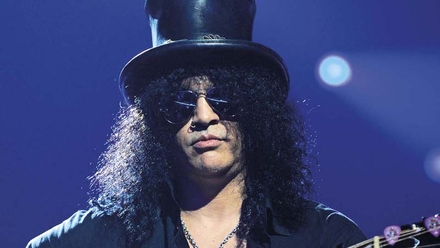 The final part of this exploration of American rawk hits the 1980s and the eventual demise of the genre's golden era in a plethora of poodle haircuts and spandex pants. The beginning of the decade saw the meteoric rise of MTV, while in Los Angeles a new rock scene emerged, consisting of party-anthem pop-metal, tailor-made for the visual medium of TV. Bands like Van Halen, Mötley Crüe and Poison sported heavy make-up, flashy clothes and huge hair singing songs of sex, partying, drinking and drugs. Later on there's the more incendiary sound of Guns N' Roses, and this documentary is complimented by Bon Jovi in Concert at 10pm. Stonewashed denim not essential.
Drama of the week
The Following, Tuesday, Sky Atlantic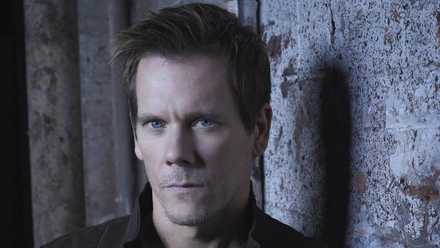 If the second season of this nifty psychological thriller is even nearly as good as the first, we're in for a treat here. Kevin Bacon is Ryan Hardy in this Kevin Williamson creation about a washed-up former FBI agent who was recalled by the bureau when notorious serial killer Joe Carroll (James Purefoy) escaped from death row and recruited a network of cult followers to wreak a killing spree. Season one ended with cult leader Carroll presumed dead in a warehouse explosion, while Hardy's former girlfriend Molly revealed herself as one of Carroll's psychopathic followers. As season two opens, Hardy is reunited with FBI agent Mike Weston to investigate a new murder spree that resembles the work of the psychotically homicidal Carroll.
Comedy of the week
Girls, Tuesday, Sky Atlantic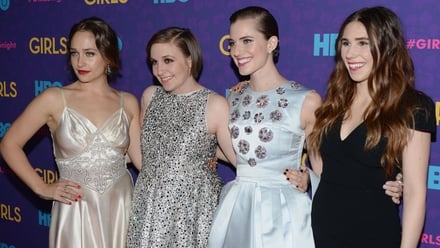 Seasons one and two of Girls were both a major breath of fresh comedic air, but I'm preparing for disappointment with this third season of Lena Dunham's zeitgeisty look at four self-absorbed female friends hoping for a break in New York. How can they possibly keep up the standard? At the end of season two Hannah (Dunham) was at rock bottom, even by her standards. With her OCD returning and her book deadline going south, her anxieties threatened to take control until ex-boyfriend Adam (Adam Driver) uncharacteristically came to her rescue. The lives of her pals Marnie (Allison Williams), Jessa (Jemima Kirke) and Shoshanna (Zosia Mamet), meanwhile, are in their usual state of flux. Welcome back, Girls!
Documentary of the week
Don't Look Down, Sunday, Channel 4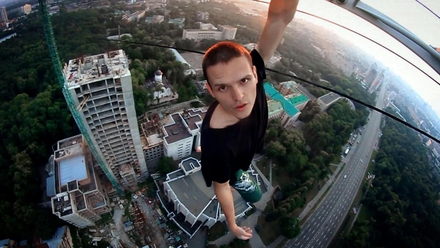 Now here's a programme that deserves an exclamation mark at the end of its title. This documentary explores one of the world's most dangerous and terrifying new crazes. Urban free climbers are a new breed of daredevils: young men and women who illegally climb cranes and buildings without any safety equipment, then hang from them, hundreds of metres above the ground, just one slip from certain death. James Kingston is a 23-year-old who lives with his mother near Southampton. In his spare time James scales the local cranes. This film follows James: first at home, climbing 100m cranes and 200m radio towers; and then on his journey to the spiritual home of urban free climbing, Ukraine, where he teams up with the infamous Mustang Wanted, the craziest climber of them all.
Film of the Week
Burn After Reading, Saturday, UTV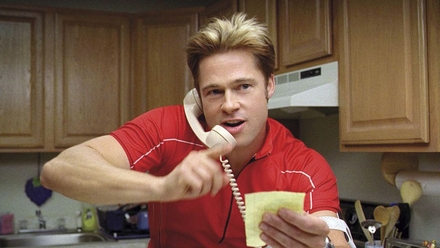 While it's not one of their best, this Coen brothers' pitch-black comedy is well worth a watch. Former CIA agent Osborne Cox (John Malkovich) writes his memoirs, which get lost at a gym and end up being used to blackmail him. The great cast also includes Tilda Swinton, George Clooney, Brad Pitt and Frances McDormand.
Satellite option: Hitchcock (Friday, Sky Movies Premiere)