It's another busy seven days on the box, with plenty happening with some new and returning shows as well as season finales from the likes of Sherlock and Boardwalk Empire. Enjoy!
Pick of the week
Hostages, Saturday, Channel 4
This promises to be a thrilling and suspense-filled new US drama. The cast is certainly impressive, with seasoned scene-stealers Toni Collette and Dylan McDermott both involved in a story about a family caught in the middle of a grand political conspiracy. Dr Ellen Sanders (Collette), a top surgeon in Washington DC, has been called upon to operate on the President of the United States. The night before the planned operation masked men invade her home and take Sanders, her husband and their two children hostage, threatening to harm her family unless the Doc does as they demand – and kill the president. And these guys aren't some terrorist cell: Dylan McDermott plays FBI Special Agent Duncan Carlisle, the leader of the team that takes the Sanders family hostage. His motivation, apparently, is to help his sick wife who has leukemia. Intriguing.
Star of the week
Ellen Pompeo
Grey's Anatomy, Tuesday, RTÉ Two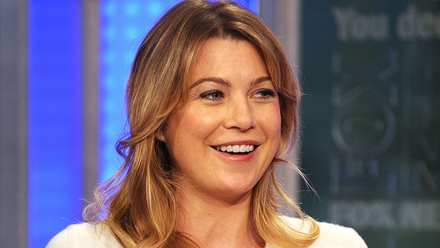 Love it or leave it, there's no denying the durability of Shonda Rhimes' medical drama. When the show first appeared a decade ago (I know, I know), Ellen Pompeo was a virtual unknown, although she had played a small role in the much-hyped Catch Me if You Can (2003). She also had minor parts in TV shows such as Friends and Law & Order, but everything changed utterly when she landed the lead role of Meredith Grey, a surgical resident at a Seattle hospital, in Grey's Anatomy. The show's early seasons saw it gain a huge global audience, and while the media frenzy around the show and its cast has died down it remains extremely popular and Pompeo is one of the highest-paid actresses on US TV, with a reported 2012 wage of $9 million. As the tenth season opens, the Grey Sloan Memorial Hospital doctors are faced with the devastation left by last season's cliff-hanger tale about the effects of a storm. A giant mudslide in Seattle injures a group of first responders and citizens, causing the already short-handed ER to spring into action. Meanwhile, Meredith is faced with a tough decision that will affect the life of a loved one, Callie is rocked by the reality of Arizona's infidelity, and Richard's life is in extreme danger.
Starting this week
Don't Tell the Bride, Thursday, RTÉ Two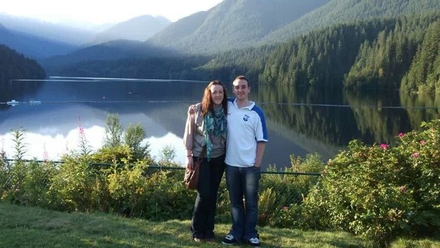 I remember when this show first started I assumed it would be typical car-crash TV, but it's been quite an endearing experience as a motley crew of grooms-to-be have genuinely done their best to give their (often demanding, it must be said) brides the Big Day they think they want. The fourth season begins with Waterford couple Natasha Hosey and Eddie Kiely, who leave each other for three weeks in the run-up to their wedding. Eddie is aided by his merry men Ray and Paddy, who come to the rescue – but will they be able to deliver to Natasha's high standards? There's also a fair chance poor Eddie will get too stressed to get dressed and walk away from it all...
Also starting this week:
Ireland's Fittest Family (Saturday, RTÉ One)
The Voice UK (Saturday, BBC 1)
Keith Barry: Brain Hacker (Sunday, TV3)
Death in Paradise (Tuesday, BBC 1)
The Kumars (Wednesday, Sky 1)
Ending this week
Sherlock, Sunday, BBC 1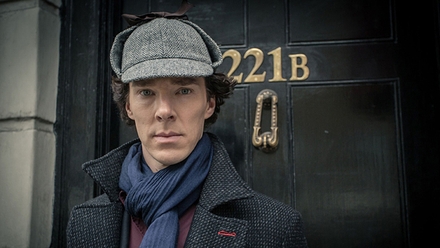 The final episode of the show's third season was written by co-creator Steven Moffat, and focuses on a case of stolen letters that lead Sherlock Holmes into a long conflict with Charles Augustus Magnussen, neatly described as the Napoleon of blackmail, and the one man he truly hates. But how do you tackle a foe who knows the personal weakness of every person of importance in the Western world? As usual, Benedict Cumberbatch and Martin Freeman lead the cast as Holmes and Watson, while Lars Mikkelsen guests as Magnussen.
Also ending this week:
Boardwalk Empire (Saturday, Sky Atlantic)
Dracula (Thursday, Sky Living)
Drama of the week
Parenthood, Thursday, RTÉ Two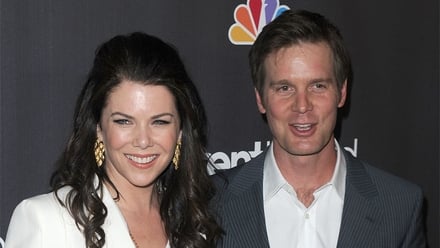 It's another one of those great shows at a shocking time (11.40pm on Thursdays - ouch!), so I'm forever thankful for a red button on our remote and a series link option on the TV. Over the last three years my wife and I have fallen in love with this US family drama, a natural successor to Brothers & Sisters but much, much better. The cast is brilliant, with the likes of Peter Krause (Six Feet Under), Lauren Graham (Gilmore Girls), Bonnie Bedelia (Die Hard) contributing to a great ensemble piece. Season four of this engrossing family drama opens with Haddie preparing to leave home for college and the Bravermans gather to take a family portrait. Meanwhile, Adam, Kristina and Max all have a hard time adapting to Haddie going away.
Comedy of the week
The Big Bang Theory, Thursday, E4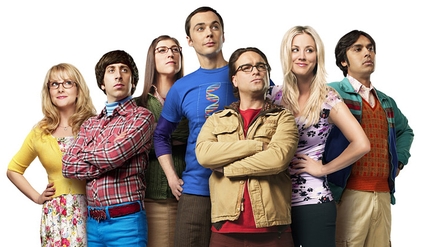 It may be as predictable as porridge, but there are always some quantifiable laughs to be had here, especially when Jim (Sheldon) Parsons is on-screen. This week, Leonard thinks that Sheldon will over-react when he confesses that he failed to return a DVD to the rental shop seven years earlier, but a surprisingly calm Sheldon finds a way to punish his friend for his past mistake. Meanwhile, when Raj's former girlfriend Lucy comes into the restaurant, Penny confronts her about the way she ended their relationship, much to Raj's embarrassment. Oh, and if you missed the pilot of Brooklyn Nine-Nine last week on RTÉ Two, it follows TBBT on E4.
Documentary of the week
Mandela, the Myth and Me, Monday, BBC 4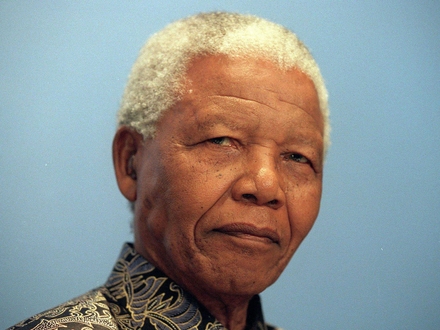 This week's timely Storyville - made by a young South African filmmaker before Nelson Mandela's death - raises some serious questions about the iconic leader's legacy, just weeks after his passing. Khalo Matabane spent two years making the film, interviewing those who knew and loved Mandela, as well as those who criticised him. A variety of people from differing perspectives including the Dalai Lama, Henry Kissinger and Ariel Dorfman talk about the effect of his policies and his decision making. Their thoughts are weighed equally with ordinary South Africans like Charity Kondile, who refuses to forgive her son's apartheid operative murderer.
Film of the Week
Chinatown, Friday, Channel 4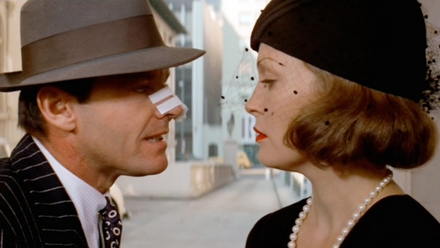 Essential viewing, this, as Jack Nicholson and Faye Dunaway are both outstanding in Roman Polanski's 1974 noir tale set in 1940s' Los Angeles that centres on a widow (Dunaway) who hires a private eye (Nicholson) to investigate the death of her husband.
Satellite option: Lincoln (Friday, Sky Movies Premiere)