John Byrne takes in a fistful of shows as 2014 swings into action in Tellyland.
Reviewed: Boardwalk Empire (Saturday, Sky Atlantic); Sherlock (New Year's Day, BBC 1); Splash (Saturday, UTV); Dave Allen: God's Own Comic (Saturday, BBC 2); Getaways (Thursday, RTÉ One)
There was so much to consider watching over the last week - in complete contrast to a very disappointing Christmas, where there was little sparkling and almost nothing to inspire. Hopefully, this is an indication that 2014 will be a good year for the gogglebox.
One show that's had a great run of late is Boardwalk Empire (Saturday, Sky Atlantic). Now in its fourth season, the HBO period drama set in New Jersey's Atlantic City during the USA's Prohibition era is heading towards a brutal and dark place as the season approaches its climax. There was an electrifying pace to last Saturday's episode, with no let-up in a storyline that bounced between its various threads likes a spray of bullets off a brick wall.
Before this season began, I'd wondered how the show would cope with the loss of Bobby Cannavale's incendiary mobster Gyp Rosetti, but in Dr Valentin Narcisse we have one exceptionally bad guy replacing another. Jeffrey Wright plays the Harlem hoodlum with some panache, as beneath a veneer of a well-heeled manner and a penchant for the arts, Narcisse is a very nasty, Machiavellian, narcissistic piece of human debris. And, obviously, he's a welcome addition to the rat's nest of bootleggers, crooks and psychos that form the rotten core of this show.
Things came to a head in many strands as Chalky White finally lost it with Narcisse, but his attack on the latter's HQ failed to result in the Doctor's death, and Chalky got himself wounded in the process and is a likely loser if he thinks he can defeat his less emotional and far more cunning foe.
Steve Buscemi's Nucky Thompson has made many escapes over the show's run, but this time he's been seriously outmanoeuvred by Narcisse, who has been running heroin into Harlem on the back of Nucky's illicit liquor runs to and from Florida, in conjunction with Nucky's partners. Narcisse wants Chalky's head on a plate and Harlem to himself, but Chalky's smart enough to figure out what's happening and escapes with his lover (and Narcisse's former punch bag) Daughter Maitland.
Meanwhile, Nucky's brother Eli has been compromised by federal agent Tolliver, who has given him the Hobson's Choice of ratting on Nucky or seeing his son go down on a murder charge.
In Chicago Van Alden is getting into the good books with Al Capone and the bad books of everyone else as he saves the bloodthirsty gangster from a tommy-gun attack. That space is sure to become a very violent one as both of these guys know that guns and cocaine are a sociopath's only true friends.
With two episodes left, there's clearly going to be a few changes in the cast, with a bloody finale guaranteed, and bullet holes galore. After a slightly disappointing third season, fans who've stuck with Boardwalk Empire are being rewarded with this current run, as the gangsters move to a new level of psychotic greed.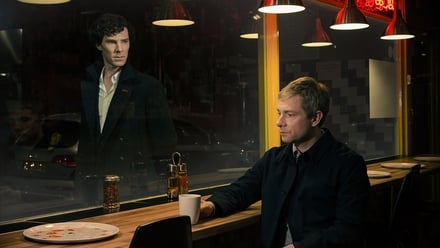 Not so good for fans of Sherlock, which returned on New Year's Day with a season three opening episode that explained away the crime solver's dice with death at the end of season two, which was all of two years ago. It was great to see Benedict Cumberbatch and Martin Freeman reprise their roles as Holmes and Watson. But. There's always a but . . .
A smart show like this has to be careful it doesn't get too clever or seem to be playing the viewer, but there was a touch of that in the various explanations offered before we found out how Sherlock faked his death. It was a bit showy, like an attention-seeker who doesn't know when to stop. Much better was Watson's response to his old pal's reappearance, a mixture of being upset that he wasn't in on the sham, and a realisation that Watson had moved on as the two-year gap in real time was reflected in the timeline of the show.
As well as growing a moustache, Holmes' sidekick has also acquired a lady friend, Mary Morstan, who is played by Martin Freeman's real-life other half, Amanda Abbington. How this new dynamic will play out will, presumably, be the underlying thread in the show's remaining episodes. I missed last Sunday's second episode as I was busy watching Roma getting slapped around Turin by Juventus (Sunday, BT Sport 1). By the time that 3-0 defeat and its post-match affairs had been done and dusted, I had no stomach for a second serving of Sherlock, or anything else bar the comfort of my pillow. The season three opener was ultimately a disjointed affair, and not in the same league as its predecessors. Portents: not great. Sky+ will reveal all.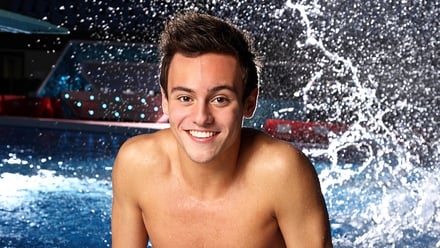 One show that made my jaw drop to the floor when I first saw it was Splash! Hosted by British swimmer Tom Daley, it's a celebrity diving competition and it makes TOWIE look like Citizen Kane in comparison. Its return last Saturday for a second run is a sure indication that we are entering a new Dark Age. If this is what prime time, Saturday evening is all about, then there is little hope for the world.
After about 15 minutes I had to switch it off in case I started getting interested in whether these c-listers would sink or swim in this utterly vacuous piece of programming. Co-presenters Gabby Logan and Vernon Kay looked as though they'd rather be anywhere else and had zero chemistry (it was like there was a glass wall between them and they were both invisibly chained to the floor) as they plodded unenthusiastically through the introductions. Thankfully, the remote control saved me and I went elsewhere. I dread to think of what crimes caused Gabby and Vernon to be condemned to Splash! It's the Guantanamo Bay of game shows.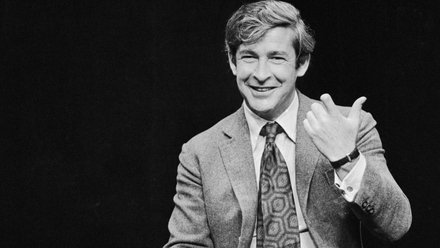 Last Saturday wasn't a complete misery as BBC 2 gave over a large chunk of its night-time to a series of programming that centred on the late Irish comedian, Dave Allen. Pick of the bunch was Dave Allen: God's Own Comic, a documentary (originally shown last year) about the Dublin native who famously poked endless fun at the Roman Catholic Church and exploded an F-bomb on the BBC.
A lot of comedy is motivated by anger, and much of Allen's was certainly in that camp. But like all good documentaries, this one sought to look a bit deeper than the caricature of his professional persona, and various contributors from both his private life and career took turns to put together a verbal mosaic of a man who was much more than a funny bloke with half-a-finger missing going on a rant about the Church.
The early days of his career – spent on Australian TV – was fascinating. When he returned to the UK he became a TV comedy staple while also starring in the West End and becoming a pioneering documentary film presenter. Multi-tasking? Dave Allen did it in spades before the word was even invented. The world is a much duller place since he died in 2005, and this documentary is a fine testament to him and his body of work.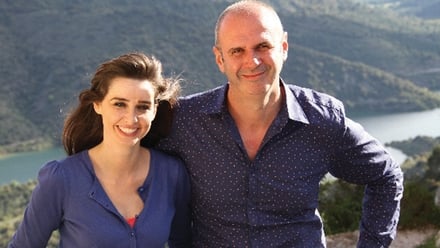 Finally, with Christmas out of the way and 2014 up and running for a day or so, it was time to check out summer holiday options on Getaways (Thursday, RTÉ One). As a committed Italophile, there was no way I was going to miss this opening show of the returning holiday programme, as its main focus was on Sorrento, a central point on the inspirational Amalfi Coast.
Presenters Joe Lindsay and Aoibhinn Ní Shúilleabháin wasted little time, briskly taking in the delights of picturesque (and prohibitively pricey) Positano, as well as the island destinations of Ischia and Capri, while also offering several viewers' tips. I could almost smell the coffee, and would urge readers who are thinking of heading to Sorrento to also consider visiting Ravello (spectacular views), Herculaneum (much better than Pompeii), Naples (an awesome, scruffy city). The missus is making noises, so I think a return trip there is in order for us. And then we can start planning Christmas all over again...
John Byrne