Happy New Telly Year! John Byrne previews ten of the hottest new shows coming to TV screens in the early weeks of 2014.
There's going to be a lot of new TV shows to look forward to in 2014. In the first few weeks alone, there are several very promising arrivals – and some have assembled amazing casts. Here are the ones you really should look out for as we ease ourselves into our New Year's viewing.
Brooklyn Nine-Nine, Jan 6, RTÉ Two
After a surprise nomination for Best Comedy at the Golden Globes, Brooklyn Nine-Nine will finally hit Irish TV screens in January. Andy Samberg stars as a truly infantile New York detective with a surprisingly high arrest rate. Not so much Beverly Hills Cop, but more a workplace mockumentary show similar to the likes of The Office or Parks & Recreation. Yes, please! Also stars the awesome Andre Braugher, whose previous includes two crackers, Homicide: Life on the Street and Men of a Certain Age.
Mob City, Jan 17, FOX
After departing from The Walking Dead after its first season, Shawshank Redemption director Frank Darabont is returning to TV with what promises to be a pretty gritty crime series, which means it could be the new Wire/Breaking Bad/Whatever. Based on real-life accounts of LAPD-mob wars of the late 1940s, Jon Bernthal and Milo Ventimiglia star, and expect cameos too, starting with an appearance from Simon Pegg. Expect something like Boardwalk Empire meets Film Noir with a Darabont twist.
True Detective, Feb, Sky Atlantic
More gritty cops: this show takes the low-key, morally bleak approach to crime drama of The Killing, the anthology format of American Horror Story, and transposes them to the far-from-welcoming landscapes of the US Bible Belt. Matthew McConaughey and Woody Harrelson are the eye-catching stars playing Louisiana state detectives who work a serial killer case in the 1990s, and then reconstruct the case in the present day. This should be unholy fun.
The Looking, Jan 27, Sky Atlantic
Created by Michael Lannan, Looking is an HBO production that revolves around three friends in San Francisco who explore the fun and sometimes overwhelming options available to a new generation of gay men. The comedy series stars Jonathan Groff, Frankie J Alvarez and Murray Bartlett and promises to do for gay men what Girls did for, well, girls in New York. Special guest stars include Russell Tovey and the always impressive Scott Bakula.
Elementary, Jan 9, RTÉ Two
Already a staple of Sky Living, this procedural comes to Irish TV and will be a joy for anyone who is a fan of such shows as The Mentalist or Castle. Johnny Lee Miller is great fun as a modern Sherlock Holmes who's a recovering addict relocated in New York, and under the watchful eye of Joan Watson, a female version the traditional Holmes' sidekick, played here by Lucy Liu. Dublin-born Aidan Quinn co-stars as a police captain acquainted with Holmes.
Hostages, Jan 11, Channel 4
The family of a doctor is taken hostage by a team led by a rogue FBI agent the night before she is scheduled to perform surgery on the President of the United States. She's then ordered by the kidnappers to assassinate the President during surgery in order to save her family. Another great headline cast, featuring Toni Collette as Dr Ellen Sanders, and Dylan McDermott as FBI Special Agent Duncan Carlisle, leader of the team that takes the Sanders family hostage.
The Spoils of Babylon, Jan 18, FOX
Created by Funny or Die's Matt Piedmont and Andrew Steele and produced by Anchorman Will Ferrell and Adam McKay, this new comedy miniseries has an ensemble cast that borders on the unbelievable. As well as Ferrell there's Kristen Wiig, Tim Robbins, Jessica Alba, Michael Sheen and Tobey Maguire. And they're just a few of the huge names starring in this adaptation of Eric Jonrosh's novel about an American oil family.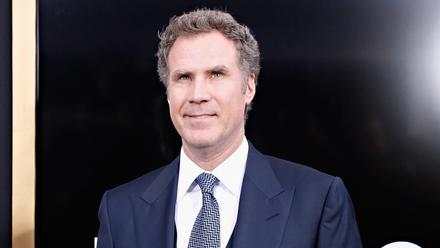 The 7.39, Jan 6, BBC One
There's a very strong cast in this romantic drama about a health club manager and a sales executive who meet and start up a friendship on the train to work. David Morrisey - the Governor in The Walking Dead - plays sales executive Carl Matthews. On his daily rail commute he strikes up a friendship with Sheridan Smith's Sally Thorn, a health club manager. The title comes from the train they catch each morning: the 7.39 to London's Waterloo station.
The Tomorrow People, Jan 8, E4
Anyone who grew up in the 1970s should be familiar with the inspiration behind this American remake of a British TV show of the same name. The Tomorrow People are humans who, as a result of genetic evolution, develop special powers (telepathy, teleportation, and telekinesis). They are hunted by Ultra, an organisation that uses Tomorrow People to hunt down others. Peyton List, from Mad Men and FlashForward, is the most familiar name on the show's young cast.
Birds of a Feather, Jan 2, ITV
Blimey! It's back! This resurrected sitcom was originally broadcast on BBC One from 1989 until 1998, and has been revived by rivals ITV. Pauline Quirke, Linda Robson and Lesley Joseph starred as contrasting sisters Tracey Stubbs (Robson) and Sharon Theodopolopodos (Quirke), and next-door neighbour Dorien Green (Joseph), who has a voracious appetite for younger men. All characters (and most actors) are coming back, while two new ones will be introduced, including Sharon's long lost twin.