John Byrne joins in with the Doctor Who 50th anniversary celebrations, enjoys James Spader hamming it up in The Blacklist – and finds Parenthood just as much fun the second time around.
Reviewed: Doctor Who: The Day of the Doctor (Saturday, BBC One); The Blacklist (Friday, Sky Living); Parenthood (Tuesday, RTÉ Two)
Warning! if you haven't seen recent episodes of these shows, some of the content will obviously refer to revelations that may have occurred.
A while ago I was doing a bit of clearing in our attic and came across a magazine celebrating the tenth anniversary of Doctor Who. Blimey. Where have those 40 years gone? Like a lot of people who grew up with the show, I was eager to pass on the regenerating gene (if you get my drift), and our youngest was just the right age when Who was rebooted in 2005.
Here we are, eight years later and the show that will always symbolise Saturday tea-time to me has never been as popular. Last Saturday saw the 50tth anniversary episode, The Day of the Doctor, broadcast live across the globe (in 94 countries, apparently) as well as being screened simultaneously in cinemas, including many here in Ireland. It truly was a global event – but was it any good?
Our Rory declined the offer of going to the cinema – 'Can we not just watch it at home?' he said – so I spent the cash that would've gone on that to order in some of his favourite pizza, and we had a bit of Who Do of our own to mark the event.
The pizza was fine, but not as tasty as the episode itself. For Who lovers – Whovians, whatever – there was almost too much to take in. The sheer spectacle of the show – a stark contrast to the cardboard boulder and creaking scenery days of my childhood – never fails to impress, but the story itself offered a fascinating twist on the key moment in the Timelord's existence: the Doctor's destruction of his home planet Gallifrey in order to save the rest of the universe.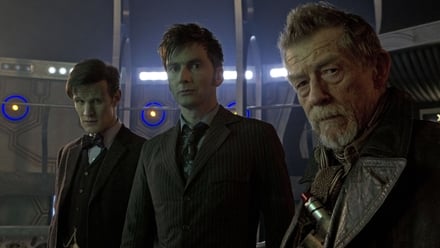 We also got three Doctors for the price of one (four if you count Tom Baker's cameo) and it was a real treat to see David Tennant and Matt Smith bounce off each other, while John Hurt put in a glinty-eyed performance as the War Doctor. It was also fun to see Billie Piper back, though not as Rose but as the embodiment of the ultimate weapon of mass destruction (you had to be there, etc).
The 75 minutes just flew in, The Zygons made a welcome return, Gallifrey was saved and . . . it was hard to take it all in, really. It was a Who-ot! Anyway, roll on Christmas Day for some Tardis and tinsel. If only I could be 10 forever and not just on Saturdays . . .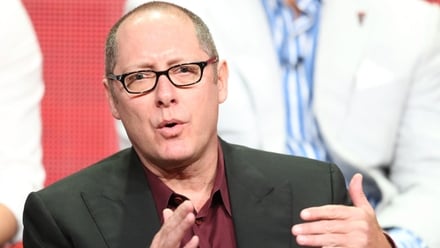 Calming down just a little, I'll move on briskly to The Blacklist (Friday, Sky Living). This new US drama didn't start with much promise, really. The pilot seemed little more than a slight twist on the Hannibal Lecter theme (imprisoned sociopath verbally sparring with a custodian), but over the weeks I find myself increasingly looking forward to the next episode.
What stands out on this show is James Spader, who plays the central character, an FBI fugitive called Raymond 'Red' Reddington. He joins up with the FBI to bring down criminals and terrorists. The Blacklist quickly settled into being a procedural, crook of the week type-show, as Spader and Megan Boone, playing rookie Fed Elizabeth Keen, formed an unlikely alliance – a Reddington request that the FBI finds baffling.
As the episodes go by and more crooks get caught, the subplot around Reddington and Keen starts to reveal itself. In the latest, a neo-terrorist organisation called General Ludd is the primary target, but behind the day job something truly sinister is going on. Keen's father – who, as we discover, adopted her when she was four – is dying of cancer, but Red pays him a visit in hospital and we discover that they're old pals. Not only that, but Red takes it upon himself to smother her dad because he might be eager to reveal the truth to her before he dies. And that truth is that Red is her real dad.
Spader lifts the show to punch a level higher than its weight would otherwise suggest. He hams it up with tremendous gusto, which unfortunately makes Boone seem rather lightweight. The Blacklist is tremendous fun, though. Just don't take it seriously.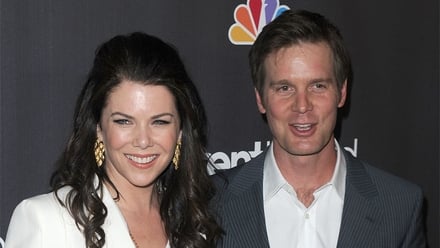 Finally, a massive thumbs-up for a late-night repeat. You know a show's really good when you watch it a second time and still get seduced - and that's been the case in our house with the return of Parenthood (Tuesday, RTÉ Two).
When I initially spotted it in the schedule I assumed this would be season four, but it's actually double-episode repeats of season three. And while herself and I were at first disappointed when we sat down to watch it, we've really enjoying seeing the Braverman clan go through all their ups and downs once again, even though this time around we already know what's going to happen.
Parenthood has the fingerprints of exec-producer Ron Howard all over it: nearly every character is basically a good guy; most matters get resolved in a positive fashion; and the houses these people live in are at once both very realistic-looking and utterly unobtainable. The cast is quite splendid (Peter Krause, Lauren Graham, Dax Shepherd, etc), the characters are well-defined, and spanning three generations. There's someone here that everyone can relate to, and that's what makes Parenthood a really special show.
Sure, this US primetime drama isn't gritty, sexy or violent – it's just superb comfort viewing that helps to restore your faith in humanity and family, covering topics any family member can identify with and maybe even see conflict resolution. In fact, I can state with certainty that Parenthood is the show my wife and I most enjoy watching together. We can't wait for season four to see what happens next. And we never row. Honest!
John Byrne