Romantic tensions are causing discord downstairs in Downton Abbey on ITV at 9.00pm, while Denise brings the Music Hall to The Paradise over on BBC 1 at 8.00pm. There is a new documentary on Thomond stadium on TG4, at 9.30pm
Downton Abbey, 9.00pm ITV
Cora's playboy brother Harold is in a fix and Robert must travel to America to help bail him out. Plus, a new farming venture at Downton sees Blake and Mary forced to put aside their differences. Violet is taken ill, and with romantic tensions causing disharmony downstairs, things don't quite go to plan when Mrs Hughes, Mrs Patmore and Carson conspire to keep the peace.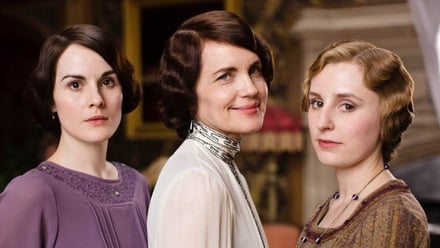 The Paradise, 8.00pm BBC One
When Tom Weston cancels the annual staff outing, Denise brings the Music Hall to The Paradise. Meanwhile, a potential opportunity for career progression has troubling implications for her and Moray. Spirits are high in The Paradise in anticipation for the annual staff outing. Unbeknownst to the staff however, Tom has overruled Moray's suggestion to take them to the Music Hall and it falls to Dudley to give them the unhappy news. Applications for a sought-after job vacancy flood in and Clara and Denise find themselves the object of staff gambling. Denise's excitement is punctured when Moray asks her not to apply, worrying about Katherine's motives in championing her for the role.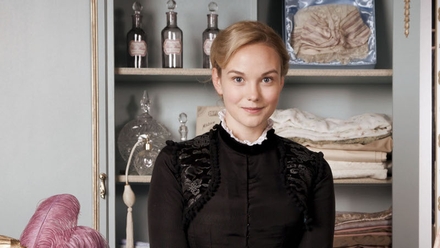 Cogar:Thomond, 9.30pm TG4
This new documentary tells the story of one of Ireland's most cherished rugby grounds, Thomond Park in Limerick, umbilically linked with the rise in Munster's rugby fortunes over the past 50 years. What used to be a cattle-grazing ground and a mud bath in wet weather is now home to one of the most famous club rugby teams in the world. Contributors include author and journalist Alan English, TV analyst John Broderick, rugby historian Vincent Ryan, veteran practicioner and former Mayor of Limerick Gerry "Ginger" McLaughlin. Also contributing are current Munster rugby stars Paul O'Connell, Donnacha Ryan, Niall Ronan, Peter O'Mahoney and Donnacha O'Callaghan.