John Byrne takes in the returning BBC drama Ripper Street, revisits US comedy New Girl, and spots a familiar face in Marvel's Agents of SHIELD.
Reviewed: Ripper Street (Monday, BBC One); New Girl (Tuesday, RTÉ Two); Marvel's Agents of SHIELD (Sunday, RTÉ Two)
Good to see Ripper Street (Monday, BBC One) back after a pulsating first season - although it was weird seeing it on a Monday instead of its previous starting point, Sunday night. It definitely feels more at home on a Sunday, and maybe that's one reason why this season two opener didn't impact as well as any of its first season predecessors.
Sure, the show looked as impressive as before, with various parts of Dublin making for a very authentic Victorian London. Matthew Macfadyen, Jerome Flynn and Adam Rothenberg resumed their roles as Detective Inspector Reid, Detective Sergeant Drake and Captain Jackson, three very different, larger-than-life characters chasing the crooks that inhabit their patch of late 19th-century London, the notorious East End area called Whitechapel.
Things, quite literally, got off to a flying start when a copper got himself impaled on a railings after being flung out a first storey window. As the tale wore on, it was disappointingly predictable as the search for the much-sought (and marvellously monikered) Blush Pang revolved around drugs and a killer Chinese monk who was straight out of 1970s US drama, Kung Fu.
But the goings-on in Whitechapel reminded me more of another London district – Hackney – as the characters and plot weren't anywhere near as good or original as we'd seen in the first season of Ripper Street. Here's hoping for a return to form, because last time around this show was as highly entertaining as it was gloriously implausible.
After sticking with the entire first season before swearing I'd never watch it again, I decided to give New Girl (Tuesday, RTÉ Two) another chance. The show is hugely popular in its native USA and has won many awards, especially for its lead star, the incredibly irritating Zooey Deschanel – but I just don't get it. I think it's the most annoying show currently on TV.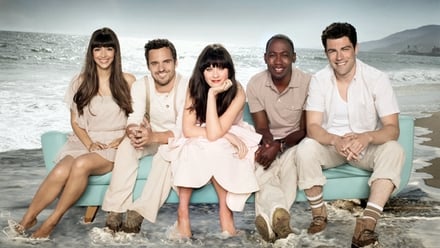 As fans will know, it's about a girl called Jess – played with infantile 'quirkiness' by Deschanel (fringed hair, Liz Lemon specs, 'funny' voices) – who lives with three guys. In terms of development since I last saw it (we're now up to season three), a major change has occurred as Jess is now in a relationship with flat-sharing Nick (Jake Johnson).
This week, a jealous Schmidt (Max Greenfield) tried to break apart Jess and Nick's relationship (they're now together a month). And there was an equally-strained sub plot about the gang's other roommate, Winston, trying to sort out his to-be-neutered cat. I was stunned by how little New Girl has changed. This show is like a four-year-old's vision of adult life, and it sucks. Nick ends up admitting to liking the cello, crying at a zoo, how rap songs using choirs appeals to him and – I can't take this anymore. How long can 20 minutes be? One funny moment was when a desperate Schmidt swallowed a handful of Jess's contraceptive pills. I actually laughed at that. Now, where was I? Oh yeah. This show sucks.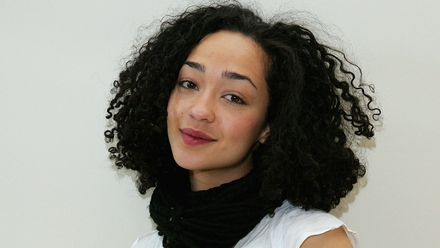 Much more fun is Marvel's Agents of SHIELD (Sunday, RTÉ Two). It probably won't last long as such comic book dramas don't have a great success rate, but Clark Gregg and co have a fun show that's now enhanced by the truly stunning presence of Ruth Negga. The Ethiopian-born Dubliner has oozed genuine star quality since she got chins wagging after appearing in Neil Jordan's Breakfast on Pluto and more recently we've seen her in Misfits, Love/Hate and World War Z, but here she's got a recurring role as baddie Raina, and she lit up every moment she was on screen.
The plot revolved around a Hong Kong street magician whose desire for fame was literally flamed by his newly-acquired ability to shoot fire from the palms of his hands. Raina kidnapped him and ran tests on him and ultimately turned on Chan. By the time SHIELD agents got there he'd gone doolally. Several casualties ensued during the carnage, but Raina escaped. She'll be back, and makes for a mesmerising enemy. Good on ya, Ruth!
John Byrne