In this week's TV review, John Byrne takes in new US drama The Mob Doctor, while welcoming back potty-mouthed comedy Eastbound & Down and the BBC's flagship talk show, hosted by Graham Norton.
Reviewed: The Mob Doctor (Friday, Sky Living); Eastbound & Down (Fox, Thursday); The Graham Norton Show (Friday, BBC One/Saturday, TV3)
American TV is bending over backwards to try and get adult females watching their shows. For one thing, just consider the amount of new medical dramas and procedurals with female leads that have crossed the Atlantic in recent times. One of the more interesting new shows has also been cancelled, due to disappointing viewing figures in the US, after just one 13-episode run.
The Mob Doctor (Friday, Sky Living) certainly came fully formed, while precariously juggling a couple of genres. After a slick pilot, this was clearly a focus group box-ticker: a medical drama (check), a crime drama (check), and a potential love story (check) – but could it work as a series in its own right or would it be doomed as a mere marketing concept?
As the name indicates, The Mob Doctor mixes medical and mobster matters. It stars Jordana Spiro as Grace Devlin, a surgical resident who juggles her hospital duties with protecting her brother from veteran gang boss Constantine. Devlin leads a double life by working off her brother's debt by helping any injured party Constantine sends in her direction.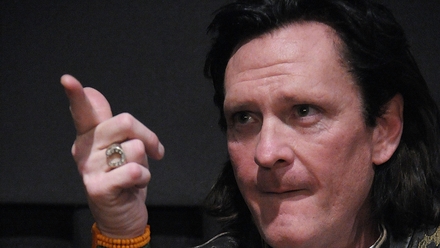 The last couple of episodes saw the arrival of Michael Madsen (the delightfully sadistic Mr Blonde in Reservoir Dogs) as Russell King, an associate of one of Constantine's former rivals, who attempted to take over downtown Chicago before being out-muscled by Constantine. His appearance would indicate that things will be getting a little nastier around Chicago.
In this episode's medical thread, a catholic priest is admitted to the hospital after being bitten by woman while performing an exorcism. Meanwhile, Russell King attempts to take over downtown Chicago from Constantine, and Grace helps a runaway teen who witnessed a robbery of one of Constantine's businesses.
With only three episodes to go before the show heads to TV Heaven, there'll probably be the odd sensational death and some resolution for the main character, but it's a pity this show hasn't been allowed the space to develop its characters: but look out for Jordana Spiro, who's been really good in the lead role.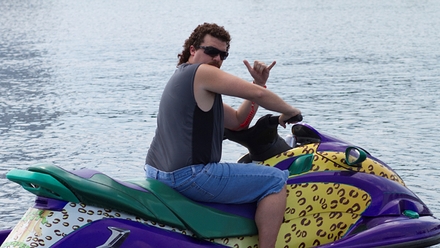 Another show coming to an end is Eastbound & Down (Thursday, Fox), but at least Danny McBride (a man with the worst haircut ever: the permed mullet) had four seasons of it before earning a straight red. McBride stars as Kenny Powers, a hard-living, former professional baseball pitcher, who tried to reignite his career in Mexico.
Having turned failure into something of a foul-mouthed art form, Powers started the fourth season as a family man, reunited with the love of his life, April, two little kids and a home in the suburbs. But domestic tranquillity doesn't sit well with Powers and by episode two he's quit his job, back doing drugs and eagerly ogling women.
Desperate for one more shot at fame, he gets on a sports discussion TV show and makes a mess of it as he's outwitted by the rest of the panel. Making up for a lack of many skills with a ton of self-confidence, Powers wangles a second appearance and this time he's prepared, his insults are more personal and he ends up with the audience roaring him on. It was like watching Fox News.
While there's an almost charming lack of subtlety in this show, the joke's more than a bit thin at this stage. But Eastbound & Down remains what it always was: harmless, smutty, beer-breath humour that stumbles around with a dumb grin on its face. Give me Girls or Hunderby any day.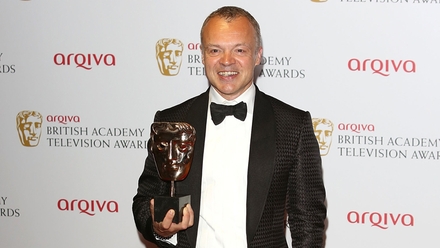 More entertaining and hugely showbizzy is The Graham Norton Show (Friday, BBC One), which returned with an excellent line-up of talking heads. The marquee guest was Hollywood legend Harrison Ford (in quite a good mood, too), while Benedict Cumberbatch was his usual, suave and charming self; but the best laughs were inspired by Jack Whitehall, who once again showed he's as sharp as a diamond tack, even though he has the annoying demeanour of a smug seven-year-old.
It was great fun from start to (almost) finish, especially when Ford and Cumberbatch got all pretend-coy about Star Wars, and almost every time Whitehall opened his mouth. The remarkably dull James Blunt provided the music interlude at the end, just to prove that no show's perfect. Besides Blunt - who at least has popularity on his side - it was a strong return for Norton, who's clearly still on top of his game.
I can only hope he remembers his predecessor, Jonathan Ross, at Christmastime.
John Byrne