Plenty to get excited about as Love/Hate returns, as does The Graham Norton Show, while the latest runs of The Big Bang Theory and 2 Broke Girls arrive from the US. On the downside, there's the jaw-dropping Walking Dead season three finale.
Pick of the week
Love/Hate (Sunday, RTÉ Two)
So we're up to season four of the show that even RTÉ haters love to bits. (Maybe that's why it's called Love/Hate?) As regulars will know, Dublin crime boss Nidge (played by Tom Vaughan Lawlor) has shown that he understands the way things work in the underworld: shoot first and shoot often. The downside of being the hardest of the hard is that it's a lonely place, and even being a top criminal scumbag doesn't prevent the recession from biting hard.
The new run begins with Nidge and the gang trying to survive on fewer ill-gotten gains when an opportunity arises. Nidge the Merciless has his hooks in a client who has fallen behind on his tab at the brothel, and sees the possibilities if he turns him into a drug mule.
Meanwhile, the lads' underworld activities attract the interest of the Gardaí; more specifically a semi-autonomous squad of secret undercover operatives headed by Detective Inspector Mick Moynihan (the always impressive Brían F O'Byrne - formerly of Brotherhood and FlashForward). Cool, steely and manipulative, he is determined to bring Nidge down, and his unit employs an array of complex surveillance, mind games and old-fashioned dirty tricks against the gangsters. As an increasingly paranoid Nidge works to put together the deal of a lifetime, he's unaware that Moynihan and his team are watching him with intense scrutiny.
Star of the week
Graham Norton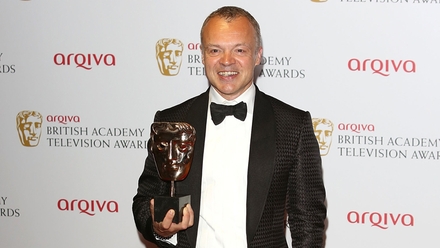 The Graham Norton Show (Friday, BBC One)
Back for another run, Graham Norton has the chat show host thing nailed down at this stage and I'd watch him interviewing a tin of tuna and savour every moment. As it happens, he's still getting people to talk to, and his guests this week include Hollywood veteran Harrison Ford, British comedian, television presenter and actor Jack Whitehall, as well as James Blunt – who will presumably be singing one of his songs, so you've a few minutes to put on the kettle near the end of the show.
Starting this week
The Big Bang Theory (Thursday, RTÉ Two)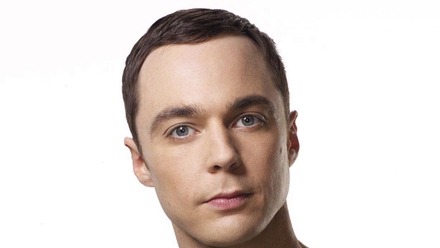 Yep, I know this show is on 24/7 but here we go with all-new episodes from the latest run of the US comedy about three geeks and their girls. As predictable as rain on Paddy's Day, this show is always worth watching just for the multi-award-winning Jim Parsons, who will probably never land another role on TV as everyone will see him as Sheldon Cooper for the rest of his life. The seventh season opens with Sheldon and Penny bond over missing Leonard. Meanwhile, Howard tries to help Raj get over his breakup with Lucy.
Also starting this week:
Truckers (Thursday, BBC One)
Breathless (Thursday, UTV)
Was it Something I Said? (Sunday, Channel 4)
The Last Witch (Thursday, Sky Living)
Today (Monday, RTÉ One)
Trust Me I'm a Doctor (Thursday, BBC Two)
Two and a Half Men (Monday, RTÉ Two)
Ending this week
The Walking Dead (Tuesday, RTÉ Two)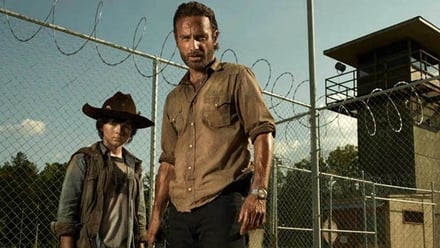 Season three comes to a blood-splattered finale and fans will be in for a few shocks as the body count on this post-apocalyptic zombie fest continues to mount with indecent haste. Plot-wise, Rick and the group have to seriously consider if the prison is worth defending as the Governor's impending attack looms over their heads.
Also ending this week:
Whitechapel (Wednesday, UTV)
Maia Dunphy's What Women Want (Thursday, RTÉ Two)
Drama of the week
Masters of Sex (Friday, RTÉ Two)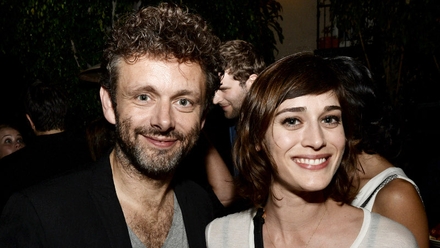 If you missed the opening episode of this smashing new US show, you can catch it on Channel 4 on Tuesday. Starring the brilliant Michael Sheen as an American gynaecologist Dr William Masters, who begins pioneering research into human sexuality at Washington University in St Louis. In next Friday's second episode, Masters blames his assistant Johnson (Lizzy Caplan) when the sexual response study is forced out of the hospital. To continue his research, Masters moves the study to a brothel but soon realizes that to manage the chaos he needs Johnson's help.
Comedy of the week
2 Broke Girls (Thursday, RTÉ Two)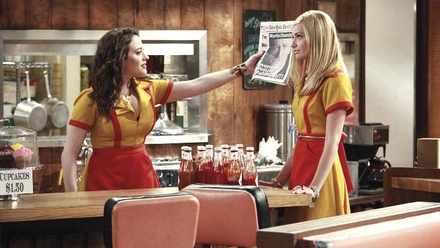 Slutty, borderline-racist comedy doesn't come much better than this PC-free show (it's like a foul-mouthed 70s' sitcom), while Kat Dennings (as Max) and Beth Behrs (Caroline) clearly relish their roles as two waitresses at a divey Brooklyn diner. Season three begins the night Caroline and Max reopen their cupcake shop. A legendary British rock star dies outside the front door, bringing the girls a windfall as fans congregate there the following night.
Documentary of the week
The Ottomans: Europe's Muslim Emperors (Sunday, BBC Two)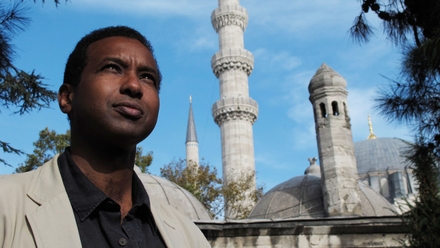 This major three-part series for BBC Two presented by journalist Rageh Omaar traces the 600-year-old story of the Ottoman Empire that encompassed European, Arab and North African lands, and only came to an end in the past century. Rageh aims to determine why The Ottoman Empire seems to have vanished from our understanding of the history of Europe and why its story is exciting global interest once more. The first episode unearths the surprising roots of the Ottomans and the extraordinary speed at which they became rulers across three continents.