John Byrne takes in a couple of the many new shows that started in the last week and says goodbye to Chris O'Dowd and all the gang at the IT Crowd.
Reviewed: London Irish (Tuesday, Channel 4); The IT Crowd (Friday, Channel 4); Marvel Agents of S.H.I.E.L.D. (Sunday, RTÉ Two)
Last week I noted that Father Figure (Mondays, RTE Two) had improved from its first episode to the second (though it's still got a long way to go before having any kind of a future), but that was before I got to see the opening episode of London Irish (Tuesday, Channel 4). I'll call it a comedy, but I don't think I even smiled once during a comedy-free 30 minutes. It makes Father Figure look like Fawlty Towers in comparison. How are these shows getting commissioned?
The cast was okay, in a pantomime-ish way, as they pulled faces at each other, arched their bodies dramatically and their characters put away spectacular amounts of beer. But that was about it, really. Apparently, a lot of Irish people (especially those based in London) got very upset over the way Irish people were portrayed in London Irish. Personally, I can't see the problem.
Sure, there's a lot of swearing and rude words, but that's the way many Irish people talk. As for the drinking, well I defy anyone to tell me that many, many Irish don't binge drink, and often to suicidal levels. In terms of how we behave, London Irish is pretty spot-on, if obviously a caricature. It's just such a pity it's about as funny as a failed liver. I'll give it one more episode but that's about it, as Sinead Keenan's foul-mouthed Bronagh is the one stand-out. I need a drink.
Now for a sitcom that's already proved itself and understands that being funny is an essential component. Although the show had petered-out somewhat after a couple of really good seasons, it was great to the The IT Crowd back for one last, high tech hurrah before Chris O'Dowd cements his Hollywood future as a culchie George Clooney.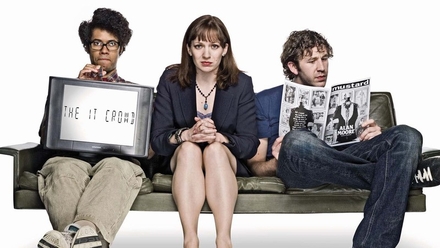 Fair play to writer/director Graham Linehan, a Dubliner who went to London to write comedies and, nearly two decades after his spectacularly successful first hit, Father Ted, he's still at it – and still delivering.
The IT Crowd used to get a bit of stick as its central pairing of Chris O'Dowd and Richard Ayoade weren't believable techies. Strewth! Anyone ever seen The Big Bang Theory and the amazing performances of Jim Parsons as Sheldon? The first (and only) rule of comedy is to be funny. Make an audience laugh and they'll just go with the rest. Besides, it's hardly Twin Peaks or Lost we 're dealing with here.
Anyway, O'Dowd, Ayoade and Katherine Parkinson (who was always a great foil to the two lads as compulsive liar/impulsive boss Jen Barber) rolled back the years in this one-off finale that could've been a complete disaster, but turned out to be one of the highlights of the week - especially the viral videos about the homeless woman and the vertically-challenged barista. I'm already looking forward to seeing what Graham Linehan does next because there's very little good comedy around these days.
Marvel, on the other hand, seem to be everywhere. Not satisfied with comic book and children's TV animation markets that have been sown-up for decades, they recently moved into film and are now established as a one-stop Cineplex survival kit. All they have left is Sheldon Cooper-friendly geeky TV, and they're working on that.
Joss Whedon's monster hit that was last year's Avengers Assemble has spawned a TV spin-off, in the shape of Marvel Agents of S.H.I.E.L.D. - which started last Sunday on RTÉ Two, two days after its UK debut on Channel 4.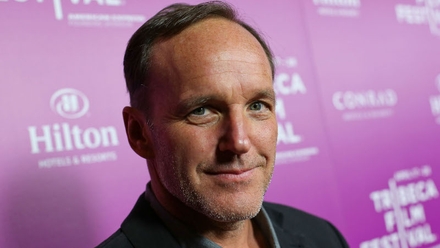 Set in the aftermath of Avengers Assemble, the show has Joss Whedon aboard, steering the ship out of harbour. He also wrote this first episode along with his brother Jed and sister-in-law Maurissa Tancharoen, so it's very much in the family.
And while recent converts and fans of the Avengers' film may be disappointed – there are no superheroes on show, no Nick Fury (played by Samuel L Jackson in the movie) and much less fighting – it was a very promising start. Agent Phil Coulson (back from the dead and played, yet again, with self-effacing charm by Clark Gregg) assembles a group of highly skilled operatives to investigate strange new cases, beginning with a mystery man who performs feats normally the sole preserve of superheroes.
The template is set up quite adroitly - along with a welcome guest star appearance by Colbie Smulders, reprising her Avengers Assemble role as Agent Hill - the team takes shape and the battle against a group called Rising Tide becomes the obvious main arc for the first season.
Okay, so far it's no Buffy, Firefly or Dollhouse, but this is solid comic book escapism. I will be back next week and hopefully for many weeks to come, to watch Clark Gregg really go for it now that he's the leader of the gang.
John Byrne