Homeland is back – but it's goodbye to Breaking Bad. New shows to watch out for include The Blacklist and Marvel's Agents of S.H.I.E.L.D.
Pick of the week
Homeland (Tuesday, RTÉ Two)
Back for a third run (and just days after its US screening), here's hoping this drama returns to form after a second season that was just bonkers. Claire Daines and Damian Lewis are once more in the roles of OCD spy Carrie Mathison and Nicholas Brody, a Congressman and retired US Marine who was held by al-Qaeda as a prisoner of war for eight years. It's now almost three months since America's 'Second 9/11' and alleged Langley bomber Brody remains at large. Saul (Mandy Patinkin) plots a risky counter strike on the terrorists connected to the bombing, but his efforts to revive the CIA are threatened when Mathison becomes the focus of a hostile Senate investigation. Humiliated and abandoned, the Brody family struggles to cope.
Star of the week
James Spader
The Blacklist (Friday, Sky Living)
Now here's an actor who's rarely out of work. It's more than 30 years since James Spader landed his first major film role (in 1981's Endless Love), although it took five more years before he hit the jackpot in Pretty in Pink, alongside Molly Ringwald. Other films such as Less Than Zero, Wall Street and Sex, Lies, and Videotape followed, but in the Noughties he moved to TV, starring in legal shows The Practice and Boston Legal, picking up three Emmys in four years for his performances as Alan Shore. After returning to the stage and the movies, he also featured in the US version of The Office, and now he's centre stage in The Blacklist, playing Raymond 'Red' Reddington, one of the FBI's most wanted fugitives. Reddington walks into the FBI headquarters and surrenders. Claiming to have unparalleled information on dangerous felons at large, many of whom the FBI aren't even aware of, Red wants to negotiate a deal to catch a presumed-dead terrorist, Ranko Zamani. He has one condition: he will speak only to Elizabeth 'Liz' Keen (Megan Boone), a rookie profiler.
Starting this week
Marvel's Agents of S.H.I.E.L.D. (Sunday, RTÉ Two)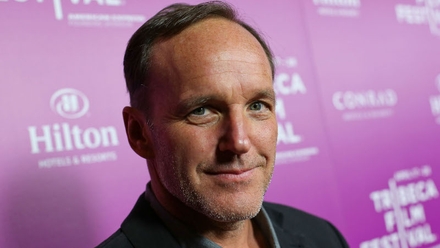 There's no stopping Marvel these days. After taking over the movies, it's on to the small screen with this series. Viewers are being promised an exhilarating, action-packed US drama co-created by Joss Whedon, the creative force behind Marvel's The Avengers - and Buffy the Vampire Slayer. Anyone who saw the Avengers' movie will recognise back-from-the-dead Agent Phil Coulson (Clark Gregg), who assembles a select group of highly skilled operatives from the worldwide law-enforcement organisation known as S.H.I.E.L.D. (Strategic Homeland Intervention Enforcement and Logistics Division). Their mission is to investigate super-human individuals and highly unusual events worldwide, examining the new, the strange and the unknown to protect the ordinary from the extraordinary. Coulson's team consists of Agent Grant Ward (Brett Dalton), an expert in combat and espionage; Agent Melinda May (Ming-Na Wen), a highly trained pilot and martial arts practitioner; Agent Leo Fitz (Iain De Caestecker), a brilliant engineer; Agent Jemma Simmons (Elizabeth Henstridge), a distinguished bio-chemist; and mysterious computer hacker Skye (Chloe Bennet). In the first episode, set just after the Battle of New York, the existence of superheroes and aliens has become public knowledge and the world is trying to get to grips with this new reality. Phil Coulson is back in action and his attention has been drawn to a secretive group called The Rising Tide.
Also starting this week:
Atlantis (Saturday, BBC One)
The Saturday Night Show (Saturday, RTÉ One)
Glee (Friday CHECK, Sky 1)
Masters of Sex (Friday, RTÉ Two)
Ending this week
Breaking Bad (from Monday, Netflix)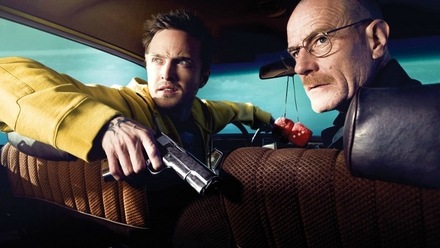 It's hard to believe that it's been five years since Breaking Bad first appeared on our TV screens, back when UK satellite channel Fox was called FX. Right from the start, with those promo ads showing Bryan Cranston wearing only a shirt and y-fronts in the desert while carrying a gun, this show proved to be top-of-the-range entertainment, but show runner Vince Gilligan was smart enough to pull the plug after five stunning seasons and from Monday Netflix subscribers can watch the final episode, just a day after its screening in the US. So long, Walt. It's been quite a ride.
Also ending this week:
Ray Donovan (Tuesday, Sky Atlantic)
The Story of the Jews (Sunday, BBC Two)
Drama of the week
The Psychopath Next Door (Tuesday, Sky Living)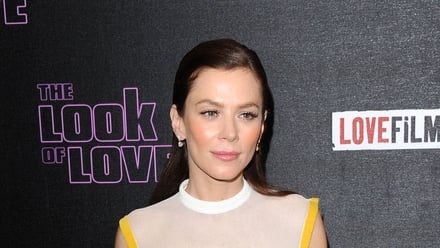 Drama Matters is the title of a new strand of five drama pilots on Sky One, beginning with The Psychopath Next Door. This promises to be a larger-than-life comedy drama from Julie Rutterford (Shameless, Trollied) about three friends whose lives are rocked by a new arrival. Secrets are spilled and loyalties are tested when Dr Eve Wright (Anna Friel) moves into the neighbourhood. Feisty, glamorous - and psychotic - the cunning doc sinks her claws into the unsuspecting group, Marianne (Eva Birthistle), Imogen (Kathryn Drysdale) and Catriona (Claire Keelan), just for the hell of it.
Comedy of the week
New Girl (Tuesday, RTÉ Two)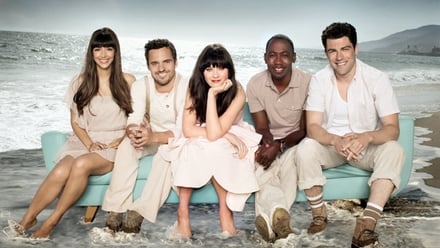 Zooey Deschanel, Jake Johnson, Max Greenfield and Hannah Simone are back for a third season of this hugely annoying sitcom. Deschanel is the main cause for concern, with her unconvincing 'I'm wacky, me' persona being enough to make me leap for the remote every time the theme tune starts up. Season three opens with Jess (Deschanel) and Nick (Johnson) go to Mexico and Nick gets in trouble. Elsewhere, Schmidt (Greenfield) can't decide between CeCe (Simone) and Elizabeth (the great Merritt Wever from Nurse Jackie), while Winston (Lamorne Morris) obsesses over a puzzle.
Documentary of the week
In Your Shoes (Monday, RTÉ Two)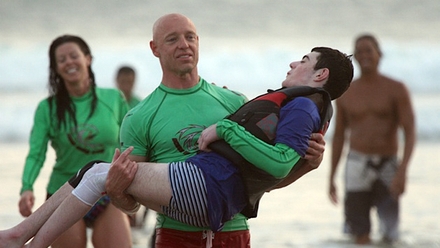 In the spring of 2013, eight young people met for the first time in Delphi Training Lodge in Galway. Four were able-bodied while four had physical disabilities (some from birth, some acquired). These eight individuals had lived very different lives but they all share a spirit for adventure and a devil-may-care attitude. After some training (abseiling, climbing, orienteering, kayaking), the eight as fly to Costa Rica where they undergo – as paired-up teams of one abled-bodied and one disabled person – a series of challenges. Over six half-hour programmes they will bond, surf, climb and raft and a host of other things. In this week's opener the eight teenagers meet for the first time. They are paired up and put through an intensive training course in preparation for a mission that is as yet unnamed and unspecified.