The good news is that Downton Abbey is back and so is The IT Crowd. The bad news is that it's a one-off final episode of the latter, so it's also the last-ever IT Crowd episode.
Pick of the week
Downton Abbey (Sunday, UTV/Wednesday, TV3)
Back for a fourth season, the opening and closing episodes of Downton Abbey will again be feature-length, as the story of the Crawley family and servants continues.
The story resumes in the wake of Matthew's untimely death, as new mother Mary struggles to come to terms with her loss. Robert and Violet disagree on how to bring her through it. Downstairs, hearts are set to be broken as Jimmy finally takes an interest in Ivy. Carson has an unwelcome reminder of his past while Mrs Hughes sees an opportunity to help grief stricken Isobel. Thomas is up to his old tricks and has the children's Nanny in his sights.
Star of the week
Ardal O'Hanlon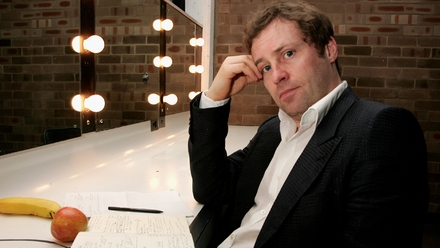 London Irish (Tuesday, Channel 4)
It's almost 20 years since Ardal O'Hanlon was catapulted to fame as clueless cleric Dougal Maguire in Father Ted. Since then he's spread his wings considerably, starring in another successful sitcom (My Hero), as well as voicing Robbie the Reindeer, presenting a football travel show (Leagues Apart), while also appearing in shows as diverse as Doctor Who and Skins. More recently he performed at Dublin's Gate Theatre with former ER star Maura Tierney.
Now, he's back on the box in London Irish, a new six-part comedy by Lisa McGee which follows the antics of four Irish twenty-somethings living in London. O'Hanlon plays Da to Conor (Kerr Logan) and his sister Bronagh (Sinead Keenan), who live with friends Packy (Peter Campion) and Niamh (Kat Reagan). Ma is played by Tracey Lynch. For these four friends, life is all about having great craic in the world's greatest city. But often their sense of normality doesn't always match up with the world around them. In the first episode, Packy bumps into Ryan, an old friend from home, who's a lovely polite fella whose hand got shot off during a hold-up at a garage where he was working, covering Packy's shift. Still feeling guilty about that, Packy decides to donate the proceeds of the pub quiz to Ryan's cause. And of course a good deed never goes unpunished.
Starting this week
From the Storehouse with Dermot Whelan (Wednesday, RTÉ Two)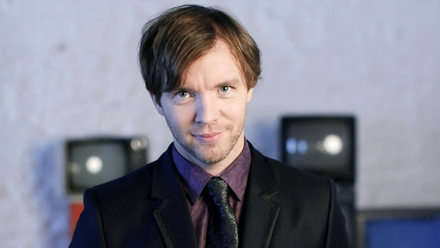 Ah, just what the TV world needs: another bloomin' chat show. This one makes a lot of sense, though. When fronting Republic of Telly, Dermot Whelan proved himself to be a natural TV presenter, and a funny one to boot. So here he goes, with his own show, and the classic mix of chat and tunes. The line-up is pretty impressive: actor Chris O'Dowd, chef Dylan McGrath and Donegal gaelic football boss Jim McGuinness, as well as music from The Script, Kodaline and soul legend Bobby Womack. It comes from the Guinness Storehouse in Dublin's Saint James Gate on the eve of Arthur's Day.
Also starting this week:
Beyond Belief (Monday, RTÉ One)
The Wrong Mans (Tuesday, BBC Two)
Ending this week
The IT Crowd: the Final Episode (Friday, Channel 4)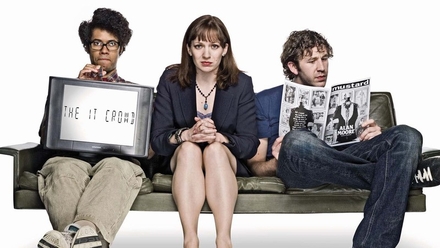 All four stars - Chris O'Dowd, Richard Ayoade, Katherine Parkinson and Matt Berry - reunite for a one-off special IT Crowd episode written and directed by Graham Linehan. The reputations of Roy (O'Dowd), Jen (Parkinson) and that of Reynholm Industries are at risk when an incident involving spilt coffee and a homeless person ends up on the internet. Meanwhile, after Douglas (Berry) shares the secret of his confidence, a newly transformed Moss (Ayoade) devises a plan to help Jen and Roy, but it all seems too good to be true.
Also ending this week:
Chickens (Thursday, Sky 1)
David Attenborough's Rise of the Animals (Friday, BBC Two)
Drama of the week
By Any Means (Sunday, BBC One)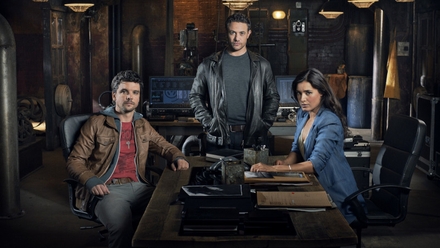 This looks like one for the sofa vigilantes. The Beeb's new crime drama series follows a clandestine police unit living on the edge and playing the criminal elite at their own game. Working in the shadows, the maverick team inhabit the grey area between the letter of the law and true justice.
In the first episode of the series, the team, led by Jack Quinn (Warren Brown), are brought on board by their mysterious handler Helen Barlow (Gina McKee) when infamously crooked businessman Nicholas Mason (Keith Allen), is acquitted of robbery and the murder of an innocent man, due to lack of evidence.
Although Mason never gets his hands dirty, Helen knows that he is behind the crime – and countless others. Jack is determined to bring the elusive criminal to justice with the help of his team, sassy Jessica Jones (Shelley Conn) and tech genius Thomas Tomkins (Andrew Lee-Potts).
Comedy of the week
House of Lies (Monday, Sky Atlantic)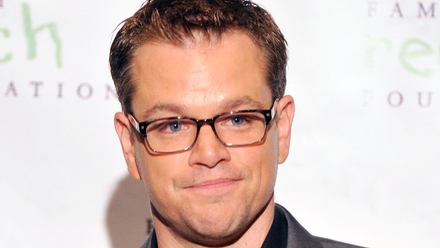 The second season of this fun look at cynical consultants has gotten off to a tremendous start – and this week there's a bit of a 30 Rock look about it as the special guest star is Matt Damon (aka Liz Lemon's pilot ex-boyfriend, Carol). By all accounts his is an inspired, gut-busting cameo in the stand-out episode of the season so far.
Playing and poking fun at himself, Damon stops by Galweather Stearn looking for ideas on how to increase his star wattage and enhance his all-American golden boy image. It would be a dream contract for the company, but there's only so much sucking up Marty (a very perky Don Cheadle) is prepared to do when the actor turns out be an insufferable, potty-mouthed egomaniac.
Documentary of the week
Being Paul Gascoigne (Tuesday, UTV)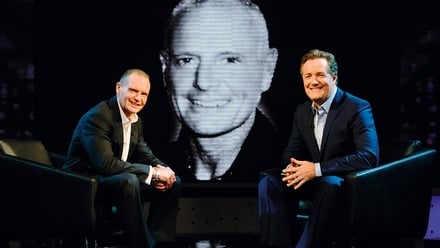 From a schoolboy with an extraordinary talent in a working class district of Newcastle, Paul Gascoigne went on to become a global football superstar. But since his iconic days making headlines from London to Rome and beyond, Gazza has been gracing the front pages for entirely more tragic reasons, namely his 15-year battle with alcoholism and addiction.
Over a three-month period, he has given cameras unprecedented access to his private life for this one-off documentary, which offers a portrayal of Paul Gascoigne through his own words and the words of the people closest to him.