It's a busy week in Telly Land with some departures and lots of new arrivals. John Byrne takes a look across the channels.
Pick of the week
80s Night (Friday, Channel 4)
Channel 4 heads back to the 80s for a night of retro fun as a host of classic shows are given a 'back-to-the-future' twist.
There's a return to the 1980s Countdown studios, with a sneak peek backstage in the green room with Paul Daniels and Debbie McGee, Eddie 'the Eagle' Edwards, Pete Waterman and Dusty Bin. Plus there's Adam Hills in 80s Oz teen guise with special guest Madge Bishop from Neighbours. And Alan Carr goes back to the Channel 4 offices of the 80s as his younger self, in an attempt to pitch the idea of Chatty Man to the Channel 4 Controller (who is also played by Alan Carr).
The stand-out of the night could well be Rewind the Tube (11.05pm), which looks at the rise and fall of the anarchic 80s music show, examining the social context that it existed in, and featuring a host of stars who look back at their contributions.
The Tube spawned many imitators, and introduced viewers to the likes of Hip Hop and alternative comedy, as well as the perils of swearing on live TV. And it did all this at teatime on a Friday! In an exclusive, Peaches Geldof explores her late mother Paula Yates's vast Tube archive for the first time and talks candidly about her mother.
Now, where's my Miami Vice jacket?
Star of the week
Jason Byrne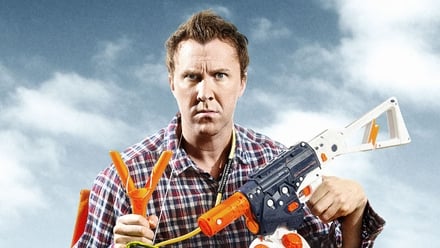 Father Figure (Monday, RTÉ Two/Tuesday, BBC One)
Blimey. Surprised to discover that Dublin-born comedian Jason Byrne is in his 40s, although he does seem to have been around forever. Or at least since Father Ted.
In his latest venture, a six-part family sitcom that was created and written by Byrne, he plays Tom - a man who tries to be the best father he can to his two sons while his wife's out working full-time. He's the kind of dad all kids would want and that all men would secretly like to be.
Father Figure also stars Pauline McLynn (Father Ted) as Mary, his Mum; Dermot Crowley (Luther) as Pat, his Dad; Karen Taylor (Touch Me I'm Karen Taylor) as Elaine, his wife and Michael Smiley (Utopia) as his best friend, Roddy. Plus, the guest star is Peter Serafinowicz and the neighbours are played by Tim Downie, David Reed and Margaret Cabourn-Smith.
In the first episode there's a disastrous incident with the barbecue, so Tom invites his neighbours Brendan and Helen over for a relaxed dinner party to make amends. With the arrival of best friend Roddy and his parents unexpectedly descending on the house, the pressure's on Tom - and it's not looking good. Things take a turn for the worse when wife Elaine arrives back from work and starts on the wine, Drew is sick on the trampoline and mother Mary gets stuck in the bathroom. By the time Brendan and Helen walk up the drive, Tom's at his wit's end and it looks like he'll owe them another apology very soon.
Starting this week
Justified (Saturday, TG4)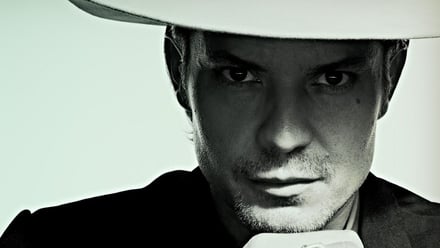 Hats off to TG4 - they just keep coming up with great imports. Following in an impressive line that includes shows such as Oz, The Wire and Breaking Bad, here's another unmissable US drama. Justified is based on the recently-deceased Elmore Leonard's novels Pronto and Riding the Rap and his short story Fire in the Hole. Its main character is Raylan Givens, a deputy US Marshal, played by Timothy Olyphant.
In the season one opener, Raylan Givens is working in Miami but gets transferred back to his home town in Kentucky after shooting a suspect in public. Upon his return, he finds himself investigating Boyd Crowder (Walt Goggins), an old friend who has developed links with a local white supremacist group - but also receives another unwelcome reminder of his past when he crosses paths with ex-wife Winona, played by Natalie Zea.
Also starting this week:
Mad Men (Tuesday, RTÉ Two)
Boss (Thursday, TG4)
The Mario Rosenstock Show (Monday, RTÉ Two)
The Great Irish Bake Off (Thursday, TV3)
Piers Morgan's Life Stories (Friday, UTV)
The Secret Millionaire (Monday, RTÉ One)
Maia Dunphy's What Women Want (Thursday, RTÉ Two)
Ending this week
Suits (Tuesday, RTÉ Two)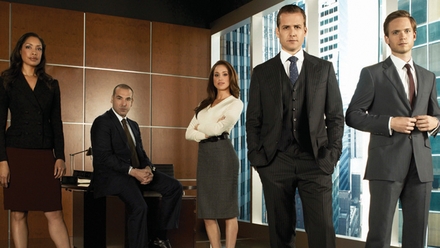 Here's the season finale of a really fun legal drama that doesn't take itself too seriously. Harvey tries to prove the innocence of Clifford Danner, a man he helped to convict of murder, after new evidence suggests he was wrongly accused. However, the powers-that-be at Pearson Hardman are unhappy with his actions, as the victim attended a private school where many of the firm's clients send their children, and Mike is forced to ask Rachel to help him track down a dress that may contain crucial DNA evidence. Roll on, season two.
Also ending this week:
Vera (Sunday, UTV)
What Remains (Sunday, BBC One)
Drama of the week
Scandal (Thursday, More4)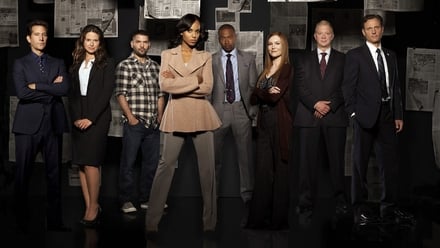 The breathtaking second season continues as Shonda Rhimes' drama continues to balance things between thriller, soap and procedural - and with a rat-a-tat dialogue that's like Aaron Sorkin-meets-Dawson's Creek. Oh, and Kerry Washington is just fantastic as problem-solver Olivia Pope.
This week, David tells Hollis Doyle he will get to the bottom of the Cytron explosion and the plot to rig the presidential election. Mellie demands that Cyrus put a stop to Fitz's divorce plans, but he is determined to stick to his decision. Meanwhile, Olivia suffers a crisis of confidence - and while feeling guilty and confused, Edison appeals to her team to help her pool information and share their secrets.
Watch. This. Show.
Comedy of the week
Damo & Ivor (Monday, RTÉ Two)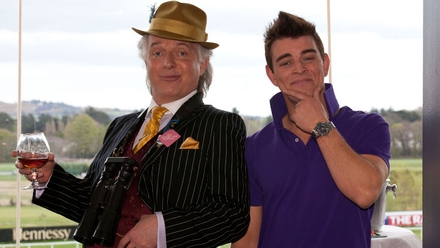 Two of the star characters from Republic of Telly now share this new six-part comedy series about twins separated at birth who couldn't be more different.
Andy Quirke plays the main roles of Damo and Ivor (well, they are identical twins), Tom O'Mahony plays Ivor's posh twit best mate, Tarquin, and Lewis Magee is Spuddy, Damo's dim-witted sidekick.
British comedian Rik Mayall plays Ivor's father and Norma Sheehan plays Ivor's mother. Well-known character actress Ruth McCabe plays Damo's grandmother and Mario Rosenstock has a role as a cheesy TV presenter.
Episode one sees Ivor living the dream and splashing the cash until his world crumbles around him as he discovers that his parents are not his biological parents. Worse than that, he finds out that they didn't even adopt him: they bought him. In a drunken rage he embarks on a plan of revenge. Damo discovers that his beloved grandmother Grano has some terrible news and he comes up with a great plan to make some money and solve her problems.
Documentary of the week
David Attenborough's Rise of Animals: Triumph of the Vertebrates (Friday, BBC Two)
How does he do it? David Attenborough has been the face and voice of the BBC's natural history programming for around 60 years - and here he goes again.
This time he embarks on an epic 500-million-year journey to unravel the incredible rise of the vertebrates. Attenborough presents explosive new fossil evidence from a region he's long dreamt of exploring, the frontier of modern paleontological research: China.
The evolution of animals with backbones is one of the greatest stories in natural history. Brand-new discoveries of fossils - ancient and living - combined with stunning CGI and cinematography enable David to tell this fascinating story and reveal that humans are the heirs to a magnificent evolutionary heritage.