John Byrne welcomes the return of US dramas Scandal and Dexter, catches up with the latest from The Americans - and a documentary about legendary UK comic, Eric Sykes.
Reviewed: Scandal (Thursday, More4); Dexter (Sunday, Fox); The Americans (Thursday, RTÉ Two); The Late Great Eric Sykes (Saturday, BBC Two)
The pick of the batch of new American TV shows that first crossed the Atlantic during 2012 was a smart, pacy, soapy procedural called Scandal.
Kerry Washington – who recently starred alongside Jamie Foxx, Christoph Waltz, Leonardo DiCaprio and Samuel L Jackson in Quentin Tarantino's Django Unchained – has been catapulted to A-list status, and her role as crisis management consultant Olivia Pope in Scandal has a lot to do with that.
Now three seasons in over in the US, Scandal's well established there as a hit show. Unfortunately, it's yet to be shown on Irish TV and in the UK it's on the obscure Channel 4 digital channel More4, so it's yet another great show that's basically lost in multi-channel limbo.
That's amazing, really, when you consider that Shonda Rhimes, the brains behind the hugely popular Grey's Anatomy, is the show's creator. Scandal, though, is far removed from the goings-on at Mercy Grace. As Rhimes herself puts it, this is a 'very adult' show.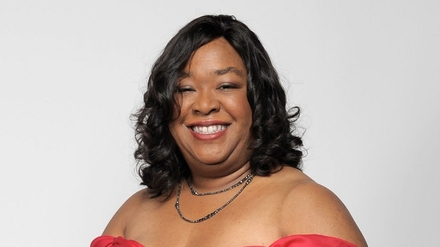 Last Thursday saw the second season kick-off at a nose-bleeding pace, bringing viewers forward several months from the season one finale, and it was difficult to keep up.
Mrs President Mellie is heavily pregnant and even more of a pain than before, self-aggrandizingly describing her unborn child as 'America's Baby'. She also sets up White House hubby Fitz live on TV, in order to push him to send US troops to Sudan. She's some piece of work. Later, Fitz calls former lover/advisor Olivia and she tells him to spin and win. He does. Still stuck with that wife, though.
Meanwhile, Olivia's latest client, Quinn Perkins, is exposed as Lindsay Dwyer, suspected of killing six people with a workplace bomb after she threatened to kill a cheating boyfriend. With the death penalty looming over her head, she panics but Olivia eventually keeps her onside.
The case of the week involved a Congressman who's been filmed having sex on the desk in his office, and Olivia decides to leak the tape, resulting in him getting an interview on Jimmy Kimmel Live!
Finally, Lindsay/Quinn has her case surprisingly dismissed after Olivia made a mystery phone call. The episode ends revealing that Olivia and her tech guy Huck were involved in Quinn's case two years previously. The plot thickens . . .
Obviously, if you haven't seen Scandal most (if not all) of the above makes no sense, but this is a great show that fits so much into an hour it's astonishing. If you haven't seen it yet, give it a go.
Also back this week is Dexter (Sunday, Fox), which began its eighth and final season with a real game-changer of an episode. Following last season's jaw-dropping finale, when Debra shot LaGuerta, the drama resumes six months later.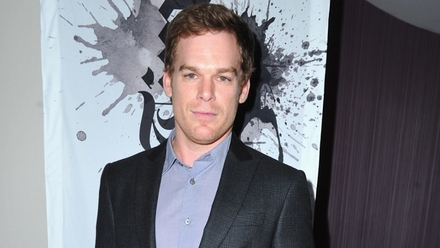 Dexter's been leading a more normal life (well, for a serial killer), spending more time with son Harrison and even getting the ten-pin bowling team back together.
Sister Debra isn't coping quite so well. She quit Miami Metro and is now working for a private security firm. When Dexter tracks her down she lets him know exactly how she feels about him, which is pretty negative.
A new killer is on the loose in Miami, and this one has a penchant for elaborate, posthumous brain surgery. Much to Dexter's annoyance, a psychopath expert called Dr Evelyn Vogel (played by Charlotte Rampling) volunteers to help the cops with their investigation.
At the end of the episode, Dexter threatens her when she hands him some of his blood-spattered childhood drawings, but she tells him he will not kill her as she doesn't meet the criterion of Harry's Code. In other words: she knows who he is and what he is - so what's she up to?
It was a great opener, and sets the bar for the rest of the show's final season, which is sure to end in a downbeat fashion, even if Michael C Hall's Dexter Morgan is the cuddliest serial killer on TV.
And while Dexter is heading for TV Heaven, The Americans (Thursday, RTÉ Two) has been one of the more intriguing recent additions to the schedules, as it's a drama about two Soviet spies in 1980s' America, pretending to be a normal US couple, fooling everyone including their two, American-born children.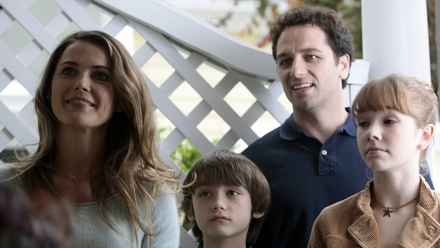 RTÉ Two – in its wisdom – has been banging out two episodes at a time, making it difficult to keep up, especially if you're also watching Person of Interest (double episodes every Monday, RTÉ Two) and Blue Bloods (ditto, on Fridays).
Last Thursday's double-upper saw the cracks in Elizabeth and Philip's personal relationship widen (they had been gradually falling in love until she discovered that he's been unfaithful) as Soviet-US tension hits boiling-point when a bomb kills a US scientist and three of his FBI bodyguards. So, trouble all-round, then.
By the time the second episode (the ninth so far in total) of the night begins, Philip is moving out and the kids are far from happy, while the revenge-seeking Yanks end up with a lesser KGB agent after Amador gets stabbed fighting with Philip after he confronts him outside Martha's place. When Amador is found dead, it's curtains for the KGB kid.
Yep, it's another show that makes little sense if you don't know the characters and at least some background, but The Americans stands out (and is worthy of investigation) because of the bizarre relationship between the two leads, nicely played by Keri Russell and Matthew Rhys. How crazy would it be to live like their characters?
The paranoia in The Americans goes far deeper than the much-hyped Homeland, while still playing along like a soap opera full of spies. How anyone is trusted in such a murky world is beyond me, but the fact that – underneath their often cold-blooded loyalty to the Soviet cause, and the suffocating nature of the Cold War and spying in general – Elizabeth and Philip certainly care for each other and love their kids, making this show hugely intriguing. How can love hope to flourish under such circumstances?
Catch up as soon as you can and get hooked on this genre-bashing series, which has already discarded its period fascination with the 1980s and given viewers a very modern, and utterly compelling, show. It's already essential viewing in our house, although it's a poor second to Scandal, which is the new Good Wife, if you know what I mean.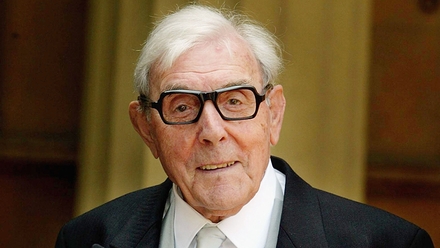 Last but certainly not least this week, there was The Late Great Eric Sykes (Saturday, BBC Two). I missed out when it was first screened, shortly after his death last year at the age of 89, and this touching, thoughtful and fascinating documentary about a colossus of British comedy was a joy from start to finish.
I shed a tear as the credits rolled because Eric Sykes has been a hero of mine since childhood, and the world's a much lesser place now that he's gone. But this was a great send-off, with fine contributions from family, friends, associates and inspired fans such as Miranda Hart and Eddie Izzard. Well done, Beeb. So long, Eric.
John Byrne