The surrogacy storyline which has run throughout the past six months on Coronation Street is set to have a dramatic ending. Warning: Spoiler alert!!
Over the past year viewers have watched Tina (Michelle Keegan) and Tommy's (Chris Fountain) relationship deteriorate over money problems, resulting in Tina agreeing to carry a baby for Izzy (Cherylee Houston) and Gary (Mikey North), having gone through many failed attempts to carry their own child.
Last month, Tina gave birth to the couple's son prematurely. The group rallied together to support the baby, Jake, getting better but friction soon emerged. This month, Tina has told the couple her bond with the child is too strong and she will not hand back the baby once he is released from hospital and deciding to continue her duties as his mother.
Now, an ending to the storyline is in sight as Tina has second thoughts about her decision to take both Gary and Izzy's baby and money and raise the child as her own.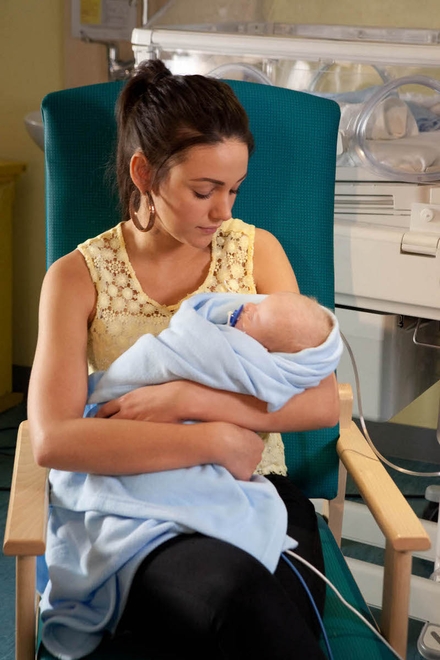 Tina has been torn between her duties and her unexpected bond with the newborn
In an upcoming storyline over the next few weeks, Tina will come face to face with the distraught couple for yet another argument. An emotional Izzy will tell Tina: "You've won, Tina, you've won".
Seeing the extent of the damage she may cause in their lives, Tina eventually decides to hand over Jake to his biological parents.