John Byrne's TV choices for the week ahead (Sat June 8 – Fri June 14)
There's a spooky French drama on the horizon, Donal Skehan's back on the box, The Fall is coming to an end, the final season of Gossip Girl begins – and David Suchet is back again to play Poirot.
Pick of the week
The Returned (Sunday, Channel 4)
Yet another subtitled import that's getting rave reviews and is guaranteed to be a major dinner party talking-point. And for once it's not a cop show, but a spooky tale about the dead. This French, eight-part drama's set in a small mountain community where two local people - Camille, a teenager, and Simon - who both died years earlier, suddenly re-appear at their homes. They have not aged, and they are completely unaware of their own deaths. Camille and Simon assume they can rejoin the world of the living as though nothing has happened, but their return throws friends and family into a state of turmoil.
Star of the week
Eddie Izzard
Hannibal (Tuesday, Sky Living)
Following a murder at the Baltimore State Hospital for the Criminally Insane, rumours circulate that the Chesapeake Ripper has finally been caught and identified as Dr Abel Gideon (Eddie Izzard), an inmate at the facility. Despite a halt in the Ripper's activity since Gideon's incarceration, Will isn't convinced he's the infamous killer.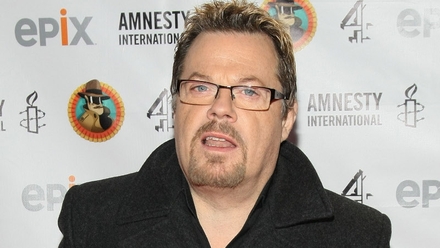 Here's a Q&A with Izzard on his role in Hannibal:
How did you get involved in Hannibal?
I worked with Bryan Fuller on Mockingbird Lane, a pilot, and it came up that Bryan was doing this, and that Mads Mikkelsen was it in, along with Hugh Dancy and Laurence Fishburne. I was offered three episodes but could only do two, and if it goes to a second series, I'll probably be more involved in that one. It was great to work with those guys.
Can you tell us a little bit about your character?
He's staying at a certain Baltimore state hospital, isn't he? He's a doctor who seems to have gone off the rails after taking out his family and in-laws, and is manipulated by the head of the facility into believing he is the Chesapeake Ripper. Realising that he's being psychically driven, which is what they call it, he starts to take his revenge and competes with Hannibal Lecter, getting in his face and doing a salute to him. It's a very dangerous game and an interesting part. That's the great thing about Bryan, if you're coming on, he'll rewrite this and change that, and has a lot of experience being able to adjust direction. There's so much attention to detail.
Is it more fun to play disturbed, unsavoury characters?
It's fun and unsettling. Actually, I'm not sure fun is the right world... intriguing and unsettling. It becomes standard to play around with different organs, and the practicalities of doing this gruesome stuff is that it becomes normal. That's a bit odd even though you're not actually doing any of these things. It's a good role and I'm very pleased to have come all the way from being a street performer to doing something like this.
Starting this week
Gossip Girl (Tuesday, TG4)
Season six – the show's final run - opens with the Upper East Siders working together to find one of their own. Serena has gone off the grid, beyond even the reach of Gossip Girl. Her friends fear for the worst and hope for the best, but even they can't imagine where they will ultimately find her. Meanwhile, Blair has offered Chuck her heart, but is her love enough to help him win back his empire? Lonely Boy Dan has written a new book that promises to make even more trouble than the first, and this time he has no desire to remain anonymous. Nate is determined to finally reveal the true identity of Gossip Girl, thereby making a name for The Spectator - and himself. Lily and Rufus turn on one another when Rufus makes a surprising new ally who threatens Lily and her family. Anywhere else it would be too much drama to handle, but this is the Upper East Side. And this is Gossip Girl.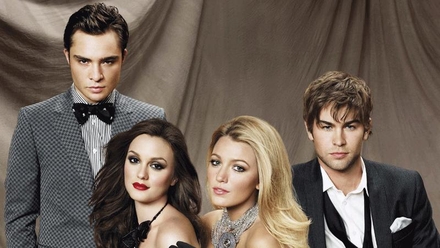 Also starting this week:
Kitchen Hero: Homecooked (Tuesday, RTÉ One)
Donal Skehan is back and he's on a mission - to show people just how easy it is to prepare delicious, home-cooked food. Donal starts this new series in Howth, his home town in Dublin.
Ending this week
The Fall (Sunday, RTÉ One)
Final episode of this impressive five-part drama set in Belfast following a PSNI investigation into a string of recent murders that has resulted in Detective Superintendent Stella Gibson (Gillian Anderson) being called over from London' Metropolitan Police Service. The killer's latest attack gives Gibson renewed impetus and as the net appears to be closing in, Spector makes a dramatic confession and a decision that binds his fate to Gibson. Already secured for a second season, it should be interesting to see how it finishes.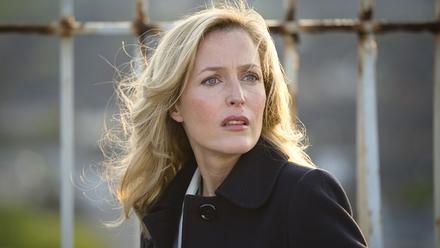 Also ending this week:
Game of Thrones (Monday, Sky Atlantic)
If previous seasons are any indicator, this week's episode promises to be a spine-tingling climax to the third run of the fantasy drama. Across Westeros, the warring rulers jostle with their own problems. In King's Landing, Joffrey stands up to his grandfather, Hand of the King Tywin; in Yunkai, Daenerys discovers whether she'll be remembered as conqueror or liberator; and mercy comes from a surprising location in Dragonstone.
Glee (Sunday, Sky One)
The hit musical drama concludes its fourth season as secrets are revealed and vows exchanged, while dreams teeter on the brink of realisation. But does anyone really care at this stage?
Drama of the week
Agatha Christie's Poirot (Sunday, UTV)
David Suchet returns as the fictitious Belgian detective for this one-off. Whilst Poirot is pre-occupied with investigating the strange and gruesome murder of an elderly psychiatrist, his old friend, the crime writer Ariadne Oliver (Zoë Wanamaker), has a case of her own to solve. She is pressed by the loathsome Mrs Burton-Cox (Greta Scacchi) to uncover the truth of two decade-old deaths; were they murders or a double-suicide? And if it was murder then which of them killed the other one?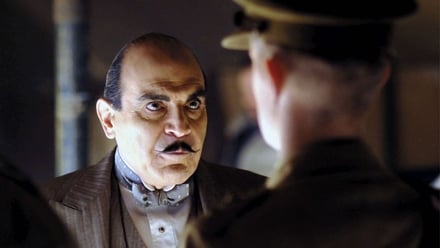 Comedy of the week
Vicious (Monday, UTV)
It's the final episode of this effortlessly amusing sitcom starring Ian McKellen, Derek Jacobi and Francis de la Tour. It's also Freddie and Stuart's anniversary party and they're expecting a long-awaited guest. When Ash accidentally lets slip news of the party to Stuart's mother, Stuart finally decides that he is going to tell her that he and Freddie are a couple. The whole clan are round again to celebrate a typically awkward and eventful evening. Freddie is very excited about the arrival of a celebrity actor guest that he has invited, but Stuart is doubtful that she'll turn up.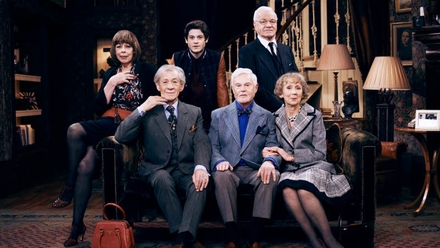 Documentary of the week
Agnetha: Abba & After (Tuesday, BBC One)
Agnetha Fältskog's extraordinary singing career began when she was only 15 - but within two years she was knocking The Beatles off the top of the Swedish pop charts writing her own material. This new documentary features exclusive access to her in the studio and with her colleagues of both recent years and from ABBA, assessing and celebrating her journey as Sweden's 'girl with the golden hair'.
Her self-penned debut single Jag var så kar (I Was So in Love) sold more than 80,000 copies and she fast became one of Sweden's most popular music artists. However, a chance meeting with Björn Ulvaeus led to her marriage, winning Eurovision and the phenomenal ABBA years.
With ABBA's success came hard work, TV appearances, vast crowds, demanding tours and for Agnetha being away from her children eventually caused her great turmoil. After a much-publicised divorce from Björn, and as ABBA eventually came to an end, Agnetha briefly tried to build a solo career with moderate success until she eventually walked away from the public eye traumatised by fame.
Back writing again, she has also recorded a duet with singer-songwriter Gary Barlow on the album. The vocals were recorded separately and, exclusively in this documentary, Gary Barlow meets Agnetha for the first time.