Alison Steadman stars in a new comedy/drama, Mad Dogs is back, Case Histories comes to an end – and Hannibal is gut-wrenchingly good. Plenty on offer, as usual.
Pick of the week
Love & Marriage (Wednesday, UTV)
This new comedy/drama starring the great Alison Steadman is all about the big love that binds the sprawling and chaotic Paradise family. Wednesday's opener starts with Pauline Paradise (Steadman) who, on the day she retires from work as a lollipop lady, also decides to walk out on her marriage to Ken. As the weeks go by the series explores the aftermath of Pauline's decision, along with the knock-on effects it has on her three adult children – it shakes their worlds and makes them look differently at their own idiosyncratic relationships.
Star of the week
Hayden Panettiere
The Graham Norton Show (Friday, BBC One)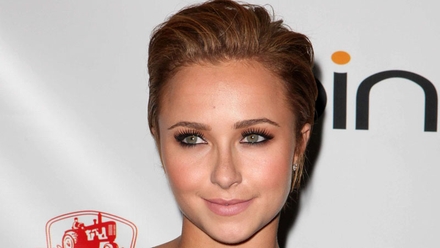 When Hayden Panettiere first came to prominence in Heroes – she played the central of cheerleader Claire – it was a safe bet that she would be a poster girl for a generation of teenagers, given that she had the kind of good looks that Hollywood cries out for, but rarely receives. But anyone who thought she was nothing more than a pretty face has to admit that, in her current role as Juliette Barnes in Nashville, she has been in top form. Perfectly cast as a country singer and former teen star sensation who's determined to replace Connie Britton's Rayna James as the top superstar of country music, she's even outdone Britton, who was superb in previous shows such as Friday Night Lights and American Horror Story. So, it should be interesting to see what Panettiere is really like, as she joins Graham Norton on a sofa she's to share with ex-Downton Abbey star Dan Stevens and comedian Nicky Flanagan. And while the line-up of guests mightn't be as strong as you'd expect on this show, Panettiere's presence should make up for that.
Starting this week
Mad Dogs (Tuesday, Sky 1)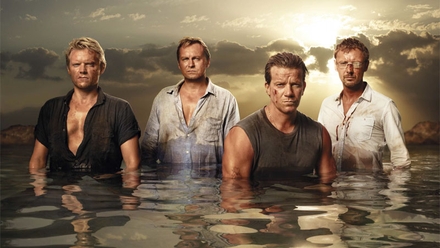 Max Beesley, Philip Glenister, John Simm and Marc Warren for a third season of drama. It's rare for a holiday to outstay its welcome but, for Woody (Beesley), Quinn (Glenister), Baxter (Simm) and Rick (Warren), this one definitely has. No surprise given 'highlights' so far have involved pint-sized assassins, drug cartels and expat gangsters. Quality R&R isn't on the menu this time around either. Enduring various forms of interrogation in what appears to be a dilapidated prison in the middle of the desert, Woody, Quinn, Baxter and Rick's knack for trouble is only set to continue. A new face is also thrown into the mix in the form of feisty fellow prisoner Mercedes, played by Jaime Winstone (Donkey Punch) sporting a mean buzz cut.
Also starting this week:
Shameless USA (Wednesday, RTÉ Two)
It's season three and Frank wakes up in a land completely foreign to him after one serious blackout.
Ending this week
Case Histories (Sunday, BBC One)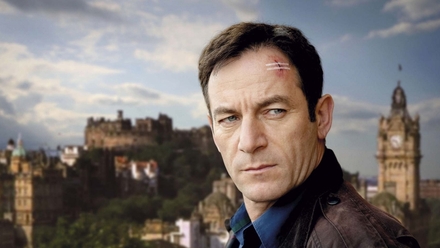 In the season two finale (three shows – that's your lot), Jackson Brodie (played by the always superb Jason Isaacs) helps a teenage boy who has grown up in the shadow of his murdered mother to understand how she really died. Meanwhile, he wrestles with his own dilemma as a past case threatens his future.
Also ending this week:
The Saturday Night Show (Saturday, RTÉ One)
Brendan O'Connor bows out for the summer with a line-up of guests that includes Rosanna Davison, who reveals details about her upcoming wedding and her recent trip to the Playboy Mansion.
Drama of the week
Hannibal (Tuesday, Sky Living)
This is a fun, stomach-churning, head-melting show that should never be watched while eating dinner. A trip to a motel in New Jersey touches a nerve for Will as he encounters a killer who mutilates his prey to resemble angels. Evidence informs the Behavioural Science Unit that the murderer has a brain tumour, suggesting the killer uses these 'angels' as protection from death. A sinister new layer to the case is revealed, however, when they learn the victims were all wanted fugitives.
Comedy of the week
The Call Centre (Tuesday, BBC Three)
Episode one of a new five-parter that goes behind the phone calls into the world of the call centre operators to reveal just what motivates them. It's all love, life and cold-calling in the third-largest call centre in Swansea and at the helm is CEO Nev Wilshire. He sees himself as a modern day Napoleon, a dictator, but one loved by his troops. He employs some unique tactics to ensure that his workforce always 'dial with a smile'. In this first episode Nev shows he genuinely cares for his employees, as he makes it his mission to find recently broken-hearted Kayleigh a new man.
Documentary of the week
The Joy of Disco (Saturday, BBC Four)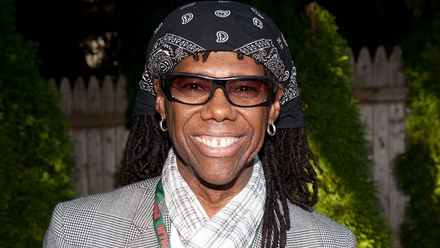 A topical repeat given that – thanks largely to collaborator and former Chic main man Nile Rodgers – Daft Punk are flying high with Get lucky and the Random Access Memories album. This hugely enjoyable documentary shows how this underground sound became hugely popular with the mainstream and the formed the basis of modern club culture as it developed in the 1980s. Contributors include Nile Rogers, Robin Gibb, Kathy Sledge and Ian Schrager.