Reviewed: The Good Wife (Thursday, RTÉ One and More4); Arrested Development (from Sunday, Netflix); David Bowie – Five Years (Saturday, BBC Two)
That's been some week of television. It's always a fine one once The Good Wife is on, but last Thursday saw Julianna Margulies and co making a double appearance, as RTÉ One starting showing season four of this superb drama, with More4 continuing the same season for the benefit of viewers who have access to the UK channel.
After a third run that wasn't quite up to the imperious standard set during the show's first two (but still excellent), The Good Wife has come back with all guns blazing, and Thursday's opening RTÉ One episode set down a marker.
Following on from the season three cliffhanger, Kalinda had expected to see her estranged husband walk in the door, but it was one of his cronies. He was carrying a gun but she dealt with him and then got the hubby on the blower.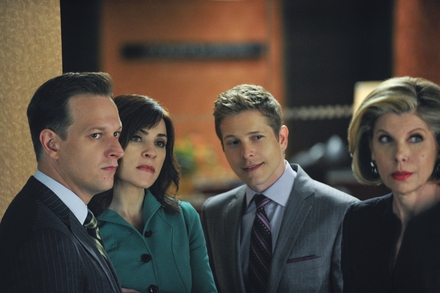 Later on she finally meets her ex Nick (played by Marc Warren) and, after they beat each other up in a lift, she told him to leave Chicago and he refused. We'll be seeing more of this lad.
The main plot revolved around Alicia's teenage son Zach getting profiled by a cop and getting charged and it threatens to become an election issue for dad Peter (already embroiled in a family values spat), but it ultimately gets resolved – no thanks to his mother's legal nous or dad's political pull – when Zach puts a video of the cop on the internet. Many views later, the cop's on the blower almost begging for forgiveness. Nice touch.
Will returns to the firm but things are pretty grim at the office, and it looks like a whole pile of staff will have to be let go given the company's level of debt.
Those of us who've been following season four of More4 can only be in envy of Good Wife fans who are catching-up on RTÉ One: this season's been outstanding and last Thursday's episode on More4 was yet another cracker. I'll not give anything away, save to say that former Fringe cast member John Noble is yet another excellent guest star on a show that majors in fantastic cameos. For the umpteenth time I will say this: The Good Wife is the best thing on telly.
Meanwhile, over on Netflix (not a TV channel but a subscriber-based, content provider aka 'the future') things are really gathering pace now that Arrested Development has arrived. In recent months they've offered viewers new drama featuring Kevin Spacey in political thriller House of Cards and Famke Janssen in Hemlock Grove, a horror series.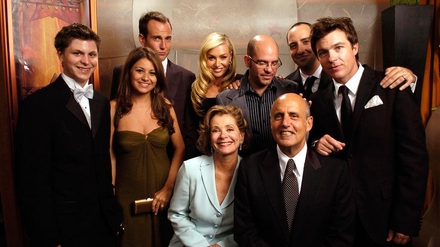 Arrested Development is something else entirely. All 15 episodes of the fourth season – the show's first since it was cancelled by Fox in 2006 – became available last Sunday, which is a remarkable feat for the show, its cast and fans.
Jason Bateman's back as Michael Bluth, the only sensible member of the utterly dysfunctional Bluth family. Unlike bingers, I watch far too much TV to be able to sit through a pile of episodes. Besides, I love Arrested Development and would rather enjoy one episode a week and make it last, rather than OD on it in one or two sittings and then feel miserable.
Given the schedules various cast members faced (now that most of them are up a notch or two on the Hollywood ladder), it was decided to focus each episode on a specific character and it was Bateman's Michael who was up first. Five years after walking away from the rest of the family, Michael's in dire straits as his Sudden Valley housing development's been a failure. Deciding to move in with his son, George Michael, a student at the University of Irvine, he's ultimately kicked-out by his GM, his visiting niece Maeby, and George Michael's roommate.
A despondent Michael then takes a cheap flight to Phoenix in Arizona, discovering mid-flight that his interview in Altitude magazine painted him as a failure. Oh, the wonderful ignominy of it all.
It's great to have the Bluths back, especially as it seems that creator Mitch Hurwitz is making zero concessions to anyone who hasn't seen the show before. Arrested Development doesn't try to win you over. It's up to you to commit. Just as well Netflix have the three previous seasons on tap, too. No excuses!
In some respects, Arrested Development could be compared to the career of David Bowie – or certainly the parts of it that were covered in David Bowie – Five Years (Saturday, BBC Two), one of the finest music documentaries I've seen in a long time. It helped that Bowie broke almost every rock 'n' roll mould during this time, just as AD set the bar for comedies in the mid-noughties.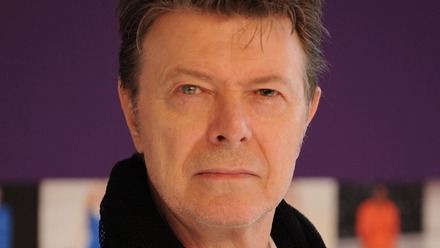 Taking the opening song from his 1971 The Rise and Fall of Ziggy Stardust and the Spiders from Mars album, this one-off, 90-minute film took five years from his lengthy career to show how expansive and impressive his contribution has been to popular music. Bowie didn't just take a ride on the rock train; he reinvented and subverted the genre, creating a glam star in Ziggy Stardust in order to make himself a star, before killing-off Ziggy and reinventing himself visually, aurally and creating a singular path for himself.
Some of the clips were fantastic; others hilarious. But Bowie remained central to it all, looking like no one before or since: A John Hinde-like carrot-topped, milk-skinned chameleon with an inquisitive nose for a tune, sharp clothes and distinctive haircuts.
The man himself didn't contribute – well, not the contemporary Bowie, who's become a bit of a recluse in recent years – but that didn't matter. Very few people leave the kind of portfolio Bowie's contributed to popular culture, and the breadth of his work featured in David Bowie – Five Years was quite breathtaking. Good to see Nicolas Roeg – who directed Bowie in The Man Who Fell to Earth – looking quite healthy at 84. Not so lucky, Ziggy-era bassist Trevor Bolder, who was interviewed for his documentary, but passed away on May 21st at the age of 62.
Plenty of interesting quotes and musical anecdotes from guitarists/collaborators Carlos Alomar and Robert Fripp,but the best moments, for me, came when Mick Ronson lit up the screen. Bowie may have been the calculating genius behind it all, but Mick's brand of rock 'n' roll was purely instinctual. They were an ideal partnership.
Bowie, of course, moved on from rock 'n' roll, embracing soul and then the more experimental Berlin trilogy albums. Ronson was dead by 1993, at the age of 46, while nowadays Bowie resembles a wealthy banker.
Life, eh?
John Byrne